Guide to Free Christmas Games Online for Kids

Christmas
Kids get a few weeks out of school for their holiday vacation time during winter. Families often spend this time traveling to visit other family members that are far away, shopping, building snowmen, and spending time with one another.
Before Christmas day, why not let your kids play some free Christmas games online for kids? This will get them into the Christmas spirit and some will even let their creativity soar with Christmas printables and more.
Free Dora the Explorer Christmas Games Online for Kids

Dora the Explorer Christmas games are very popular games for younger children who also love this fun bilingual cartoon character. Dora the Explorer games are offered for free from the Nick Jr. website.
Check out these free Dora the Explorer Christmas games online for kids:
Dora's Great Big World – explore with Dora in a great big world that is filled with exciting places to discover. Each month the world changes, and for December, it is filled with a Christmas theme!
Christmas Carol Adventure – help Swiper by collecting presents and listening to clues to decide which box is the right present.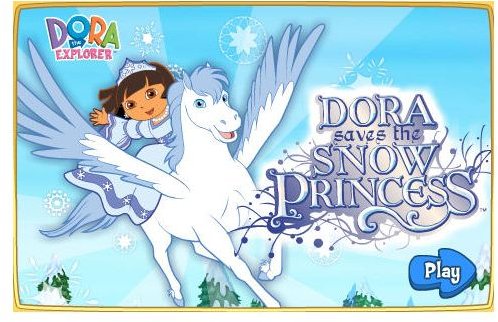 Dora Saves the Snow Princess – help Dora by collecting snowflakes before they melt and saving the Snow Princess. A more advanced version of this game is also available as a premium game.
There are also some premium games which cost about $20, but those are full length games featuring Dora the Explorer and can be played at anytime on your PC (not browser based games).
Free Kaboose Christmas Games Online for Kids
Kaboose has some really fun holiday themed games for kids of all ages to enjoy online for free. These Christmas games will put them into the holiday spirit and are able to be played on most browsers due to the low system requirements for the games.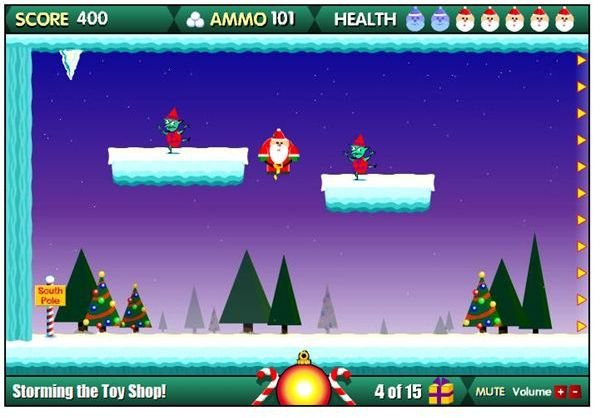 Artic Antics – holiday game where you have to move the penguins to get them into their pool for a North Pole party.
Evil Elves 2 – help Santa save Christmas by recovering the presents that were stolen by the evil elves.
Santa Flibriks – a memory matching game where you match up Christmas themed pictures.
Kaboose also has other holiday related games and fun Christmas coloring pages that you can color in from the browser.
Primary Games Online for Christmas
The Primary Games website also has a very large assortment of holiday games. These can really be enjoyed by people of all ages, but many of them would perhaps be enjoyed more by kids.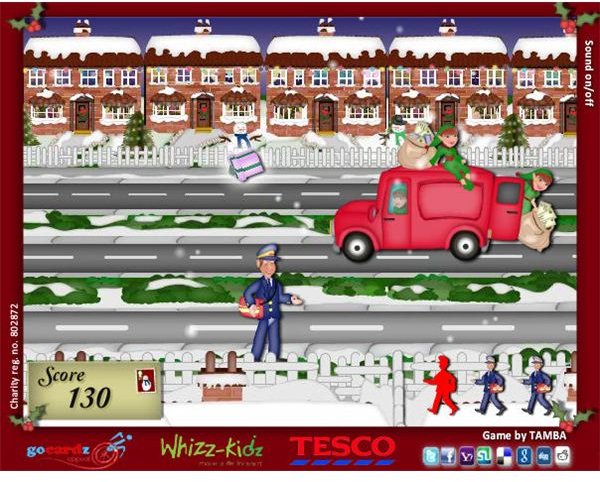 Some of their fun holiday themed games include: Adventure Elf, Ashton's Family Resort, Attack of the Mutant Artificial Trees, Candy Cane Drag & Drop, Chimney Challenge, Christmas Drag & Drop Puzzle, Christmas Gifts, Christmas Jigsaw Puzzle, Christmas Match Game, Christmas Post, Christmas Tree Light Up!, Christmas Word Jumble, Christmas Word Search, Cranberry Christmas Fudge, Deep Freeze, Dodge to the Lodge, Gingerbread Jigsaw Puzzle, Holly's Tic Tac Toe, Mr. Carrot Face, My Christmas Room Décor, Naughty or Nice, Night Before Christmas, Patchworkz Xmas, Present Pileup, Santa & Rudolph Slide Puzzle,Santa Balls, Santa Claus Room Décor, Santa Online Coloring, Santa VS Jack, Santa's Quiz, Sleigh Away, Snowline, Snowy Meltdown, Super-Santa Ski Jump,Tech Toyland, Trim-a-Tree, and Where's Rudolph?
With all of these Christmas games out there, your kid is sure to find some fun holiday games to enjoy!