The Best Toddlers Computer Games Online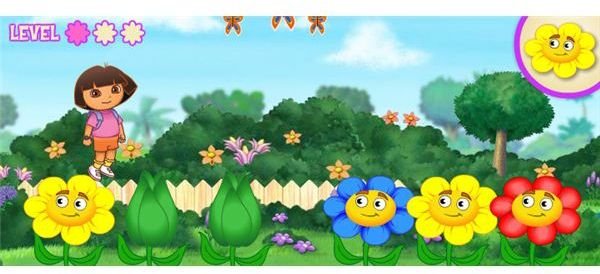 Computer Games for Children - Toddlers Computer Games Online
Children are starting to learn how to use a computer sooner than ever before. One great way for them to learn skills on the computer and also teach them basics like color, counting, etc., is to play video games that are aimed as free toddlers computer games. This article will guide you on some of the best educational games for toddlers that are also free online games.
Dora the Explorer Games
Toddlers computer games with Dora the Explorer are a great option for kids that like to watch Dora the Explorer on TV. Nick Jr.'s website offers 62 different Dora the Explorer video games, and free games for toddlers based on other hit shows on Nick Jr. too. This makes it a great option for parents to let their toddlers play games on because it is a safe website that is very kid friendly.
There are free Dora the Explorer games and also premium content games available for purchase for about $20. The free games are able to be played on the internet browser after they load, and the premium ones are downloaded onto your computer and are a full length Dora the Explorer video game.
Some of the best toddlers computer games available on the Nick Jr. website include:
Exploring Isa's Garden – in this free game for toddlers, Dora needs help finding Isa. She follows the path of flowers clicking on the right color of flower to keep moving. This helps your toddler learn colors. Also, at the end of the game you can print out a free reward!
Dora's Spooky Forest – this is a fun Halloween game for a toddler that isn't really scary at all. In this game Dora and Boots are in the "spooky forest" and need help figuring out which animal made which noise. This game helps toddlers learn animals by sight and sound.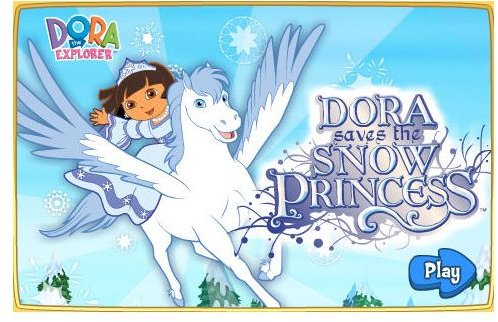 Dora Saves the Snow Princess – in this free version, Dora is collecting special snowflakes to save the snow princess. This helps your toddler learn hand-eye coordination with the mouse and also maneuver around obstacles like stormy clouds and a witch. At the end, you also get to print out a reward!
PBS Kids Games
PBS kids games are available for free on the PBSkids website. Their website offers games based on their shows such as: Cat in the Hat, Sesame Street, Super Why, Clifford the Big Red Dog, Dragon Tales, and Sid the Science Kid.
The PBS Kids games have very simple controls which make it really easy for toddlers to play. They also have fun graphics and they are based on their favorite shows.
Some of the best toddlers video games available on the PBS Kids website include: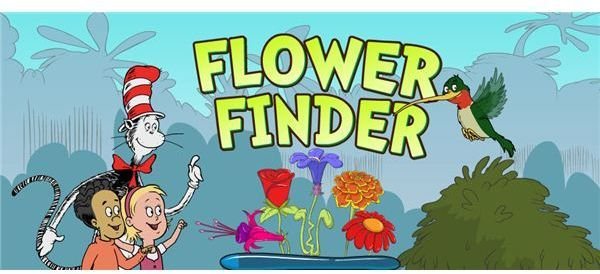 Cat in the Hat: Flower Finder, Now You See Me Now You Don't, Migration Adventure, Thing 1 and Thing 2's Weather Transformer.
Sesame Street: Exploration Earth, A Twiddlebug Tool Adventure, Pigeon Trouble, Telly's Shape Garden, Murray's Word on the Street, Abby's Adventure Game, Alphabet Soup, Bumper Cars, Elmo's First Day of School, Elmo's Special Cupcakes, Elmo Goes to the Doctor, Color Me Hungry, and many more!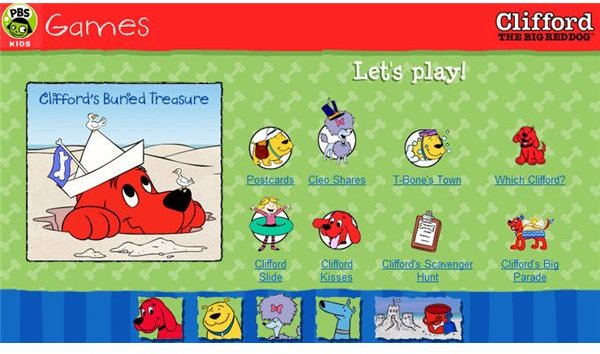 Clifford the Big Red Dog – Clifford's Buried Treasure Game, Clifford's Big Parade, Clifford Slide, and many more!
More Educational Games for Toddlers
There are many more educational toddlers video games available. Most of the TV shows that your toddler likes to watch has video games available either for free or for a low price. To find them, just go to the network's website and look for it, it is really pretty simple to find.
Most computer game stores have a section for young kids, and many of these titles end up in the bargain bins. Same is also true for your local Wal-Mart, K-Mart, and Target stores. Always check out the discount games in these stores because you can find really great games in there for a massively discounted price!
There are also other websites available to find fantastic resources for toddlers video games such as StarFall. Check out video game options such as these for your toddler and you will have them learning many things way before you thought you could teach them.
Set Computer Limits Now
Children that start playing on the computer at a young age should also be monitored and only allowed to play for a set period of time. Starting to play video games at a young age (even educational ones) can lead to possible negative consequences in the future. To help avoid these disadvantages of children playing computer games, limit their time on the computer, always monitor them, and (at least for now) only have them play educational games on the computer.