The Best Online Preschool Learning Games for Kids

Digital Natives
Today's preschoolers are far more computer literate than either you or I ever were at the same age. They are being raised in an environment that is surrounded by technology, and they are curious about how it works. These online learning games are a great way to satisfy that curiosity and teach them some new skills to support what they do in preschool, and help get them ready for kindergarten. All these games are on free, educational websites, and they are great fun to play with your kids.
PBS Kids
The online preschool learning games at pbskids.org are some of the best on the Internet today. Dress up games, dog games, number games, coloring games and rhyming games are just some of the great educational activities that are on offer here. Barney, Clifford, Curious George and the Cat in the Hat are among the headline character hosts here, but the learning experience always comes first. PBS is a name you can trust, and their commitment to education is beyond reproach, so you can be sure that your children will have a safe learning experience with these humorous and enjoyable games.
Nick Jr.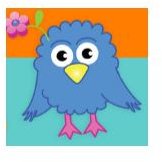 At nickjr.com/kids, you can play games with Dora the Explorer, Kai-Lan, Team Umizoomi, the Wonderpets and many more. They have hide and seek games to test mouse control and fine motor skills, while a variety of shape recognition games help improve early math skills. Dress up games, letter recognition activities and matching games are also here. They are all aimed at kids aged between 2 and 4 years old, and while some of the skills are repeated, the way in which they are presented, is not. The games load quickly, but some are a bit small, so look for the zoom function in your browser to get closer to the action.
Sesame Street

Who doesn't love Sesame Street? This timeless kids favorite has a great website packed full of online preschool learning games. As well as the expected number and letter games, there are also interactive stories, sorting games, and animal activities. Some of the games take longer to load than others, so you might want to preload some in multiple tabs. However, there are also some unique features like a parent's tip box next to each game, and there is an option to download a playsafe browser plugin that stops your little ones navigating away from the site. Find out more at Fun Sesame Street Games for Kids Online.
Starfall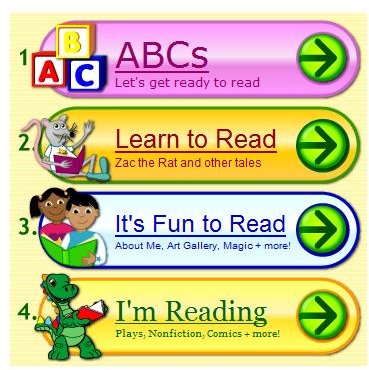 Starfall.com is an educator's favorite. Walk into any preschool or kindergarten class with a computer, and you will likely see this on at some point in the day. It is well-organized, easy to use, and is based on a comprehensive approach to developing early reading skills from the ground up. These phonics based activities start with preschoolers, but some games are appropriate up to second grade, so you can always be sure to find a challenge for quick learners. The handy parents guide also gives you step-by-step instructions on how best to take advantage of the activities here.
So, if you are looking for better ways to educate your children at home, take a look at the sites above and spend some time at the computer with your preschooler. You'll be amazed at how much they pick up from these educational learning games.
This post is part of the series: Online Learning Games for Families
This series of articles rounds up some of the best online games that will educate everyone in your family. These games are fun, free, and packed with innovative ways to teach new skills.