10 Best Free Educational Games: Online Learning That's Fun and Interactive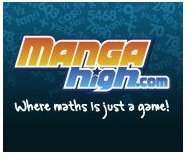 A recent study showed that of our 53 million K–12 students, 51 million of them (or 93%) play video games.1 Wouldn't it be better if a higher percentage of these games were educational? Well, parents and educators looking for the best free educational games online need look no further than the ten great sites on this list. Each site has an educational foundation that makes learning fun for students of all ages, and every teacher will tell you that children learn best when they are having fun. So, check out the websites on this list to provide an enjoyable online learning experience for your children.
1. Manga High
Manga High is a great free Math game site for upper elementary and middle school students. Created by Tony Rowland, and backed by Dr. Marcus du Sautoy OBE from the University of Oxford, you can be sure that education has a strong base with these games. They are working on adding new games all the time, but the eight that are already on here will present a good challenge to those who play them. Ice Ice Baby is a favorite with my class, but the new Prodigi looks like it will become just as popular. Prodigi adapts to the learning of the player so that students can learn at their own pace.
2. Sheppard Software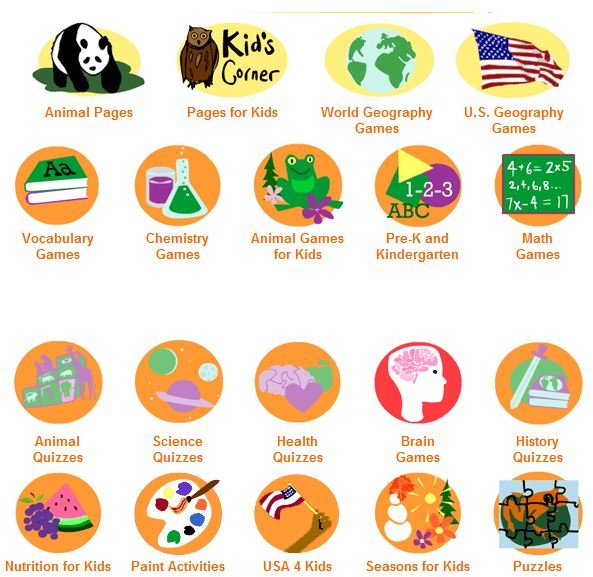 Sheppard Software has some engaging free educational games. Online learning is fun and enjoyable with the games on this site, and there are activities here are for everyone from preschool age, all the way up to adult learning. The range is huge. Games are sorted by categories that cover most school curriculums, but there are also animal quizzes, brain games, puzzles and more. You can't fail to learn something with Sheppard Software's educational games.
3. Learning Games for Kids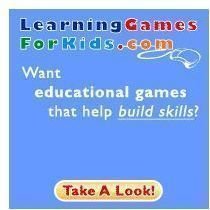 Learning Games for Kids has keyboarding games, Math games, memory games, preschool games, word games, and more. Aimed at preschool and elementary kids, Learning Games for Kids has games that are designed to support skills that are learned in school. In fact, many teachers have been known to use this site as part of their classroom instruction. One of the reasons that students keep coming back to this site is that the games are fun to play. Learning is definitely made fun with this site.
4. Gamequarium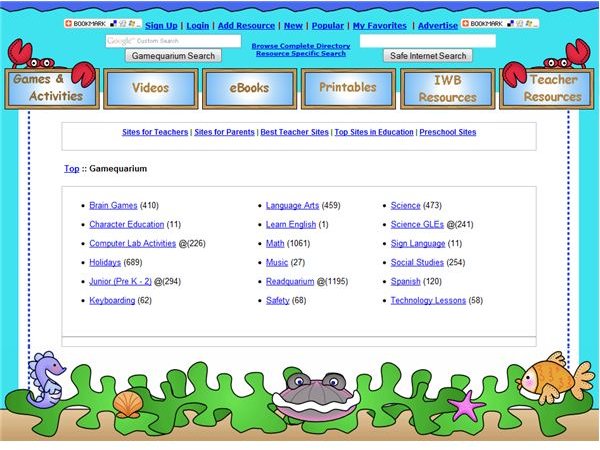 Gamequarium is aimed at K-6 students, and has literally thousands of free educational games online. The games are all sorted by categories, and although the games are not hosted by Gamequarium, there are links that take you straight to the game you are looking for. A good thing about this site is that you can be very specific with the type of activity you are looking for. So, whether you are looking for practice with decimal place value, or prepositional phrases, there are links here for you.
1https://www.mmischools.com/Articles/ReadArticle.aspx?ArticleID=59693
5. Game Classroom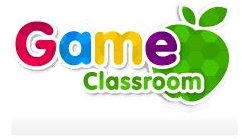 Game Classroom is another educational games site aimed at K-6 students. The games on this site are chosen by professional educators to match state education standards. The curricular emphasis is limited to Math and Language Arts, but the games that they include are exactly what students are learning about in the classroom. Simply click the grade level of your choice, and choose from the selection available. As with Gamequarium, many of the games link out to other websites, but you can be sure that all have been tried and tested for use with children.
6. EdHeads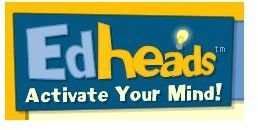 EdHeads is a site designed to promote scientific curiosity. Their innovate activities include some of the best online educational games for children. The games are designed to make complex concepts more simple, again, the activities relate back to state standards. The Simple Machines game is a favorite with my students, while the ability to analyze a crash scene, or design a cell phone, is not something that can be easily replicated anywhere else. EdHeads even includes sample lesson plans for teachers. Without a doubt, it will broaden the educational horizons of your young learners.
7. Arcademic Skill Builders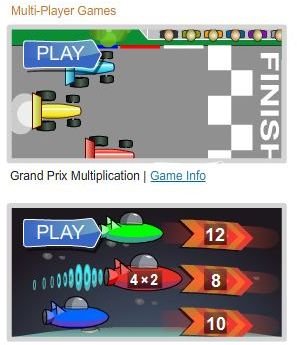 Arcademic Skills Builders has a great collection of addictive and free online educational games for children. Here you will find a collection of Math, Language Arts and Geography games with which to test some classroom skills. These K-5 games are fun, engaging, and challenging, but they also have one innovative feature that makes kids coming back to their site time and time again - multiplayer games. Children can play against someone else in their class, someone in their town, or someone from any corner of the globe. The prospect of playing against human players, in real time games, is a great motivator and it encourages students to try even harder to beat their opponents. Their games are even optimized for playing on the Nintendo Wii's internet channel. If you haven't yet tried this teacher's favorite, now is the time to pay it a visit.
8. AbcYa!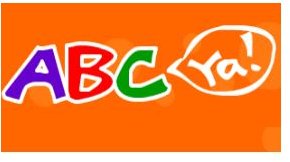 AbcYa! has a great variety of free educational games for children online. Each are sorted by grade level, (K-5), so you can be sure of an age appropriate game when you select the right grade. Some games are even worthy enough to span more than one grade level. If your child is particularly talented, you can try the next grade up for more challenges. There are a selection of Math, keyboarding and technology games here. Some of the better games include Math Man, (a math version of Pac Man), Tower of Hanoi, and Math Bingo. The site creator is a certified educator, so you can be sure of the educational value of these games.
9. Cool Math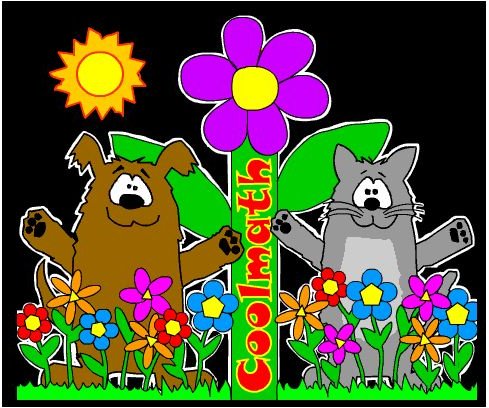 At Coolmath.com, you will be greeted with a variety of Math and thinking skill games. They bill their games as suitable for ages 13-100, but there is plenty here for elementary students too. Bloxorz is a perennial favorite with my students, while the Lemonade Stand, the Crazy Taxi games, and Bloons Tower Defence are also big favorites. Personally, I have spent way too much time playing a great puzzle game called Phit, but your children will no doubt find their own favorites…and when they are done you can sneak a few games yourself! Coolmath has some of the best educational games for children online.
10. FunBrain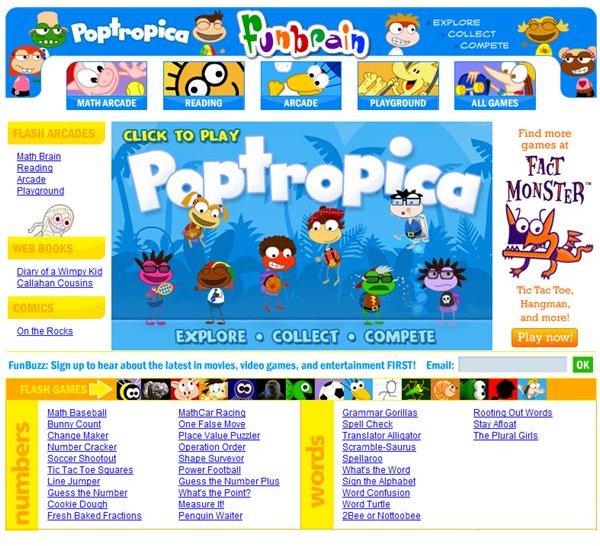 FunBrain offers a variety of educational games for students in the K-8 age range. Like Game Classroom, the games are largely Math and Reading type games, but they are all on the one site and don't link out to other websites. The Math Arcade is particularly good, while the MadLibs will test your word knowledge in the Reading section. There are also a selection of web books and comics, including the Diary of a Wimpy Kid. Its worth noting that not all the games on this website are strictly educational, however, they are all kid-friendly, so you should have no qualms about letting your children loose on this site.
This post is part of the series: Online Learning Games for Families
This series of articles rounds up some of the best online games that will educate everyone in your family. These games are fun, free, and packed with innovative ways to teach new skills.