Instructional Games for Ages 7 and Under for Top Video Game Systems: Learning and Fun Combined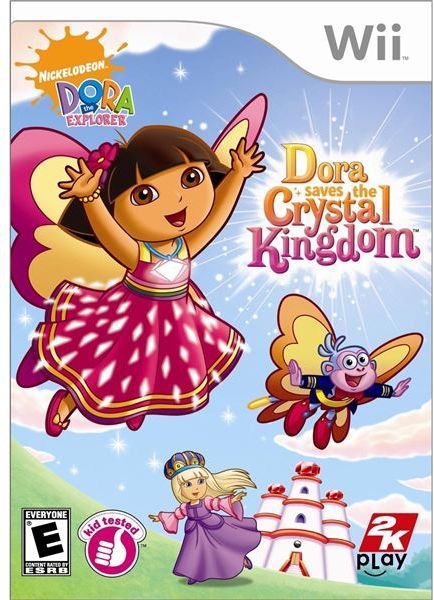 Nintendo Wii Games
**
Dora the Explorer: Dora Saves the Crystal Kingdom
Combining an adventure with learning basic colors, shapes, counting and a little bit of Spanish is a key part of the game "Dora Saves the Crystal Kingdom." The story background is a greedy King has removed all the crystals that give Crystal Kingdom its color. He hid the crystals in various storybook lands, and it is up to your child and Dora to find the hidden crystals and restore color to the Crystal Kingdom.
Different learning skills are needed to reach the crystals in the various lands. Dora, Boots and Allie join in for the adventure and talk to you to explain everything you need to do. There is also animation, which shows you how to move the Wii controller in order to perform certain tasks.
A plus is that kids do not need to know how to read to play the game. The game is easy for kids to understand and follow and is also available for Playstation 2 and PC's. It is rated "Everyone," which is suitable for ages 10 and under. Check out these Bright Hub articles to find more Dora the Explorer games for your kids.
Sesame Street: Cookie's Counting Carnival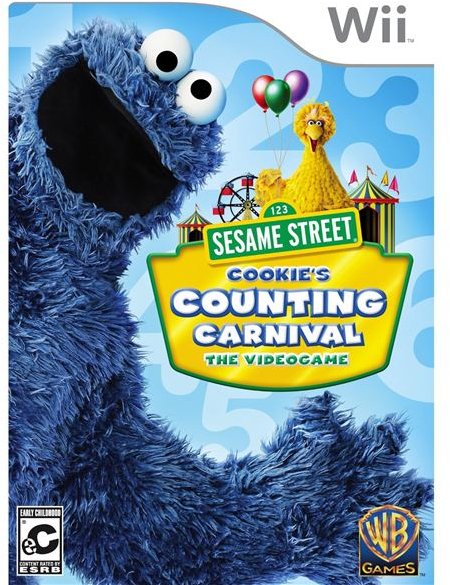 What list of educational games for ages 7 and under could be complete without at least one Sesame Street game? Sesame Street has been teaching children basic skills for many, many years. In Cookie's Counting Carnival children learn counting, shapes, number identification and pattern recognition through mini-games.
You can set game limits and adjust the game's level of difficulty to the level or your child. Join Cookie Monster and Big Bird at the carnival in areas such as The Grandstand, Rides, the Petting Zoo, the Concession Stand and the Arcade.
Up to four profiles can be customized, and parents can utilize a second Wii Remote to join the game and help their children. There is a Parent's Page where parents can review the games and the educational content to which their children were exposed. The game is also available for the Nintendo DS and the PC. Gameplay Helpers are part of the Wii and DS versions to simplify the game for preschoolers.
The Wii Gameplay Helper is a soft and fuzzy character cover that features special grips. It fits over the Wii Remote and minimizes unnecessary buttons thus making it easier for young children to hold and to play with it. The Nintendo DS version comes with a jumbo click stylus that is made for small hands in order to simplify interaction with the touch screen. Learn about more super Sesame Street games through the following articles.
Reader Rabbit Kindergarten
Reader Rabbit games are beloved by parents everywhere. There are many Reader Rabbit games that are intended for very specific age groups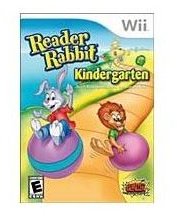 such as the kindergarten version, which targets three to six-year olds.
Reader Rabbit and Sam the Lion are captured by bubble wrap as they fly their airship over a new island. They are brought to Balloon Town, which is an island made up of balloons.
All sharp objects, including their airship, are locked away in a palace so they don't pop any of the balloons. In order to regain their airship so they can leave the island, Reader Rabbit and Sam need to gain access to the palace by helping the band wake up the sleeping bull that guards the palace.
Five different instruments are needed for the band, and they are scattered throughout Balloon Town. To attain the instruments, your child must help Reader Rabbit and Sam in educational mini-games, which teach basic skills.
Memory, recognition patterns, phonics, following directions, simple math, rhyming, placing items in order and following directions are all skills that are worked on during this game.
Playstation Games
Go, Diego, Go! Great Dinosaur Rescue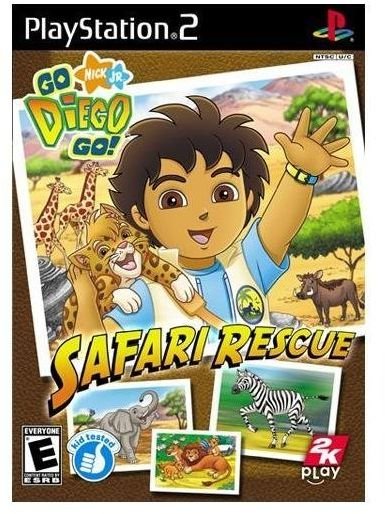 Learning encompasses many different subject areas. History is as important as reading or writing. Dinosaurs are part of history, and kids love dinosaurs! Go, Diego, Go! Great Dinosaur Rescue is one of many educational games for ages 7 and under, and it focuses mainly on dinosaurs.
Many learning skills are involved in this game such as:
Observation and prediction
Asking questions
Investigating nature, space, Earth and objects
Building self-esteem
Encouraging cooperation
Empathizing with others
Feeling identification, experimentation, self-expression and imagination
The journey takes place during the Cretaceous Period, and Diego, Baby Jaguar and Alicia (Diego's sister) are on a mission to help Maia the Maiasaura find her way back to Egg Island and her family. She has lost her way.
Diego and his friends swing along monkey bars, solve puzzles, climb rock walls and even jump on a pogo stick. There are five levels to explore by water, skateboard and on foot. The mini-games are educational. Your children will surely discover many dinosaur facts along their journey and learn to identify different dinosaurs. Problem-solving skills are necessary to overcome obstacles throughout the game.
The game is available for the Playstation 2, Nintendo Wii and DS. It is rated "Everyone," which is perfect for young children. The following articles will help you to discover more about Go, Diego, Go.
JumpStart Wildlife Safari Field Trip
The JumpStart series is filled with educational games for ages 7 and under. JumpStart Wildlife Safari Field Trip is for Playstation and rated "Everyone," but it is specifically targeted to ages 4 to 6. Casey the Cat is in a wild animal park and must be rescued by Frankie the Dog and Kisha Koala.
There are 30 habitats to explore and help solve the puzzle. Many skills are needed to rescue the cat such as recognizing numbers, shapes, colors, letters, music and problem solving. This game truly combines fun with learning. Learn about other JumpStart programs in the following articles.
Winnie the Pooh Pre-School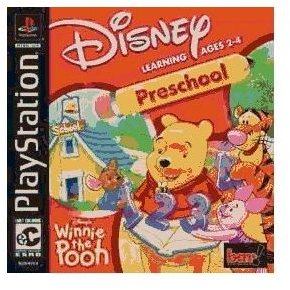 Help Pooh throw a birthday party for Eeyore in this fun and educational game. The game is for Playstation and rated "Early Childhood," which is great for ages three and up.
Travel with Pooh through the Hundred Acre Woods to find party guests such as Tigger and Piglet. As you go on your journey, you gain skills in the areas of letter and number recognition, sequencing and phonics. There are three different skill levels for each activity.
Once a task is completed, kids are free to use their imagination and do whatever they would like to do. For instance, kids may choose to stick with the paint game because they are having so much fun with it. Check out these other Winnie the Pooh articles for more Winnie the Pooh learning ideas.
References
Pictures courtesy of Amazon.