Fun First Grade Math Games: Online Sites for Parents & Educators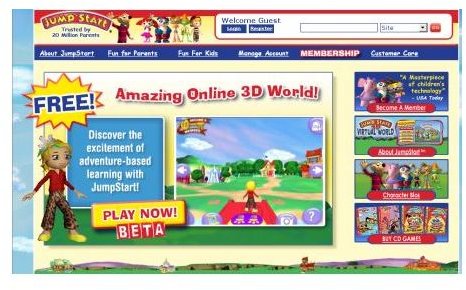 Do your children groan every time you suggest they spend some time practicing their math facts? Are you looking for fun, educational games that they can play on the computer - instead of the uninspiring activities found on some of the more popular websites directed at kids? We have pulled together a collection of math sites for you and your child to explore, with many options to choose from. Here are a few to get you started.
JumpStart
For the last 15 years, the JumpStart computer programs have been recognized as a leader in educational software. Then, in 2009, the publisher - Knowledge Adventure - opened Jumpstart.com as a way of extending the academic opportunities to children ages 3 to 10. Through a series of online adventures, students can spend time practicing and extending the educational skills learned at school through a virtual world format they customize themselves.
All of the game content is based on the National Educational Standards. Although families can play for free, full access to the site is only available through a paid membership to the JumpStart.com community. Rates as of this publication date were $7.99 per month, $74.99 per year, or a lifetime option of $149.99, which the site labels as its "Best Value." Membership not only provides unlimited access to thousands of educational games, it allows parents to also download JumpStart's popular CD games.
Also available from Knowledge Adventure are several free first grade math games. Simply visit KnowledgeAdventure.com online and click on either "Math Games" or "First Grade Games."
FunBrain
FunBrain.com is a site popular with teachers and parents, alike. FunBrain.com is published by the Family Education Network, which is a division of Pearson. It is also a companion to the paid virtual world game site, Poptropica, which features other child-friendly internet games by the same publisher. Popular online math games for first graders at this site include:
Fun Match

Math Car Racing

Measure It! (which offers a number of different measuring activities)

Oddball

Suduko
A nice feature of FunBrain, is that children can play the games either online or offline. Playing offline means the kids are not subjected to pop-up advertisements - which is a bonus for parents wishing to restrict the number of distractions offered to a child while concentrating on the skill at hand.
(Screen shot credit: edubuzz.org)
ABCya!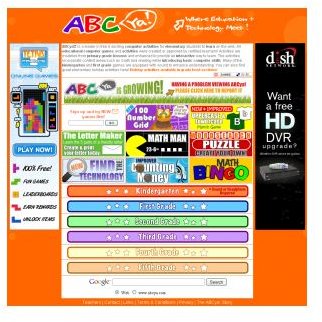 ABCya!'s story began in 2003 with a teacher's vision to offer free educational activities to parents, co-workers and children without the fear of inappropriate content, links or advertisements. The effort was a success, and according to the author, ABCya! is now linked to by over 10,000 educational websites and receives over 1 million visitors every month.
There is a large variety of math games available on ABCya!, and all of the activities were either created by or approved by certified elementary school teachers.
Also according to the site, many of the games targeted for Kindergarten and First Grade students include sound - to optimize understanding. Games on this website are colorful, and easy-to-navigate.
Some of the first grade math titles include:
Valentine's Day Counting
Connect the Dots (organized by different number ranges)
Time Travel Telling Time
Tanagrams
Balloon Pop Subtraction
100's Number Grid
Math Facts Basketball
Comparing Numbers, Jr
Patterns: Pattern Train
There is a lot to explore on ABCya! and since games are organized by grade level, it is simple to find age or developmentally appropriate material.
Utilizing first grade math games online to practice skills and provide enrichment opportunitiesm either in or out of the classroom, is a great way to keep young learners excited about education. If you have suggestions for additional family-friendly websites that might be beneficial sources of online math games, please share them in the comments section below.