Where to Find Free Thanksgiving Online Games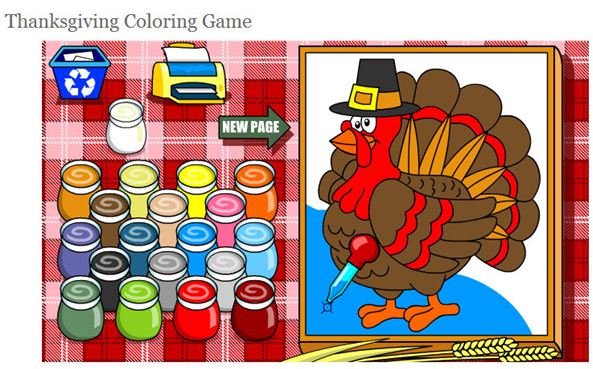 Thanksgiving
The Thanksgiving holiday is a time to get together with family and friends, share a great Thanksgiving dinner, watch the parade on TV (or go to one), play a little football, and even watch the Thanksgiving football game.
Most students get a long holiday weekend off for Thanksgiving, and most adults get that Thursday and Friday off as well. This leaves a large amount of time off to enjoy in many ways besides just Thanksgiving dinner and Black Friday shopping, such as playing Thanksgiving online games.
Free Online Games
**
Kaboose** offers a great selection of holiday themed games kids, and for all ages that enjoy holiday related games. The Thanksgiving Coloring Game** lets you have fun coloring in a Turkey (even lets you print out your Turkey creation), Thanksgiving Feast is an arcade style game that teaches about nutrition by bouncing a ball off a flying cornucopia and collecting healthy food, Turkey Flibriks is a memory matching game perfect for a Thanksgiving online game! Kaboose also has Spot the Differences: Print Puzzle where you have to find the ten differences in the pictures, and another similar game called Thanksgiving Game: What's Different?
Primary Games also offers many free Thanksgiving online games for all ages, though mainly focused towards kids. The games available on this website include: Turkey Pardon, Cornucopia Coloring Game, The Coolest Turkey, How to Make a Roast Turkey, Make Holiday Stuffed Turkey, Turkey Online Coloring, Guess the Turkey, Turkey Hunt, Sort my Tiles: Turkey, Turkey to Go!, Thanksgiving Sudoku, Gobble's Tic Tac Toe, Over the River, Thanksgiving Word Jumble, Corn Jigsaw Puzzle, Thanksgiving Match Game, Thanksgiving Word Search, Mayflower Drag & Drop Puzzle, Turkey Slide Puzzle, and Turkey Jigsaw Puzzle. This website offers all of those fun and free browser games and even an area to print out coloring pages, Thanksgiving place cards, holiday widgets, and more!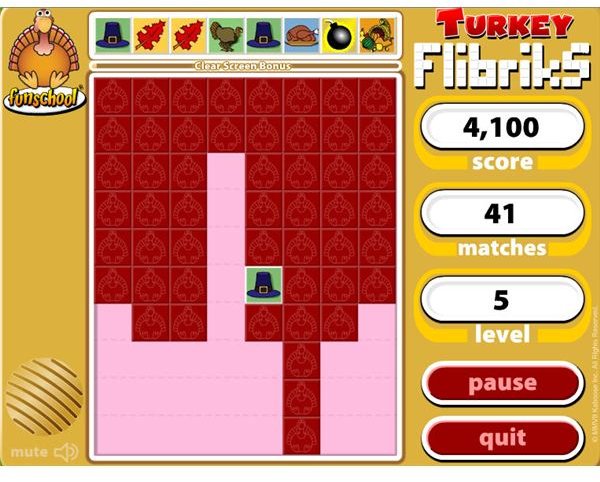 A Kids Heart website offers fun Thanksgiving online games that are more geared toward the religious games, but still fun! Check out this website to play: Thanksgiving Dinner Bounce Game, Thanksgiving Row Swap Puzzle, Thanksgiving Find the Differences Game, Turkey Swap Game, 9-Piece or 36-Piece Thanksgiving Tile Swap Puzzle, Pin the Snood on the Turkey Game, T-u-r-k-e-y, Turkey and Dressing, Break out Games, I Thessalonians 5:18 Fill in the blank, Spot the Differences, Thanksgiving Dinner Problem, Psalms of Thanksgiving Crossword Puzzle, and more!
Thanksgiving Drops in MMO Games
Those who play their favorite MMO games often see Thanksgiving related items drop while playing their game during this holiday too.
Games such as Maple Story have drops, and even clothing related items drop.
Guild Wars even has a "Special Treats" weekend that starts on the Wednesday before Thanksgiving and lasts the whole weekend. Foes drop either a "Slice of Pumpkin Pie" (for the Sweets title track) or a "Hard Apple Cider" (for the Alcohol title track).
To find out if the game you play has such drops, check out the game's official webpage or Wiki page.