Download Free Templates for Board Games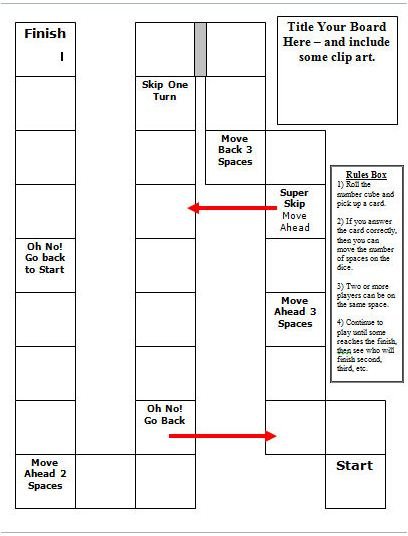 Everyone is familiar with board games. We've all played them as children and even as adults. Sometimes a regular board game can get boring, and you want one that is just not available. That is where templates for board games can help you.
You can simply download a template and adjust the game to suit your needs. If you are a teacher and are planning a certain project for your students, you can adjust the board game to go with your lesson plan. If you are hosting a baby shower, you can adjust the game to be baby themed and also go with the Mommy-to-be. If you are throwing a birthday party, you could adjust the game to be centered on the birthday person. This could work for virtually anybody and any activity you could want to have a game for.
Online Free Sources
Printable board game templates can be found for free online, if you know where to look. Remember that whenever doing a search for anything online, always be careful because sometimes what you are looking for may end up giving your computer unwanted viruses and malware. Only visit trusted websites from reliable sources.
Here are some of the board game templates I found from reliable websites:
Microsoft Templates for Board Games:
Microsoft offers a free template that is fully customizable and easy to edit and print out. This one allows you to insert customized pictures, so use of a digital camera is helpful, though not necessarily needed. Cardboard and glue however, is needed. Since this template is so customizable and well made, it could be reused for your family again and again!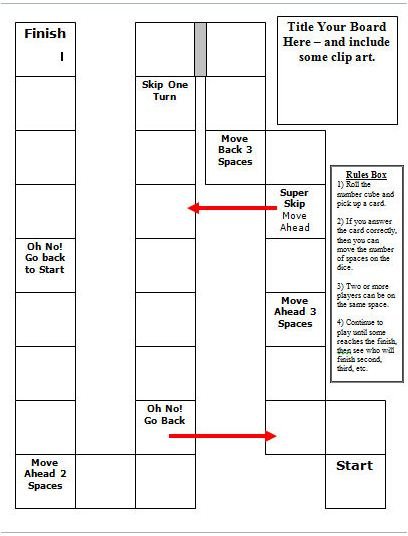 https://people.uncw.edu/ertzbergerj/word_games.html
This website gives free templates for word scrambles and board games that are editable on Microsoft Word. It offers scrambled word games for the webdings font, wingdings font, symbol font and wingdings2 font. It also offers four editable templates for customized board games, as well as a question card game.
This website from Jefferson County Schools offers fun and educational board games that are ready to be printed and played with. Printable board games ready from this website include: Alien Challenge, Around the World, Ancient Civilizations, Art Smart, Boo, Critters, Homework Blues, Last Frontier, and many more!
Tips on Making Your Game Last
If you are planning on making your board games last, here are some tips to use when making your new game: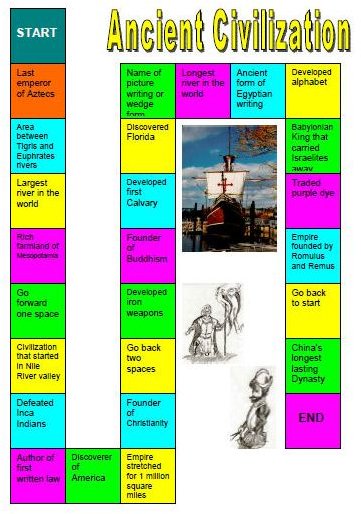 Use strong paper and/or cardboard – regular paper is flimsy and ruins easily. However, cardstock and even regular paper glued or taped to cardboard will make your game last much longer.
Store in a safe spot – don't just put your new game in with the other board games, it will be ruined if not protected. Put it into a manila envelope or another cardboard box of appropriate size to protect it.
Keep away from water and other liquids – the ink, markers, and other items that are used to make your game colorful will blur together if it comes in contact with water or other liquids. Try to keep your new game away from them if at all possible.