Where to Find Disney Online Kids Games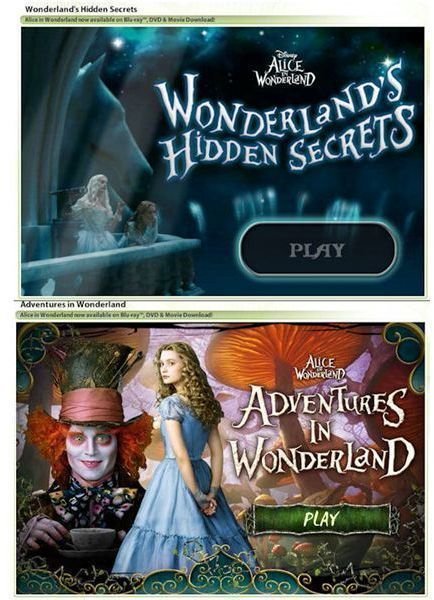 Disney Online Kids Games
Kids love to play games online that are based on their favorite characters, and when they are taking a break from the best Dora the Explorer online games, they could perhaps play some of the fun Disney online kids games. Older kids and even adults may enjoy some of these games, as many are a classic style that people of all ages would enjoy.
The Disney games website doesn't really have any "bad advertising" so you can feel pretty safe letting your kids play games on this website. You should however, still supervise them and keep up the Parental Control settings.
Disney Online Kids Games
There is really a huge variety of games that your kids can play for free on this website. They are all based on the Disney shows, movies, characters, etc. That gives the kids something familiar to play with, and will let them enjoy their favorite shows and characters while playing the free Disney Online kids games. Here are a couple of my top picks for the Disney kids games online.
Free Alice in Wonderland games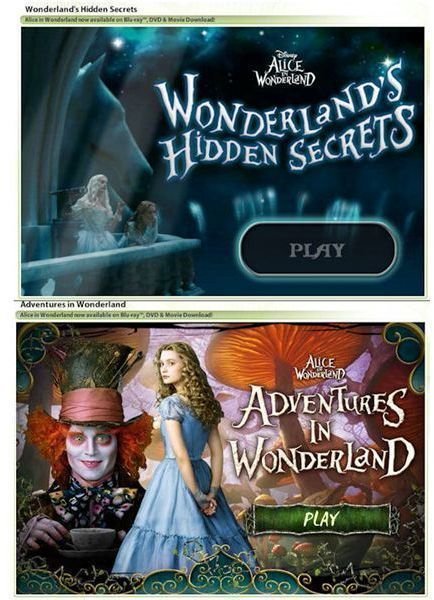 This game is based on the Alice in Wonderland movie that was released recently. For kids that enjoyed the movie, this game will be a fun surprise for them to find hidden objects and secrets in the beautiful world of Wonderland. You can journey through the Flower Garden and the Mushroom Forest while you search for the Mad Hatter.
This is another free Alice in Wonderland game that is offered on the Disney website. You can either play as Alice or as the Mad Hatter. This is a really fun game online that you can play for hours!
Disney Fairies Games – Pixie Hollow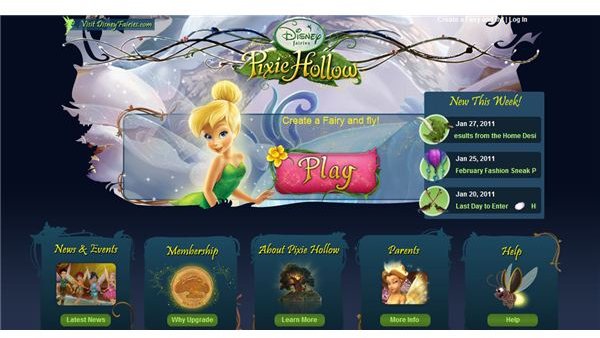 Pixie Hollow is a place that is all about Tinkerbell and other Disney fairies. Girls of all ages love fairies, so go ahead and sign up for your kid to play these fun fairy games on the Disney online kids games. You do need to signup, but the basic membership that includes creating a custom fairy and playing games is free. For more advanced features, you will need to buy the upgrade that currently can be paid monthly, semi-annually, or annually.
Preschool Disney Online Kids Games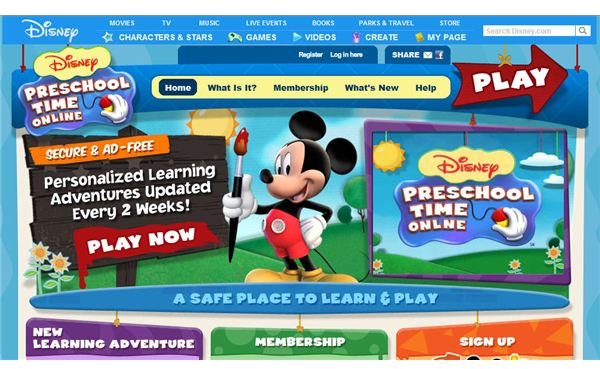 Disney offers a highly educational and interactive preschool subscription with their Preschool Learning Games website. It is secure and ad free, which is a very good thing for preschoolers because they often don't know what they are clicking on if something is bad for them. Disney's Preschool Time Online is also personalized every two weeks for your preschooler to learn new things.
The membership to this portion of the Disney website currently costs $5.95 each month. This is however, a fun and safe place for your preschooler to play games online. If you can't afford the fee, check out free preschool games online.
Image Credits
All screenshots for this article were taken by Sheri Newton, the writer of this article, while playing the games and visiting the websites discussed in this article.