Where to Find Christian Preschool Online Games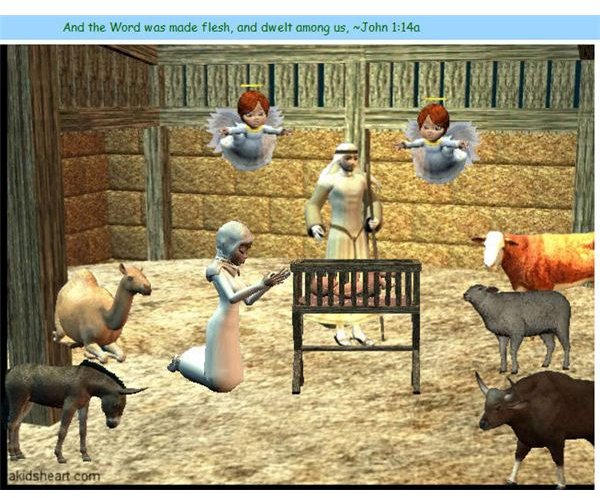 Where to Find Christian Preschool Online Games
If you are wondering where to find Christian Preschool online games for kids to play at home or in the classroom, there are many websites online that are great for kids to play on. Some of these would even be good for bible school and sharing with others to play or print out and use as well.
As always, when visiting websites (especially with children), it is best to always supervise them, have on your Anti-Virus and Anti-Malware products, and only go to trusted websites.
Christian Preschool Online Games at A Kids Heart
A Kids Heart website offers many different online games that children can play. This site does have pop-ups, but most are blocked easily with a pop-up blocker. This website also has many other sections, including a wide variety of holiday games for children that are also quite popular and worth checking out throughout the year during holidays.
There is a section that is just on the "Bible" which includes such games as:
Bible Memory Verses

Bible Verse Coloring Pages

Bible Word Puzzles

Bee-ing What God Wants Me to Be

ABC Bible Verse Coloring Book (which you can download and print)

Creation (puzzle game)

The Nativity

Fruit of the Spirit

Noah's Ark

Daniel in the Lions' Den

Jonah and the Big Fish

The Ten Commandments

The Apostles

…and more!
Christian Preschool Online Games at Christian Preschool Printables
If you are looking for a wide variety of Christian Preschool printables, the Christian Preschool Printables website is the place to visit. This website is updated frequently and new things are being added all the time.
Some examples of the Christian Preschool printables found on this website include:
Bible ABC's

Christmas Bible Crafts

Printable Bible Puzzles

Christian Coloring Pages (such as Christmas printables)

Bible Story Worksheets

Kids Bible Crafts

Bible Story Word Wall Cards

Bible Story Minibooks

Creation Calendar
Christian Preschool Online Games at Kids Sunday School
The Kids Sunday School website is one of the best for Christian games online for preschoolers. It offers a wide assortment of games that kids can play. There are free games available from this website and also ones that are available only to members. Membership costs either $39 annually (per person) or an annual membership for a local church or group is $98. Prices are subject to change; these prices were taken in December of 2010.
Some of the games available from this website include:
A Chair for a Crown

Bring the Cross to Paul

Caterpillar Chase

Children of Abraham

Colors of the Rainbow

Do We Match?

Flying Dove

God Says…

Guess Who!

I Am Your Friend

Joseph Dreams

Keep It Up!

Lost Sheep

Love Chase
Match & Learn

Noah Says

Pass the Baton

Pin the Rock on Goliath

Plague of Frogs

Rainbow Race

Search for Jesus

The Chase

Warmth of the Cross