Where to Find Free Printable Thanksgiving Games for Kids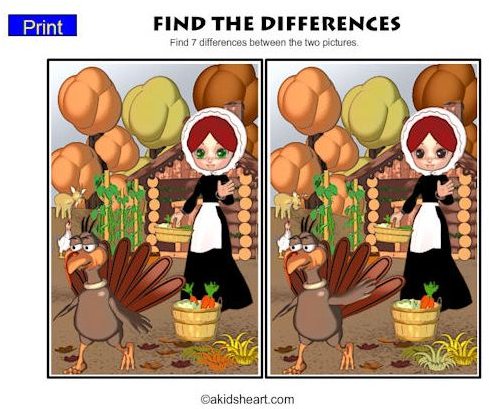 Thanksgiving
The story of Thanksgiving and why we celebrate it is fun to learn about for kids. Children now though don't want to just hear about the history of Thanksgiving, they want to learn about it through games too!
When kids are out of school for the Thanksgiving holiday, why not try out some free printable Thanksgiving games for kids? This is also a good activity for them to do if you want to get in some Black Friday shopping for games or other presents without them knowing about it!
Activities and Games for Thanksgiving
There are numerous places online and offline to find free printable Thanksgiving games for kids. These are some of the best ones to find Thanksgiving games online that you are even able to print out.
A Kids Heart – this is a great website for holiday printables, just make sure that your pop-up blocker is turned on. They offer everything from coloring pages, word searches, crosswords and even printable Thanksgiving Place Mats. Kids love to find the differences in pictures and coloring pages that you print out, so perhaps start with those.
A Kids Heart offers: Black and White or Colored Turkey Pattern, Find the Differences Printable Activity, Thanksgiving Turkey Dinner Word Search, Colossians 3:17 Find-a-word, Spot the Differences, Psalm of Thanksgiving Crossword Puzzle, Color me Thankful, Write on Pilgrim Bear, Thanksgiving Prayer Place Mats, Pilgrim Picture Prompt, and even Thanksgiving Story Starters.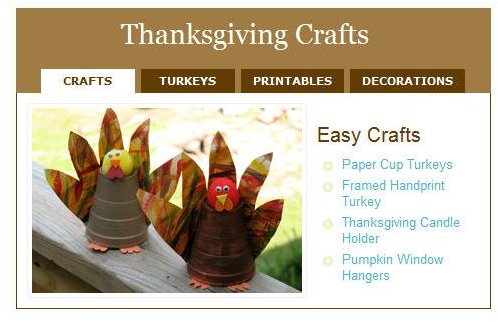 Kaboose – this is a very popular website for parents and kids that offers fun holiday activities such as online games, coloring pages, and printables for the holiday too. This is a great resource for free printable Thanksgiving games for kids that could even be used as games in the classroom.
Kids love to do holiday themed crafts that they can show off when everybody comes over for the holiday, so why not start with some of the Thanksgiving crafts? Some to definitely check out include: Paper Cup Turkeys, Framed Handprint Turkey, Pumpkin Window Hangers, Sunflower of Thanks, Spoon Pilgrims, Bouquet of Thanks, Pinecone Turkey, Teepee Centerpiece, and the Acorn Wreath.
Kaboose offers: turkey themed Thanksgiving crafts, Thanksgiving coloring pages, Thanksgiving word searches, Thanksgiving recipes, Thanksgiving Mazes, Thanksgiving Word Puzzles, and more that they link to from other sites that they recommend.
Be Safe!
There are many places online and offline to find free printable Thanksgiving games for kids. However, not all of the websites that you might get directed to are safe. Some have popups that take you to other websites where your computer could be at risk (or take your kid to somewhere they shouldn't be visiting online), and others may have malware or viruses on it too. Always monitor where your child is visiting online and keep your Antivirus, Antimalware, Antispyware, etc. on while online.