Game Guide for Disney Guilty Party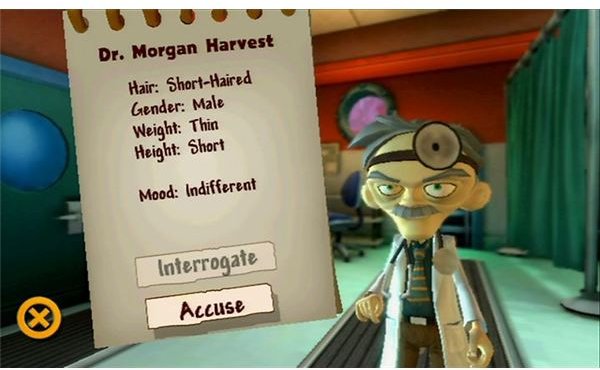 Disney Guilty Party is a family-friendly game that allows players to play detective and solve different mysteries all leading up to determining who is guilty. Players will work together to perform a variety of detective functions. This game is played on the Nintendo Wii platform. This is one of many party games for the Wii, but it does differ.
Game Concept
Players will play as the members of the Dickens Detective Agency. The crimes are set in motion by Mr. Valentine. Players will travel the world to unlock Mr. Valentine's grand scheme secrets. Players will do normal detective things, like interviewing suspects and dusting for fingerprints, using the Wii remote. Each player takes turns roaming around and performing his or her detective duties to solve the mysteries and find the guilty party.
Ideal Playing Environment
Players should make sure they have some time to dedicate to the game. It will take time to gather all of the necessary clues and avoid all of the traps. The team of detectives will also be traveling and will sometimes find themselves in sticky situations.
Disney Guilty Party can also become a bit repetitive for some players. As players gain experience, they can improve their experience and up the challenge by moving on to a new difficulty level. There are also competitive modes to keep things interesting.
Each time the team sets off, there is a new mystery to solve so this will also keep things fresh and challenging. The tasks are often similar, but the mysteries themselves are different and randomized.
Each player can choose his difficulty level. This is ideal when families of mixed ages are playing together.
In addition to the blatant clues the game gives, players should also talk it out. There are plenty of vague clues presented that require brainpower to decipher.
Considerations
This game can be played single-player, but is designed to be multi-player. At any time during the game, players can drop out or join. Up to four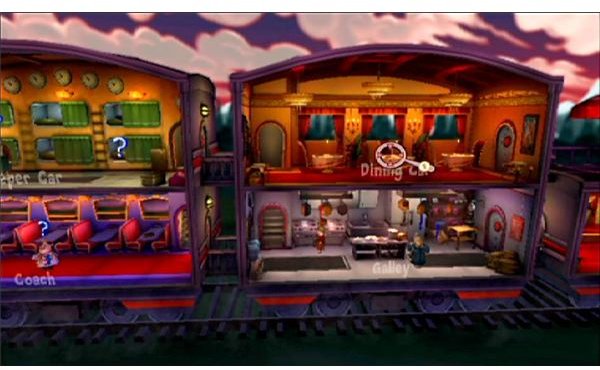 players can play at once.
The Wii remote takes a little getting used to. Sometimes, a player may go into a room or move in a direction he or she doesn't wish to go in, but the remote takes them in anyway. With a little practice , this issue tends to stop.
The Suspects
Schmoot the gardener is a mysterious man. No one knows where he is from or what his real name is. He always speaks of himself in the third person. He doesn't speak of his history unless you count his frequent conflicting accounts.
The Rocker, Rikki Krikkit was the drummer for Stykki Wyckyt, the Sunset Strip's most popular band. Of course, he is just a down-and-out rocker now without two pennies to rub together. He wants to get back in the limelight and has made some unconventional friends.
Fifi Fromage, the maid just wants to find a nice man, settle down and live a luxurious life. Her boyfriend is certainly not providing such a lifestyle, though, so she continues to work as a maid. Sometimes she sells juicy information about the rich and famous for the right price, but for the most part, tries to live under the radar. She works for the Dickens' family.
Carlotta Johannesburg is the the starlet. She is a model turned actress who is in the public eye 24/7. She has attracted police attention recently, but the press has yet to get the details.
The Detectives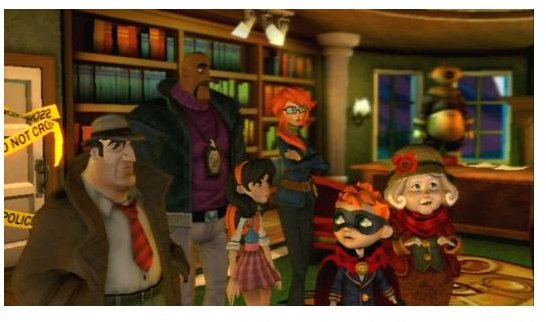 The Commodore run the Dickens Detective agency and is described as a bit grouchy. His son Max Dickens wanted to be an actor, but currently works for the detective agency. Olivia is his wife.
Ling-Ling Johnson grew up with her adoptive detective parents. The Commodore was so impressed with her skills, he brought her on in the agency to assist her parents. Butch Johnson is her father and a former police officer. He started at Dickens through Charlotte.
Kid Riddle is incredibly dramatic and investigates energetically. He can be found bouncing around offering commentary and wild theories. He is Phoebe's son. Phoebe is the Commodore's daughter and she actually enjoys detective work unlike her brother. She is training with the FBI.