Just Dance for the Wii Review Great Workout and Fun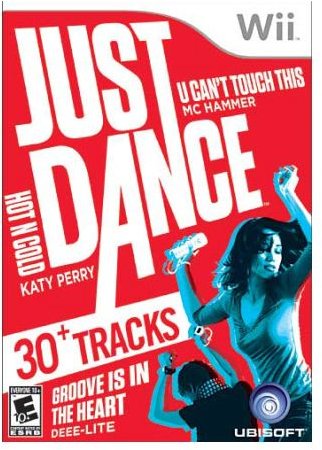 Just Dance For the Wii
Just Dance is a great game that is for the Wii console.
This Wii Review of Just Dance will help you decide if it is the game for you. This game is a lot of fun to play by yourself or with the kids. It is perfect for having a fun time if you have friends over at your house as well. All that you need to play this game is the wii console, the game, and a remote. It does not take numchuks or the Wii fit board. You can get a great cardio workout from this game. Here is a list of a few other ways for a great workout.
More Than Just a Game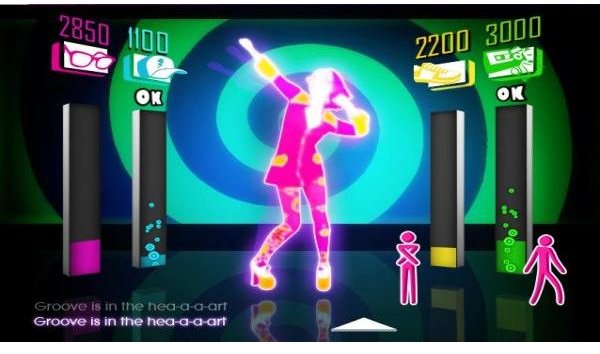 This is more than just a game. When you put in the disc, you can choose to do one song, three songs, five songs, or ten songs. You can compete against each other. The thing is that you are dancing non-stop while you play this one. The wii review for Just Dance to me is that it is a fun workout. You are up and moving around. You are dancing and having a blast, but do not even realize that you are burning a ton of calories as you do it. This is a great way to get yourself and the kids moving without going to a gym. Here is a list of some of The Best Fitness Games for Wii.
Review of the Game
This game is a lot of fun! The only problem that I have with it is sometimes it will count your moves wrong when you know you are busting a move just fine. It is still a blast to play though. It has several different songs to include old and new ones. The wii review of Just Dance on songs is that it has a lot of good ones, but the kids don't know them all. Myself I was excited to hear some New Kids on the Block and Elvis Presley on here. The song list is:
Acceptable in the 80's – Calvin Harris

A Little Less Conversation – Elvis Presley

Bebe – Divine Brown

Can't Get You Out of My Head – Kylie Minogue

Cotton Eye Joe – Rednex

Hot n' Cold – Katy Perry

Dare – Gorillaz

Eye of the Tiger – Survivor (Rocky)

Fame – In the style of Irene Cara (cover)

Funplex CSS – The B 52's

Girls and Boys – Blur

Girls Just Want to Have Fun – Cindi Lauper

Groove is in the Heart – Dee-Lite

Heart of Glass – Blondie

I Get Around – The Beach Boys

I Like to Move it – Reel To Real

Jerk it Out – Caesars

Jin Go Lo Ba – Fat Boy Slim

Kids in America – Kim Wilde

Le Freak – Chic

Louie Louie – Iggy Pop

Lump – The Presidents Of The USA

Mashed Potato Time – Dee Dee Sharp

Pump up the Jam – Technotronic

Ring My Bell – Anita Ward

Step by Step – New Kids On The Block

Surfin' Bird – The Trashmen

That's the Way (I Like it) – Kc & The Sunshine Band

U Can't Touch This – MC Hammer

Wannabe – The Spice Girls

Who Let the Dogs Out? – Baha Men

Womanizer – In the style of Britney Spears (cover)
New Just Dance Coming Out in October 2010
A new version of this game is coming out in October of 2010. It is called Just Dance 2. It looks like it will be just as fun with a few added features that the original game does not include. It will have new moves and also have 40 new songs on it. If you enjoy the first one, this one is going to be worth buying as well!