Underrated MMOs: Club Penguin - What is it, Why is it popular?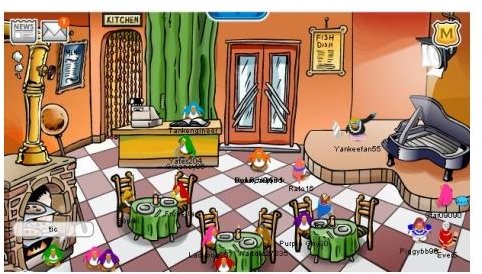 What is Club Penguin?
Club Penguin is a frozen virtual world filled with a kid-friendly online community and an assortment of games. This MMORPG was created specifically for children ranging from 6 to 14 years of age. Players with permission from their parents get to select the color of their animated penguin avatar and user name. There's no complicated downloading required to enter this icy enchanted land.
The whole game operates smoothly using Adobe Flash. Young users can easily point-and-click their way around the club. In the Penguin Club players can chat and make friends, participate in contests, play games, explore, or go on a shopping spree. Each penguin has their own igloo which they can furnish and decorate with items from one of the gift shops.
What to do in Club Penguin
Coins make things happen in Club Penguin. They are earned when participating in games. You can use them to buy a variety of wacky costumes, wigs, outfits, accessories, furniture, and puffles. Puffles are these adorable puff ball creatures that you can have as pets. They've become a status symbol in Club Penguin since they cost a hefty 800 coins to purchase. Once adopted this furry friend follows you around. Each distinct breed has a different type of personality and demeanor. However, if you neglect proper care of your puffle it will run away.
Every location has restaurants, hip dance clubs, and gift shops where you can socialize with other fellow penguins through chat. Since the game is geared towards children the chats are all safe with human monitors making sure nothing inappropriate goes on.
The games are loads of fun and vary between single and multiple players. Penguins can get dirty with the pizza maker mini-game or go wild racing a sled downhill against other players. Some more advanced games include Astro Barrier, Puffle Round-Up, or Thin Ice.
Optional Subscription Model
Anyone can join Club Penguin for free and play. Paid members have access to more exclusive items in gift shops to use in customizing their penguin. Subscriptions are available on per month basis for $5.95 USD, for six months at $29.95, or per year at $57.95. It's reasonably priced.
Club Penguin Screenshots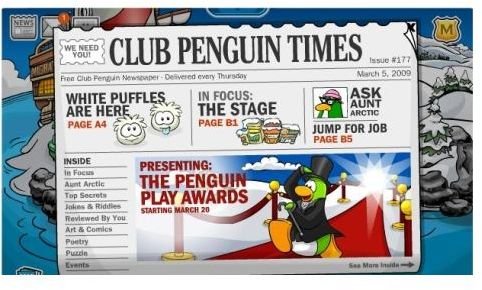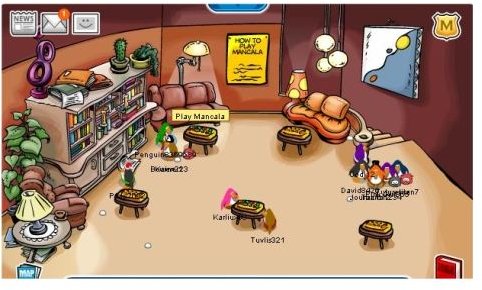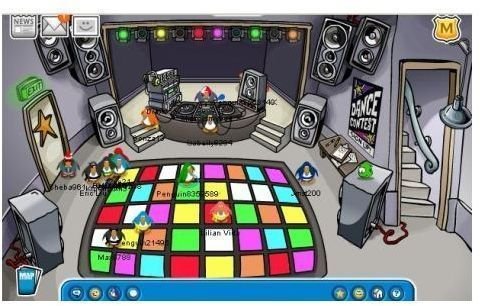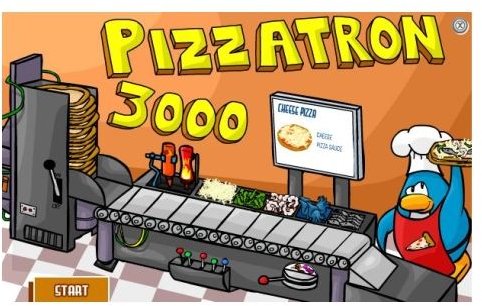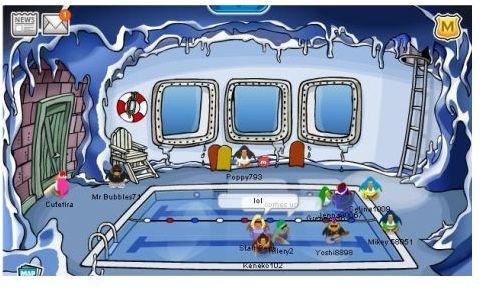 Why is it popular?
Club Penguin is a unique MMORPG. It is like 'Happy Feet' meets a version of 'Second-Life' for kids. Young members are quickly growing in the millions because it offers a different type of gaming experience for children and pre-teens.
Club Penguins introduces kids to the world of social networking, MMO, and virtual worlds. Most users under the age of 12 simply enjoy exploring the frozen land but older children join Club Penguin for the online interaction. Gaining coins, friends, and popularity rules in this club. Children have fun competing in games and customizing their penguin to reflect their own personality.
When you enter one of the contests in 'The Penguin Times' newspaper and win they announce your name to everyone. Achieving the status as one of the most popular penguins is a major goal in this frozen virtual world. Penguins can deck out their igloo with themes and throw a party inviting the entire city.
Child Safety Features Make Parents Comfortable
Making sure parents feel comfortable with the gaming environment for their children is a major goal of Club Penguin. There are two different levels of chat, and parents can choose which one they are most comfortable with.
Ultimate Safe Chat
Players with accounts set to Ultimate Safe Chat mode can communicate using the predefined menu of phrases, emotes, actions and greeting cards. They cannot type their own messages. These players can only see other Ultimate Safe Chat messages.