A Guide to Disney's Club Penguin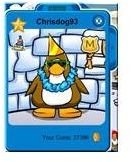 Sliding Through The Site
Disney's Club Penguin is an online socializing venue that gives children ages 6 to 12 a chance to play games, communicate with others their own age, and romp through an icy tundra known to the adorable characters they become: penguins. The game is designed to be a safe haven for kids to socialize and play. Safety is the number one goal of the site with privacy and security settings being top priority.
Once logged in, you are asked to design your penguin character. With name and settings in place, you begin the quest. The first quest is to have fun. Enter into the world of disco dancing or meet other penguins. Chatting is encouraged!
For $7.95 per month, players become members. Members have a bit more fun in games that aren't seen through free play. One of the largest disagreements on the site is whether or not the iceberg can be tipped.
Dancing, drilling, jumping and running from side to side have all been attempted in a shot at being the "one" that knocks the large icy landmass over. Can it be done?
You'll find the answer to that question and many more in this handy guide. Bookmark this and you can have cheats, suggestions, walk-through resources and other help at your fingertips when you need it.
Parent's Guide to the Penguin World
As a parent, keeping your child safe in the online environment is top priority. While wanting to allow your child access to fun online games, you understand the dangers lurking in the shadows of the computer world.
Checking out online games your child will encounter is a long
process and takes hours of dedicated research. This guide will turn over every iceberg to reveal vital information about this game.
Ages six and above have been entertained for hours by this Nintendo DS and PC multi-player action filled game. This guide will slide you across the icy tundra and give you cheats, secrets, reviews and suggestions on how to create the ultimate world for your penguin. A parent's guide is also included to allow you the full perspective on the game so you can create a safe play environment for your child.
Reviews and Ratings
Are you wondering whether or not Club Penguin is worth playing? By using these reviews, you can make a decision based on experiences from other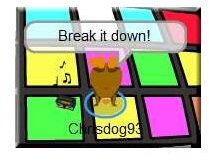 users and save yourself time. Get the inside scoop on better ways to log in, what to look for, and what to check out in the world of penguins. Included are the reviews of other children's game sites as well.
Penguin Tales
In the game, some of the challenges boast multiple secrets. Many have theorized ways to tip the iceberg or have told penguin tales of cold cash through "secret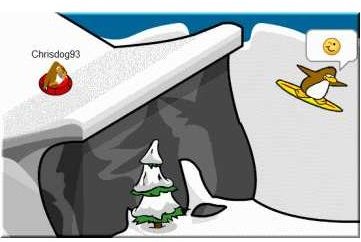 money" during chat room discussions. Here, you can read for yourself about these blustery tales of gold at the end of the penguin rainbow or catch up on the gossip in the chat rooms. Can the iceberg be tipped? Find out here!
Waddling Codes
Book codes and Jitsu card codes are pieces of the game you will need at one point. As you work your way through the levels, the codes can help you succeed in your travels through the cold wonderland of Club Penguin.
Gaming Strategies, Cheats and Suggestions for Game Play
From game cheats for mission 1, "Case of the Missing Puffle", to strategies on how to make it through "G's Secret Mission", game play help is covered in this guide.
Various levels of play are covered and this knowledge can add hours of fun in the icy world of penguins. Learn how to slide through each level with your child and give them a plethora of mini-games in between. Learn how to chat on the site and about the inner workings of the penguin world of Disney.
Diner Dash & Club Penguin
If your child loves Club Penguin, travel along with Penny the Penguin in the fun game based on Club Penguin characters mixed with Diner Dash games.
In Penguin Diner Dash, Penny spots a café as she is traveling along her Antarctic journey. She has no money to journey home and decides to take a job as a waitress within the café. Penny serves her customers and earns tips to find her way back home to her family.
As with most Diner Dash and Club Penguin characters, your children will love the adorable characters of Penny and the café visitors. Players can find the game on Club Penguin to add to the fun of the club games already listed. Serve customers shakes, fish fillets and delightful delicacies to earn Penny enough money to make her way home. Be quick, as some customers become agitated if they aren't served soon enough. Impatient penguins will leave without paying if they aren't served their food within a certain amount of time.
The combination of Disney and Diner Dash is a great mix. You can find the game on Disney's Club Penguin, but you can see screenshots and learn more about Penny's Diner Dash in this guide. Along with a whole new game involving the penguins, there is a screensaver available if your child is hooked on the little penguin characters.
If you enjoy these types of games, check out the other top games of Miniclip.
References