Online virtual worlds such as Second Life have helped adults escape from their ordinary, dull lives; now it's your kids turn to escape the world of studies and log on to the virtual worlds specially designed for them. The online world has plenty of game websites for kids that provide fun, entertainment and educational value.
Various websites such as PBSkids.org and Clubpenguin.com combine games with educational content that promise to keep kids busy during their summer holidays. Here are some kid's game websites that promotes learning through informative interactive games.
Funbrain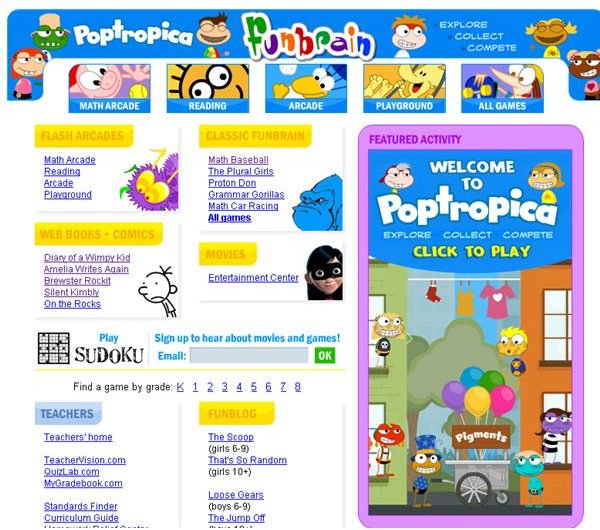 With cute and funny cartoony characters and easy interface, Funbrain is an educational/entertainment hybrid that blends learning with interactive kid-friendly games like Math Baseball and Grammar Gorillas. The site is quite unique than other game websites for kids. Additional fun content like comics and web books are an added advantage.
Kids will love to read fun stuff like Diary of a Wimpy Kid, Silent Kimbly and Amelia Writes Again. There's also a special blog section written by children with similar interests and hobbies. Besides fun games and activities for kids, there's also a section of resources for parents and teachers. These aids include quizzes, factoids and homework supplements.
Disney's Club Penguin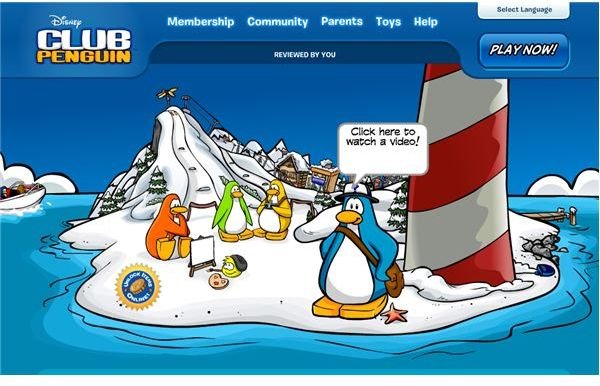 While there are many free game websites for kids focused mainly on edutainment, there are pure commercial sites that provide only fun and entertainment. Club penguin combines education and games and adds them to a virtual world where kids play, add friends to their buddy list and earn points and money to buy furniture for their virtual home or clothes for their online presentation. The basic premise of this edutainment site is to create a penguin avatar and build a virtual universe around it. Kids can create penguin avatars and chat with other avatars.
To ensure maximum safety, Club Penguin has created special Safe Chat modes that are filtered and monitored to avoid any personal information being exchanged. The signup procedure is very strict as parents will have to enter their email address to get access to the site via a special code. Once signed-up, kids will have access to all types of mini games and can create virtual igloos, artwork and comic strips.
PBS Kids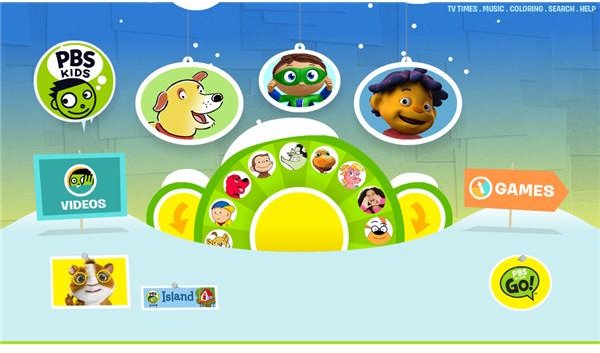 When it comes to best game websites for kids, PBS Kids always makes it to the top list. This award-winning site features a wonderful array of games and activities from your kid's favorite PBS shows. There are different activities and games featuring guest appearances made by favorite PBS characters including Clifford the Big Red Dog, Curious George and Barney. When you visit pbskids.org just hit the games section to access loads of edutainment games like Zoomazing, Rhyme 'n Roll, Pig's Riddle and Synonym Sam's Lab.