What is The Money Secret on Club Penguin?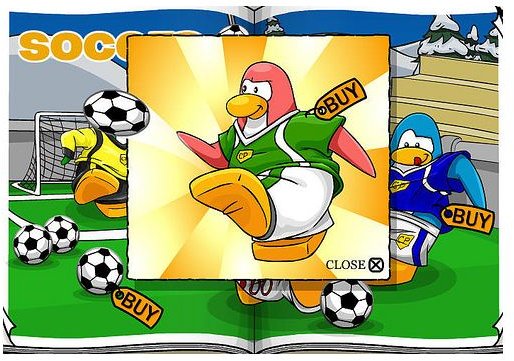 What is The Money Secret on Club Penguin?
Club Penguin is a MMORPG or massively multiplayer online role-playing game and players use cartoon penguin avatars to play in a winter set virtual world. Currently the game is owned by The Walt Disney Company. Many players use money cheats for Club Penguin when they are playing this astonishing game. Therefore there are so many money secrets on Club Penguin have been developed by them. It's great to have so many coins in a much less time than spending hours to collect them by playing in the usual manner. We are going to reveal some of the best Club Penguin money cheats and secrets. So what is the money secret on Club Penguin?
Best Money Cheats for Club Penguin
There are number of Disney [Club Penguin cheats](/tools/Club Penguin Online Hints - Tips and Hints for Club Penguin) are available. If you are looking for money secret on Club Penguin, here is some of the Club Penguin coin cheats for you.
Treasure Hunt Game Secrets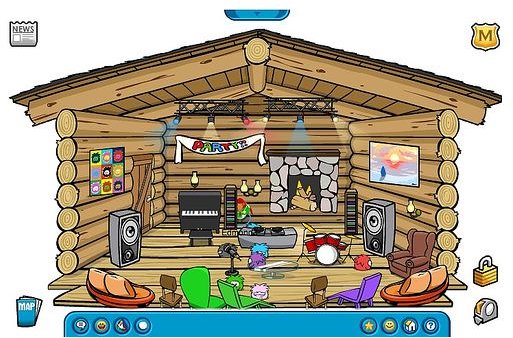 Treasure hunt is a nice game of Club Penguin. When you play it try to collect all the Ruby and Emerald gem stones. If you found an Emerald, you get a 100 coin bonus. Also Ruby stones will add 25 coins to your account. If you see two shiny stars in one raw that you can dig through, there might be a type of gem. Make sure to dig and collect them.
Ice Fishing for More Coins
If you need easy money cheat codes for Club Penguin here is another one. Ice fishing is one of the games in Cub Penguin that may get many coins than other games. If you play correctly you will earn about 400 coins in just five minutes. Use small fish as a bait to catch big fish. If you are a member, you can catch grey fish with the special rod for a better success. It can be accessed through ski ridge. The game might be a little bit difficult for beginners. But it is worth spending time to get coins playing this game.
Tips and Tricks for Pizzatron 3000
Pizzatron 3000 is relatively difficult game in Club Penguin that yields more coins in quick time. What you have to do is to make pizzas for the pizza shop. It is located in plaza. You get 125 coins per minute when you play this game. Therefore you will collect 1000 coins in just 8 minutes. What is the money secret on Club Penguin for Pizzatron 3000? The tip is to turn the lever in the Pizzatron. Then you can start 'Dessert Mode' which gives you so many Club Penguin coins and you don't need to think about what the money secret on Club Penguin is?
Cart Surfer Cheat Codes
Cart Surfer is another game in Disney Club Penguin MMORPG game that you can get the advantage to earn more coins. You don't need to download Club Penguin money makers or use any other Club Penguin cheat codes, if you follow these hints. First you have to make sure that you are wearing the lime grey color. Because then it is easy to go faster. When you play the game, do the Back Flip and Side Spin tricks. If you do the same trick twice in a row you will get less money. Therefore don't do that. When approaching a turn do the sliding trick. In this way you will get more money. When the end of the game is reaching, crash so that you will have enough time to do tricks.
Best Money Cheats for Club Penguin
Bean Counters Bonus Cheat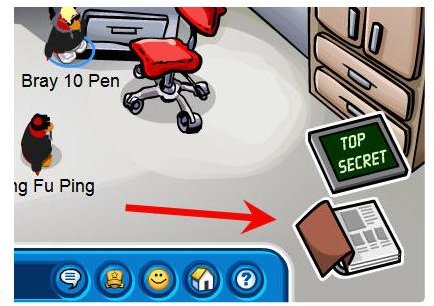 By unloading all the trucks and completing the Bean Counters game, you will get an additional 60 coin bonus. Try and enjoy the bonus. It's another cool money cheats for Club Penguin.
Catching Waves
Do you want to know "what is the money secret on Club Penguin?" Collect 1000 Club Penguin coins in just 5 minutes by playing Catching Waves. This is a very interesting game when you are tired.
Jet Pack Adventure
One of the difficult game in Club Penguin but this is really beautiful. What you have to do is wear your jet pack and collect coins while flying over Club Penguin. Make sure to know how much fuel is left. You will get about 63 coins per minute and may add around 500 coins once finished the game. Even the game is difficult; the advantage is you get an extra life in all levels except the first level.
HydroHopper (Formerly Ballistic Biscuit)
Get ready to play the oldest game in Club Penguin. It's really enjoyable and you can earn a good amount of coins too. Within about five minutes you can get around 450 coins. Therefore it's a good game to try when you play Club Penguin. You will jump above the obstacles and then the higher you go the more coins you earn. The money cheat for Club Penguin in this game is to grab the Life Rings whenever possible and you get an extra life for your successful attempt.
Game Locations in Club Penguin
If you need to know where each game is located, here they are. Visit each play and try to complete the game. Also get the advantage of the Club Penguin cheat codes and secrets we have given to earn more coins.
Astro Barrier and Thin Ice - Dance Lounge
Bean Counters- Coffee Shop
Cart Surfer - The Mine
Dance Contest - Night Club
DJ3k - Night Club
Find Four - Ski Lodge and Ski Attic
Mancala - Book Room
Pizzatron 3000 - Pizza Parlor
Puffle Round-Up - Pet Shop
Sledding - Mountain
Treasure Hunt - Captain Quarter's (This game is available when Rockhopper's ship is aboard the island)
Club Penguin is consists of so many thrilling games that you may have a great time while you are online. Sometimes you may find it difficult to get coins. Then you might ask "what is the money secret on Club Penguin" to get more coins quickly? In those difficult times use this money cheats for Club Penguin and you will come across those challenges.
This post is part of the series: Money Cheats for Club Penguin
Are you running out of coins in Club Penguin? Then have a look at these money secrets on Club Penguin. These money cheats will help you to grow your coin stock in no time.