Club Penguin Rockhopper Finder

What is Rockhopper?
Captain Rockhopper is Club Penguin's traveling pirate penguin who often sails to the Club Penguin island from his home island of rockhopper. Some players get confused about their quest to find the pirate and whether it is to find him or his island but the general quest is not to find the island but to hunt down and meet the pirate penguin himself.
Meeting up with the pirate is desirable for other penguins players because in doing so, they can unlock certain items that can only be gotten from Captain Rockhopper. The items can be so prized that many players use a club penguin rockhopper finder that will alert them to the pirate's arrival at the Beach. Capation Rockhopper only sails into the main island once every couple of months, so he can be an illusive figure to get a hold of.
Tracking Captain Rockhopper
Finding Captain Rockhopper can be quite the task. Appearing once every couple of months and only being only between fifteen to twenty minutes can make tracking him down a bit of a challenge. To help aid in locating the pirate captain penguin when he comes to the Club Penguin island there is a Rockhopper Tracker available online that can help you locate him when he sails in. You can use this club penguin rockhopper finder for free from the Club Penguin CP blog.
An online site that is independent of the main Disney Club Penguin site has created a tracker. The tracker can be added to any one's fan site by copy and paste of the trackers code which can be found here: Club Penguin Trackers The tracker itself will show when Captain Rockhopper is online, what server he is logged into and what room he is currently in, as shown in the image to the left. Click on the image to get a larger view.
Check Rooms for Rockhopper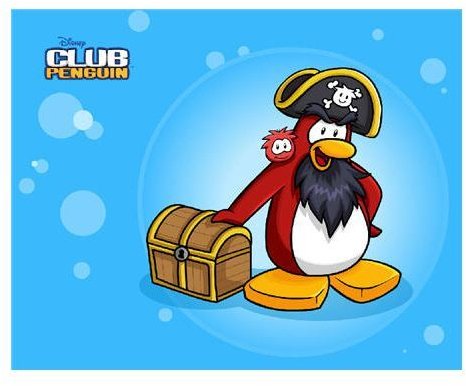 Beyond using the online tracker for finding Captain Rockhopper, there are some things that you can watch out for while playing on Club Penguin that can help you locate him when he comes online.
One important thing to keep in mind is that when Captain Rockhopper is online, he will be swarmed with other penguins and that is a key sign that the pirate is about. The following are signs to look out for when creating your own way to be a club penguin rockhopper finder.
Check these Rooms Frequently:
Migrator Room
Rockhopper's Quarters
Pizza Parlor
Dock
Beach
Iceberg
Forest Cove
Work on getting into rooms that seem to be full as it is those rooms that are more likely to have Rockhopper in them. When you do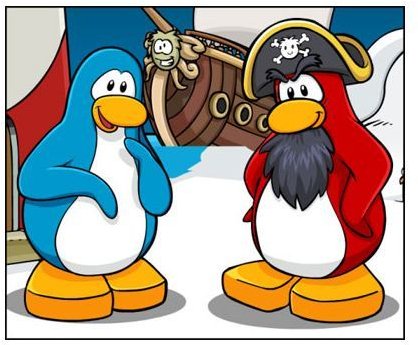 see him, click on his name as fast as you can and he will then give you a gift. Keep finding him whenever he comes to the main Club Penguin island and you will continue get free gifts.
For more information on Club Penguin and how to earn as much coin as you can, see How Do I Get More Coins on Club Penguin? and What You Get with a Club Penguin Membership Account.
*images provided by and Club Penguin™ Disney Online Studios Canada Inc. © 2010