The Best Free Online Shrek Games for Kids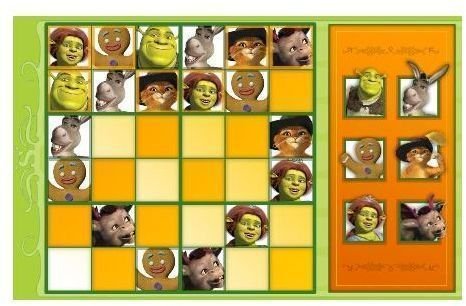 Shrek movies are hilariously amazing and are loved by both kids and adults. In every new movie, Shrek and all his pals promises loads of adventure. Kids love Shrek games too, and thankfully there are plenty of free Shrek online games to play and keep them busy for some time. They will love to play some fun and educational PC games featuring their favorite characters like Princess Fiona, Puss in Boots and everyone's favorite Donkey making cameos or teaming up with our cute ogre.
Shrek Online Games
Shrek Sudoku
Sudoku lovers will instantly get addicted with this new version of the Japanese puzzler. The Shrek version replaces numbered tiles with your favorite characters. The game has three difficulty levels and each level has randomly placed tiles over the Sudoku grid. You will have to place all the missing tiles the Sudoku way and solve the puzzle. The character tiles have to be dragged into the game board to complete the puzzle. The game's quite fun and offers loads of brain-jogging fun.
Battle of the Belch is a funny online flash game where players have to choose either Shrek or Princess Fiona as their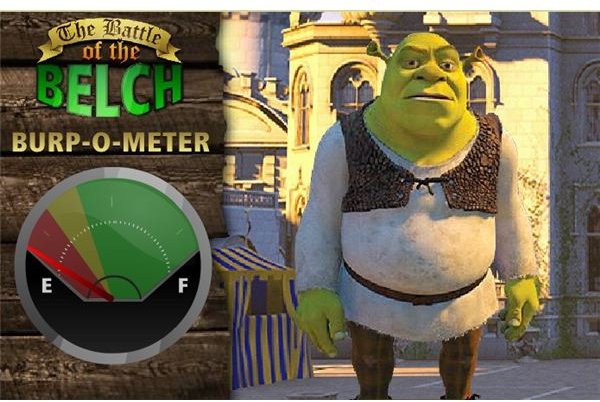 belch candidate. Players have to keep on clicking on their candidate's tummy to help them burp for a longer time. Players are given points by expert panel of AI judges for creating the longest burp. Battle of Belch has three rounds of gameplay and one who scores the highest points wins the game. Happy belching!!
This is a plain Flash memory game, but spiced up with your favorite Shrek characters. You are given a set of face-downed cards and the objective is to match them by clicking on them as quickly as possible. A great way to test your memory, Shrek memory game is a perfect educational pastime for kids.
More Cool Shrek Games
Shrek 2 PC Game
This game is strictly for kids. It boasts a great combination of action and mind-bending puzzles and has loads of comic dialogues and gags sprinkled on top of it. The game loosely follows the original story and comes up with different missions and goals with the main objective of rescuing Fiona from the clutches of the king, queen and fairy godmother. Kids will love to explore new areas including the spooky forest, Billy Goat's gruff bridge and the Dwarven Mines. Players will also have the chance to swap characters while battling baddies.
Shrek Game Land Activity Center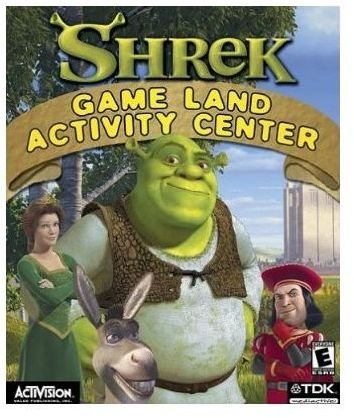 This fun educational game can be a great gift for toddlers aged 5 and above. There are plenty of puzzles and mini games based on the Shrek movie. Games like Sliding Tile, Picture Mixer, Ogre Maze, Crisscross, Melody Match and Word Find are worth playing and spending some quality time with your child.
Kids will just adore games like Melody Match. It allows them to match the notes of a tune to acquire golden eggs. The Picture Mixer puzzle game is similar to any jigsaw puzzle but has loads of challenging levels. Word Find allows kids to hunt down for words in a grid by referring to a list of related words in the Shrek movie. Shrek Land Activity Center is one of the best Shrek educational games for kids.
References