Top 5 Family Friendly Games for the Xbox 360 Console: Trivial Pursuit and Lego Indiana Jones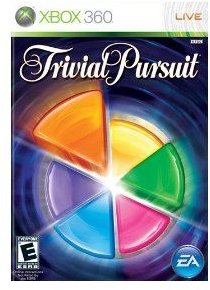 Finding Xbox 360 Games for the Whole Family
The Wii may be known as the system with the highest number of family-friendly games, but people who own an Xbox 360 do not need to give up hope of finding games that they can enjoy with their children. While it is true the system has a higher number of hardcore games than the Wii, there are a few games rated E or E-10 for people to enjoy.
A number of E-rated games should be avoided. Gamers know that one of the oldest rules is that games based off of movies are often produced quickly and with low quality. Most of the games on Gamefly's list of Xbox 360 family-friendly games fall into the movie-based category. The lack of selection made coming up with a list of the top 5 family-friendly Xbox 360 games difficult.
#5: Trivial Pursuit
Trivial Pursuit has been around as a board game for nearly 30 years. The Xbox 360 version of Trivial Pursuit is not the first time the popular board game has been translated into electronic format, but it is one of the few games you can break out at a party if you do not have the board game itself.
As far as the actual play goes, it is neither the most intriguing or most active video game. It will let you show your general knowledge skills off to your friends.
#4: Lego Indiana Jones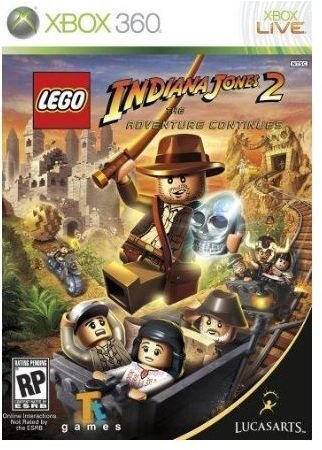 Lego has offered many games across multiple platforms. Grab your Fedora, your whip, pistol and a few Legos to get ready to relive the adventures of the popular adventurer in Lego: Indiana Jones.
The player will get to experience the two-fisted adventure pulp and character development that includes building up new characters in a quite literal fashion. The games offer little new as far as how they play, but the Lego games exceed the expectations set by other video games based off of movies.
# 3: Sing It High School Musical Edition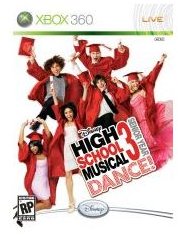 The Disney Channel did not expect to introduce a cultural phenomenon when it produced the first High School Musical. Most made for television movies air once and are quickly forgotten. A few, like Kolchak: the Night Stalker and the mini-series V achieve cult status and re-imaginings of the original series.
High School Musical exceeded many of these expectations. The High School Musical edition of Sing-It lets children and adults sing along with their favorite song from the series. The game allows the entire family to engage in a karaoke competition at Children's parties or let people launch a singing career without having to worry about the reactions of their adoring fans.
#2: Looney Tunes Acme Arsenal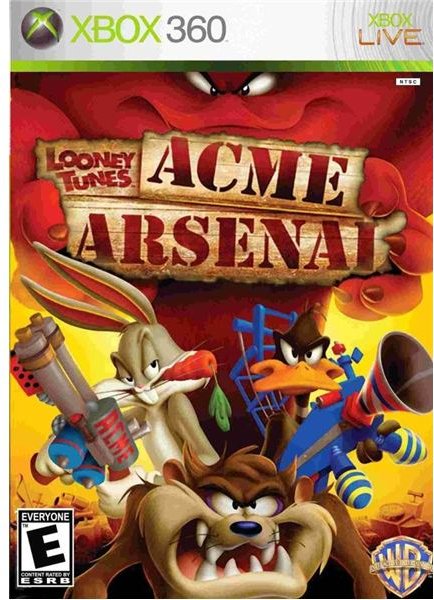 Take charge of Bugs, Daffy, Elmer Fudd and other popular Looney Tunes characters as they attempt to fight their way through various missions. The amount of cartoon violence makes it less appropriate for people under the age of ten than might be expected. Anyone who has seen the Road Runner or Tom and Jerry cartoons knows the type of violence to expect in a game based off of the original Warner Brothers characters.
Players may be disappointed that they do not have an unlimited charge account with Acme. Marvin the Martian does not see an adequate amount of screen time.
#1: Viva Pinata Trouble in Paradise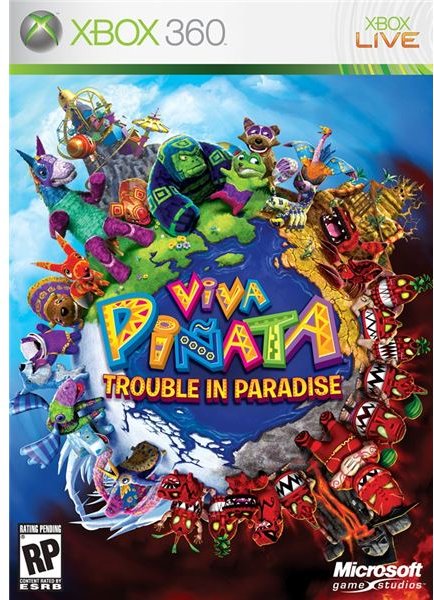 Hasbro has come up with a title called family game night, but it seems odd to buy a video game just for the sole purpose of playing board games. Viva Pinata lets players build up their world to defend the residents of Pinata Central from the evil Professor Pester. Pester's plans threaten the parties of Pinata over the world and it is up to the player to stop them.
Parents can play in cooperative mode with their children, or the children can play by themselves. The colors are a little loud, but the small number of non-movie based family friendly video games has given this game a higher spot on the list than it might deserve. The idea seems to be similar to Steven Spielberg's Boom Blox titles.