Best Free Bugs Bunny Games for Kids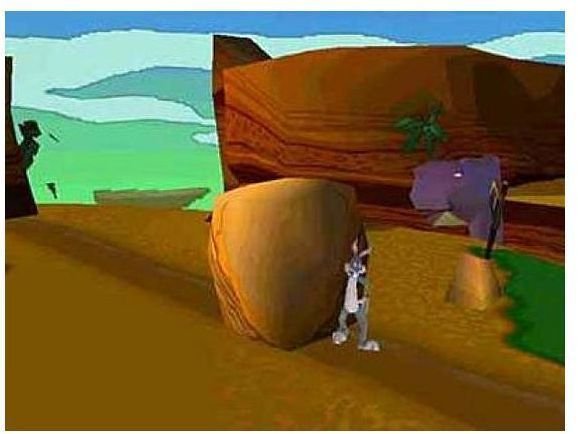 Bugs Bunny is probably one of the most popular cartoon characters in the history of Warner Bros. cartoons. Watching him jump, munch carrots and tease Elmer Fudd is fun, but playing Bugs Bunny games on a computer is every kid's dream. Here are some free Bugs Bunny games available on the internet, including a time-traveling game and an edutainment title that lets budding animators become virtual directors using a flip-book style program.
Bugs Bunny: Lost in Time
There are plenty of games featuring DC or Marvel comic characters, but ones with Looney Tunes are a bit rare. Infogrames took up this as a challenge and developed Bugs Bunny - Lost in Time. It is a 3D arcade game featuring our carrot-munching hero and his popular arch rivals. The game features all the elements of a Warner Bros. cartoon including colorful animations and voices.
The best part of Lost in Time is its variety in gameplay. The game puts our carrot-munching hero in a time machine and teleports him to different eras. The objective is to collect carrots to access different levels and defeat baddies to reach back home. Levels include Stone Age, Pirate Age, the 1930s era and a creepy mansion. You will love to see all of Bugs Bunny's arch rivals, including Elmer Fudd, Martian Marvin, Yosemite Sam, and Witch Hazel making cameos in this addictive game.
Bugs Bunny Cartoon Workshop Educational Game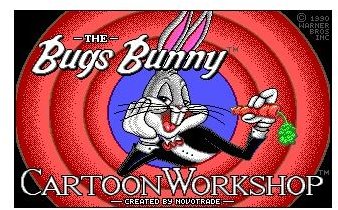 This is a rare edutainment DOS game aimed for both kids and adults. Released in 1991 by Novotrade, Bugs Bunny cartoon workshop allows users to create their own Bugs Bunny and Looney Tunes cartoons by following some very simple guidelines. It features two modes: Junior and Master modes. The junior mode is best for young budding cartoonists who want to create their own unique cartoons. It also has a great tutorial to help kids create their own cartoon movie.
This application works exactly like a flipbook, but has some advance features. It allows users to create cartoon frames and has a list of actions to select. The user first chooses a Looney Tunes character and then selects a set of actions to create a cartoon movie. There are loads of characters including Elmer Fudd, Roadrunner, Tweety, and Sylvester. Users can customize cartoons, add more characters in a frame, and also delete any unwanted scenes. Every character has its own pre-set animation, but users can create cool animations through frame combinations. This educational abandonware game can be downloaded by visiting this site. If you are looking for the best Bugs Bunny games and love to be a virtual director, then this game must be added to your Bugs Bunny collection.
.
References
This post is part of the series: The Best Online Games Featuring Your Favorite Cartoon Characters
Your favorite cartoon characters are now online. And the best part is that you can step into their shoes and play a variety of action and adventure games online. Here are some of the best online Flash games featuring your favorite Tom and Jerry, Mickey Mouse and Bugs Bunny cartoon characters.