The Best Free Online Tom and Jerry Games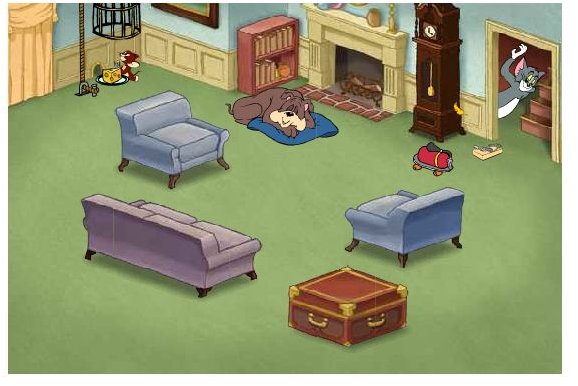 Tom and Jerry brought the age-old cat and mouse rivalry on your television screens, thanks to Hanna-Barbera. The first-ever Tom and Jerry cartoon, Puss Gets the Boots, was released in 1940 and since then the comic violence between Tom and Jerry tickled the funny bone of both kids and grown-ups. Still today, classic Tom and Jerry shorts are one of the most watched cartoons on Cartoon Network, which is why Tom and Jerry was named as one of the greatest television shows by TIME a decade ago.
Tom and Jerry appeared in various video game platforms, including Nintendo Entertainment System, Game Boy Advance, PlayStation 2, Xbox and Game Cube. In 2011, a brand new game called Tom and Jerry: Attack and Kill will hit every known gaming platform, be it PlayStation 3, Xbox 360 or the much-awaited Nintendo 3DS. If you are impatient and want to relive the cat and mouse fights, then there are many free online Tom and Jerry games on the Internet.
Tom's Trap-O-Matic
While Jerry is the most-loved character and Tom is always on the receiving end for his devious traps to ensnare the poor little mouse, many fans always wished that their beloved tomcat, for once, trapped Jerry using his cleverly placed mousetraps.
Trap-O-Matic makes this wish come true as it lets players help Tom set a foolproof trap using an assortment of devices, such as cutters, rollers, hangers and launchers and ensnare jerry on a cage. Players have to select a room, place the devices by dragging and dropping them on the floor and set a clever trap a la Rube Goldberg/Crazy Machines. While there may be plenty of Tom and Jerry games online where players help the poor little mouse escape from the clutches of Tom, this game is quite rare as it involves Tom.
Mouse About The House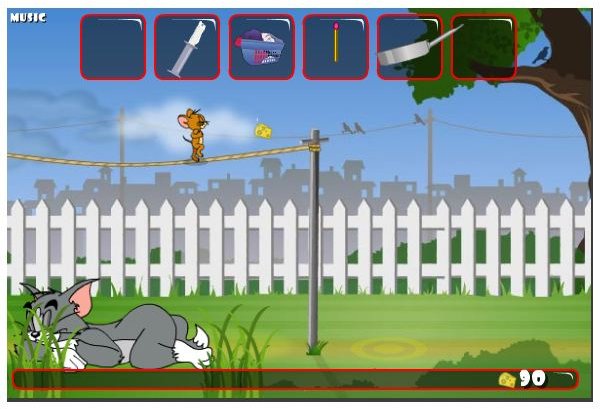 This Tom and Jerry online game also involves a drag-and-drop interface, but this time players have to help Jerry reach his home by dragging and dropping objects that will help him steer away from a variety of obstructions. Players have to place the right objects over a glowing circle, for example - if there's a river obstructing Jerry's way, players have to drag a small matchbox from the list of items and drop on the glowing circle just besides the river bank to help Jerry get past the river water with ease. In this way, players can drop various items and save Jerry from the clutches of Tom and other foes.
The game's animated graphics are funny and look exactly like the original cartoon series. Moreover, the game requires the latest Shockwave player plug-in. If you have a penchant for playing free online Tom and Jerry games that require players to jog their grey cells, then this game will suit your preference.
Refriger Riders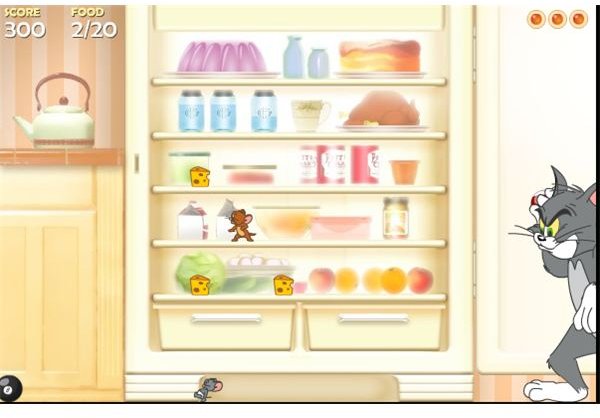 This game lets you play both Jerry and Tom. You will have to select the character, the difficulty level and play right away. If you play Jerry, then you will have to save yourself from Tom's bowling balls, collect cheese scattered here and there on the refrigerator and drop them to feed Nibbles. You will have to press the space bar to drop cheese cubes and press the left, right and up arrow keys to scuttle and jump away from those bowling balls.
As Tom, you will have to throw water balloons at Jerry and Nibbles scuttling over a clothes line. You must have perfect timing to aim and throw water balloons at both mice. You will only have five misses, so make sure you throw them in time. Refriger Riders is one of those free online Tom and Jerry games where you can play as Tom and Jerry.
More Tom and Jerry Games
Tom and Jerry Midnight Snack: Lets you guide our "sleepwalking" Jerry by placing a cheese arrow on a tile. There are obstructions and traps galore and placing the cheese arrows on the right tile will help him reach home quickly. And of course, there are cheese chunks on the way, make sure you grab them on the way to get bonus points.
Tom and Jerry: What's the Catch
**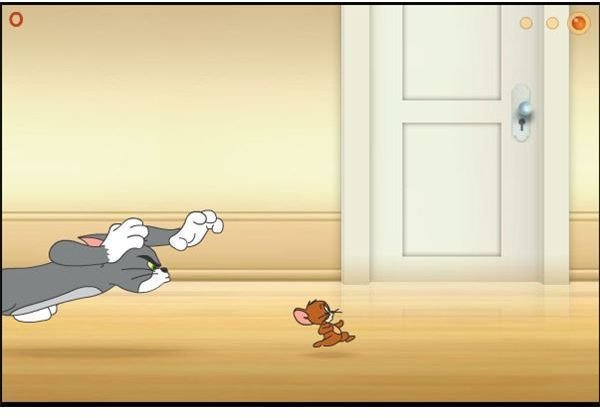 **
This game is uniquely humorous and different from other Tom and Jerry online games. Well, the catch is that you will have to help Jerry escape from the menacing claws of Tom by clicking on him to jump through obstacles. You can also play as Tom and click on plates to prevent them from breaking while our beloved tomcat is busy catching Jerry.
Resources
This post is part of the series: The Best Online Games Featuring Your Favorite Cartoon Characters
Your favorite cartoon characters are now online. And the best part is that you can step into their shoes and play a variety of action and adventure games online. Here are some of the best online Flash games featuring your favorite Tom and Jerry, Mickey Mouse and Bugs Bunny cartoon characters.