Review of Farmville for iPhone and iPod Touch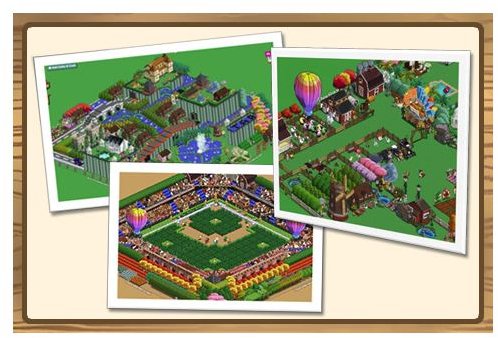 What is FarmVille for the iPhone and iPod Touch?
FarmVille is one of the most popular social games out today, and has become a Facebook and gaming phenomenon which boasts over
62 million players. The game has also won awards including "Best New Social/Online Game" in 2010 at the Game Developer's Conference, and FarmVille players now actually outnumber real farmers in the United States!
The developers of FarmVille, Zynga, have now moved on to the next level and ported the game over to both the iPhone and the iPod Touch. This will no doubt attract yet more FarmVille fans, but what does this news mean to current players of FarmVille?
How Does the Launch of FarmVille for the iPhone and iPod Touch Affect Me?
The main selling point for FarmVille on the iPhone and iPod Touch is its portability. People of all ages are now able to access their farms from wherever they have WiFi or mobile internet access. This introduces a whole new level to the game of FarmVille as it allows players to take the farm with them in order to work on their crops and perform daily tasks. If you are new to FarmVille then its launch for the iPhone and iPod Touch is a great time to get started as for an incentive there are exclusive items for iPhone/iPod Touch users.
What Features Does FarmVille for the iPhone and iPod Touch Bring to the Game?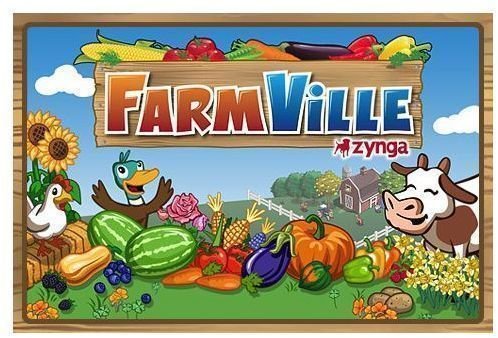 Very little has actually changed for FarmVille for the iPhone and iPod Touch that is not present when accessing the game on Facebook, apart from offering unique items as a way to entice players to try out the new platform. A nice addition is that users are able to work on multiple farms at once using the support for multitasking. Aslo people are able able to log into multiple FarmVille accounts so that friends can check up on their own farm using your iPhone without having to "sync accounts" or any complicated process such as that.
Gameplay of FarmVille for the iPhone and iPod Touch
Short of changing the control scheme for the touch screen, gameplay has not been altered from the Facebook version of the game. Players remain able to earn coins and experience in order to improve and expand their farm. Co-operative play is also encouraged as it improves levelling speed and promotes the community of FarmVille. The huge range of seeds, trees, animals and tools ensures that FarmVille has many hours of gameplay and targets for those who enjoy the genre. In a recent update vehicles such as Tractors and Seeders have also been added enabling the player to work faster and earn more coins and experience. A downside however is that the game sometimes has long loading times and occasional disconnects without a strong internet connection, the developers have promised to address this and improve this in future patches.
Graphics of FarmVille for the iPhone and iPod Touch
The downside of this move to the portable iPhone platform is the small screen of the iPhone. This means that you must zoom right in and it is still difficult to click on the correct Tree or Crop that you want to harvest. With this aside (or perhaps you have small fingers and as so this is not a problem!) FarmVille for the iPhone and iPod Touch retains the same art style that players are familiar with from Facebook which has transferred well onto the iPhone. While the graphics are nowhere near to be utilising the true capabilities of the iPhone as in games such as Infinity Blade, the style of FarmVille works well with the cartoony designs and the consistency means that players on Facebook will instantly pick up the game with no problems.
In Conclusion (4 out of 5)
FarmVille for the iPhone and iPod Touch is a well made port of the game over from Facebook, and with its low barrier of entry players of all skill levels will find themselves able to pick up and play the game. I'm sure many players will continue to become addicted to improving their farm and making sure that their crops are harvested on time!
I have given this game an overall rating of 4/5. When more patches are rolled out to fix the few remaining bugs then I am certain this will become a 5/5 game for the iPhone and iPod Touch.