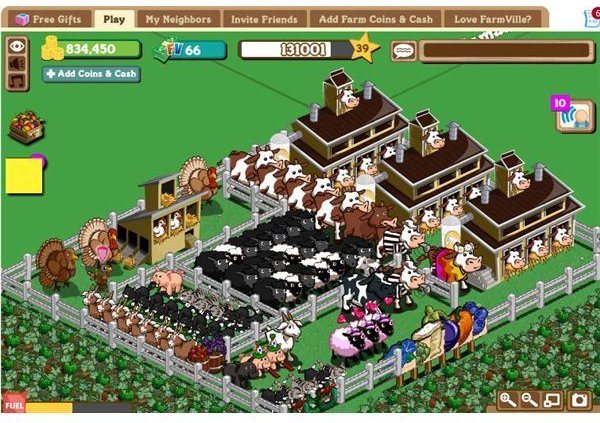 What is Farmville?
Farmville is a simulation game by Zynga that is primarily played on the social networking website Facebook. It is also available as an application on the Apple iPhone, iPod Touch and iPad. According to their statistics, there are over 61.6 million active users of Farmville all over the world spanning all ages.
It is a free web-based game that also offers "extras" that are purchasable through Zynga in exchange of real money. It is not needed to play the game though, it only enhances play by offering different buildings, animals, crops and other things to speed up playing time.
Farmville allows players to create a farm. They can then add neighbors (Facebook friends) to send each other Farmville gifts, help with tasks, fertilize crops and much more.
Players earn experience points by plowing their fields, harvesting crops, fertilizing their neighbor's crops, earning it out of mystery boxes and completing tasks. Players earn Farmville gold by harvesting their crops, selling items at their market, mystery boxes, harvesting form trees and from their animals. Some animals such as horses, cows, chickens and baby animals can be placed in a building (either bought or built with the help of friends) to collect money from at once.
Farmville System Requirements
Farmville system requirements are not very high as it is mainly a browser based game. All you need to play is a computer with either internet explorer or FireFox and an internet connection. If you want to play on your Apple iPhone, iPod Touch or iPad, you will also need an internet connection.
You do need a Facebook account in order to make a Farmville account. Facebook is also free to join. After creating account, add your friends and family and then once starting Farmville, send them neighbor requests to help each other out in Farmville.
Farmville graphics are not very advanced and does not require an expensive computer in order to play. The newer and fast computer that you have (as well as a high speed internet connection) will make it run faster and smoother, but even a computer that is older can still play it.
Adobe Flash is also needed in order to play Farmville. Flash is a cross platform browser application that allows you to play Farmville and other applications that utilize it. Javascript also needs to be enabled in order to play Farmville.
Farmville Enhancements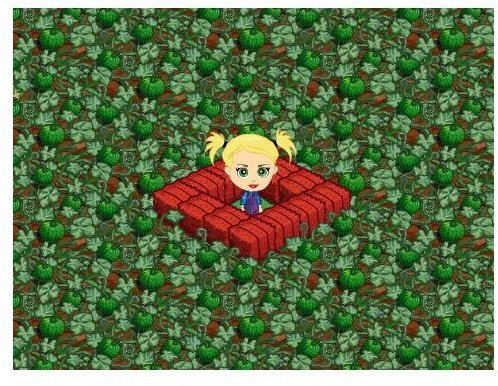 Speed and graphics of Farmville is often something players want to increase. As of right now, there is a Farmville Graphics setting which can enhance graphics or lower your graphics to make it speed up, whichever your prefer. This setting can be adjusted in the upper left hand corner of the screen when playing Farmville. The icon looks like an eye. Simply click on it to turn it off or on. Adjust it to which setting makes the game run or look better to you.
Changing your internet browser could also help enhance performance issues. If you regularly use FireFox, try Internet Explorer, if you usually use Internet Explorer, try FireFox, etc.