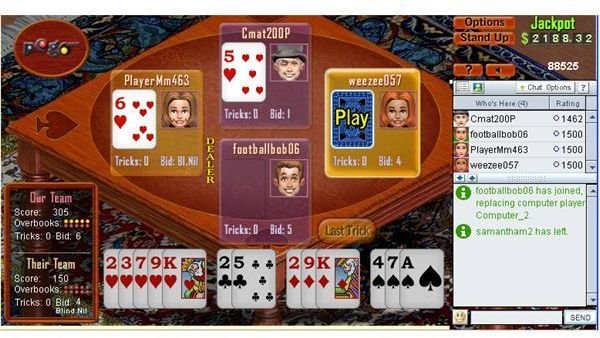 Best Games at Pogo.com
Pogo.com offers some of the best free online games you can find on the internet. A wide range of categories of games available include; Puzzle games, Word games, Card games, Board games, Freebie casinos, Arcade, Sports and many more. Each category of these games has several interesting and fun games for people of different interests and ages.
Puzzle Games
One of the best puzzle games you can find on pogo.com is Jigsaw Treasure Hunter, which comes with 1000 free puzzles, and each jigsaw puzzle features several amazing destinations from around the world. One can play this type of jigsaw puzzle game in two modes.The adventure mode (which is the beginners mode), and the second way is to earn tokens after you have mastered the jigsaw puzzle game. You can help yourself with a number of tools in this game which include; hint, preview, magnet, and piece-finder, and you can chat with other players while playing this game. This is a fun and challenging game that can keep you busy and having fun for hours, all without sacrificing a table for weeks only to find some of the pieces are missing.
Card Games
One of the best games on pogo.com which is an old standard and great card game is Spades which pairs you up with another player in a four-player game. Here, you score points by estimating how many tricks you and your partner can take in each round to win. You have a chance to choose your opponent here and you must ensure that you practice very well before choosing an opponent. You can play against the computer as well to test your skills. If you have never played spades there is a learning curve, but after you start it is a lot of fun.
Games at pogo.com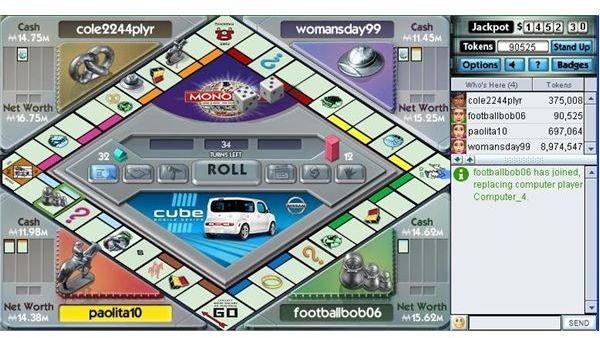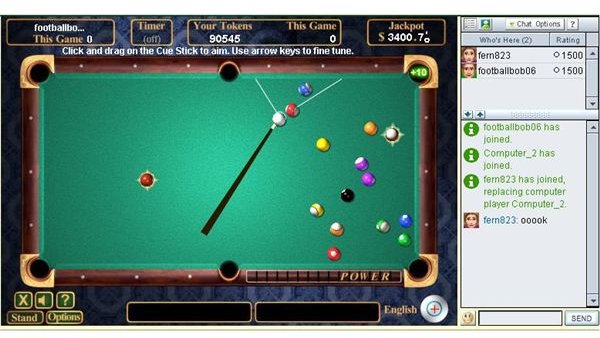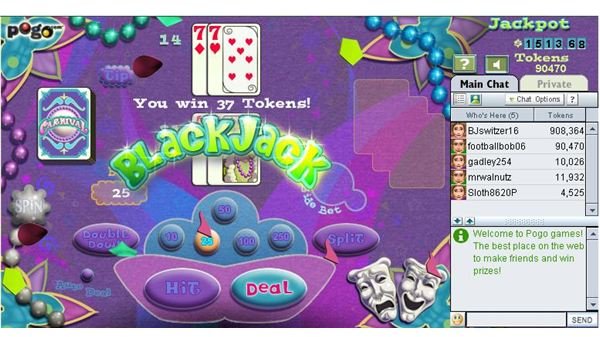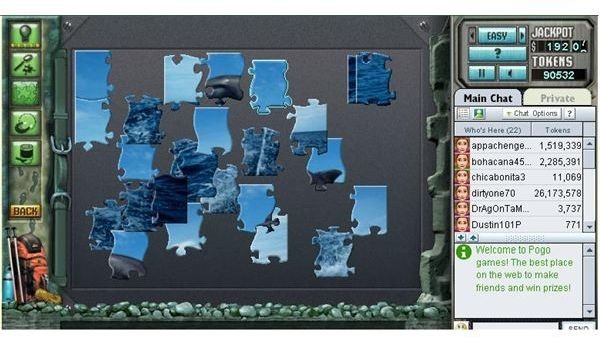 Board Games
The game of Monopoly is one of, probably the, world's best known board games you can find here and it makes you learn the incredible skills of being a real estate business tycoon (in a simplified way, of course, though the way many investors are leveraged, they may as well be rolling dice - Ed). You can play an updated version of this classic favourite game on pogo.com for free. This game makes you move through the 6 continents of the world on the board and as you move around you can buy properties worth millions of dollars and do business with other players.
With the Monopoly board game, you can trade and auction properties with other players online, let the computer fill in, and you can customize your game play by choosing from the four sets of available rules. You can also chat with other online players and make friends. Being that almost everybody has played this game before either on the PC or with friends this should be very fun!
Freebie Casino Games
Black Jack Carnival is one of the best freebie casino games you can find on pogo.com. This is a carnival-like casino game which has several features including colorful graphics and exciting casino-style game-play including betting and higher wagers. Card counting features and betting tips are available for you to get tips on how to play. You can choose one of three side bets each with different odds of winning, and the tip button give you suggestions for each hand. Blackjack is an old game but this adds some twists and graphics that really make make it one of the best games at Pogo.com.
Sports Games
The High Stakes pool game is a great sports games on pogo.com. It's a single, two, or three player pool game and you can knock around some practice balls before a real game to improve your skills. You can play head-to-head with 8-ball and 9-ball options. You also have the option to call your shots and how you break the balls is if you want to stay ahead of the other player. You also have bonus shots and you can score big tokens when you sink the bonus ball, and more tokens when you shoot the bonus ball into the bonus pocket. You can also chat with other competitors.