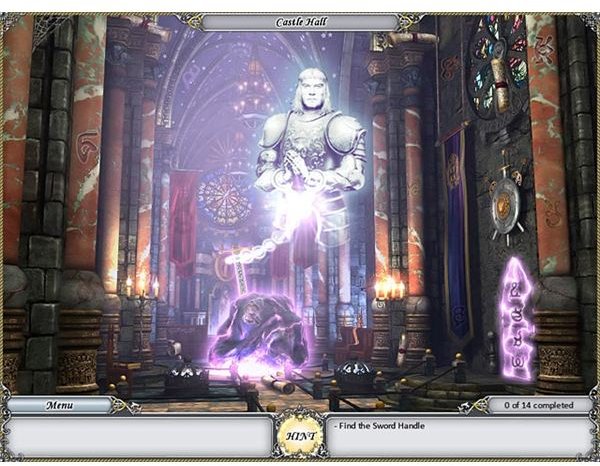 Big Fish Games
For those PC gamers out there that aren't familiar with Big Fish Games - let me start by saying, what is wrong with you? Big Fish Games offers some superb games that will give you great avenues to entertain yourself no matter what type of game you prefer. With an extensive collection of games ranging from find it to action to time management, you are sure to find something that you like. And, in today's economy, it's hard to find great games that won't break your budget - yet Big Fish offers tons of games that are super cheap.
Treasure Seekers Story Line (5 out of 5)
In Treasure Seekers, you play Nelly, a woman who is searching for her lost younger brother. You have to travel through different paintings and solve the puzzles and riddles that you'll find there to complete each painting and free a trapped spirit, girl, wizard, or other soul. You will have to seek out different objects and place them where they are needed to solve the game.
Game Play (5 out of 5)
Normally, it takes me just a short amount of time to complete find it games because, well, I love them and therefore, they are easy cheese to me. But this one actually has a story line and superb game play to it - so it took me a bit longer. You are not only doing find it puzzles in the different areas, you have to travel back and forth between different areas in the painting, gathering stuff up, and then completing puzzles and more to solve one part of the puzzle.
Each painting is different and holds it's own different puzzles and mysteries that you must solve before you can head on to the next. There are over 6 different paintings in the whole game, and each one holds three or more rooms that you'll have to search out and solve. In the end, you will find your brother, fight an evil wizard, and finally go home with the philosopher's stone.
Graphics (5 out of 5)
The graphics in the different paintings and puzzles are great. I have to admit that there were a few times I had to use the "hint" buttons as the items are just that well covered. As you can see from the screenshots below, the paintings are extremely well detailed and the artwork is really well done.
Images From Treasure Seekers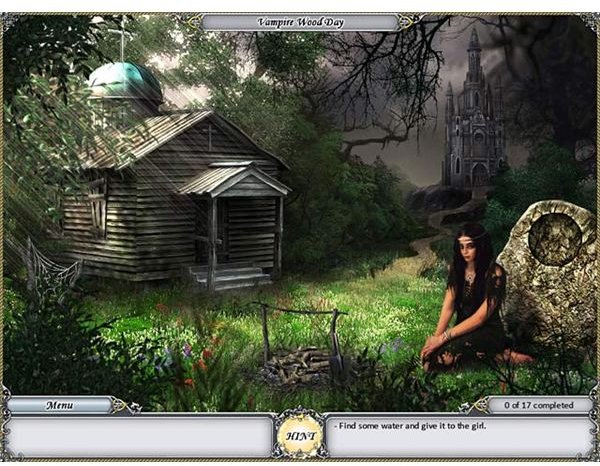 The Bad Parts (2 out of 5)
The only part of the game itself that I really didn't care for is the fact that it takes forever for it to load. And, when you are in between puzzles in a room, sometimes they can get hung up as well and take forever to load and go back and forth between the different areas. In this aspect of the game, I think more work was required so that the load times wouldn't take so long as it can get really frustrating at times.
Overall (5 out of 5)
I would recommend this one to anyone who loves a good find it game. From I Spy to different online games all over the web, this one is by far one of the most detailed that I have come across and I am completely in love with it. And, the good thing is, my kids all love it too! So, it was a great investment to purchase it for the whole family to enjoy.