Fancy Pants Adventure Game Review - Best Free PC Game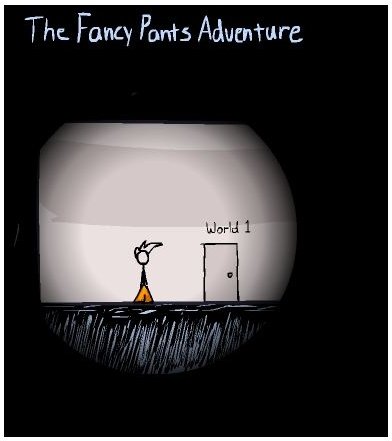 Fancy Pants Adventures
The Fancy Pants Adventure game is a free online action game inspired by the console classic Sonic the Hedgehog. In this unique tribute players have a vast and open virtual world with various platforms, loops, and hills to surge through. This unusual game is no carbon-copy of the console classic. Flash game developer Brad Borne created this game with a fun humorous twist. Players become a stick figure character wearing a pair of fancy pants. Sketched doors open unlocking a new exciting adventure.The incredible amount of detail, fluid animation, seamless controls, and cool gameplay made this flash recognized at the IGF Awards.
Gameplay (5 out of 5)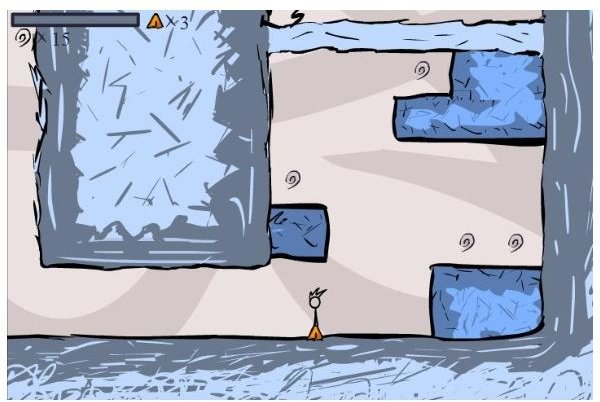 The gameplay is very cool in Fancy Pants Adventures. Although, you're playing as a stick figure this little guy is far from rigid. He's practically a trapeze artist. Players must run through icy loops, jump onto moving platforms, fly off of springboards, and propel high into the sky to land on elevated mountain tops. The main objective is to find the next level door. Circular swirls float in the air. Collecting them is similar to gathering coins. Each swirl replenish your health. Every 100 swirls earn players a bonus life. During your journey various enemies and boss characters will cross your path. Rats with slingshots, creepy spiders, black crows, and even an angry penguin are assailants. To kill them jump on their heads but be careful every missed pounce is a strike against you. Hidden passageways lead to secret doors with bonus swirls or trophies that players can collect.
Graphics & Sound (5 out of 5)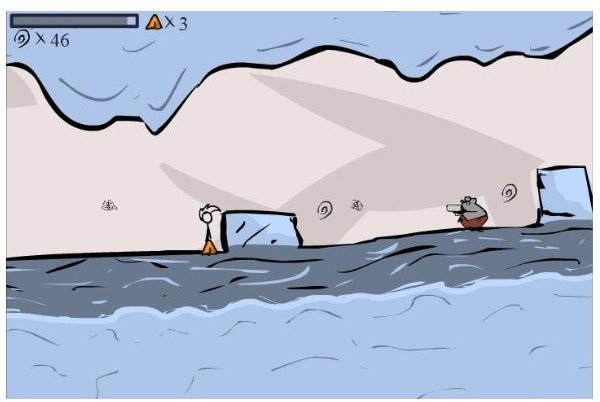 The fluid animation and detailed graphics are visually impressive. It's something you rarely see in traditional flash or other free PC games. Brad Borne did an exceptional job adding distinctive details throughout the game. When your character is standing on a moving platform, his hair blows in the appropriate direction of the wind and his hips shift in an attempt to gain balance. Every vertical spin or leap is perfected to realistic movement. The background changes as you progress in the game from bland neutral colors to bright pastels. Fancy Pants Adventures feels like you're in a beautiful painting with all of the swirls and contrasting shades. The sound effects are all nicely done. Every pounce, pop, and crack is accounted for. When your character gets hit or suffer a blow, he yelps a painful ouch. The background music is upbeat and fits perfectly into the somewhat fast paced atmosphere. Geier Arnold composed the soundtrack.
Overall Rating - Fancy Pants Adventure World 1 (5 out of 5)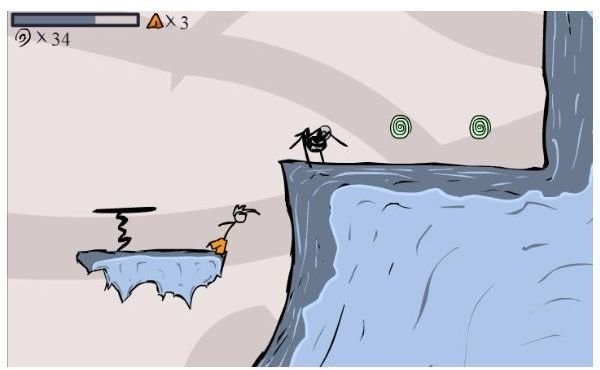 The Fancy Pants Adventure is an entertaining flash game with a significant amount of replay value. Players execute gymnast-like moves as they journey through a strange world with mystery behind every door. Fight armed rodents, insects, and a cranky penguin in a one-of-a-kind adventure. Brad Borne's Fancy Pants Games are some of the best action games to play. Although, Fancy Pants Adventure is only World 1 of the series fans can progress to the Fancy Pants World 2 Game at any time by clicking the link. This is truly one of the rare flash games that every PC gamer should play. Sonic lovers will also enjoy this fun action game.