Pogo: The World's Most Popular Online PC Games -Pogo.com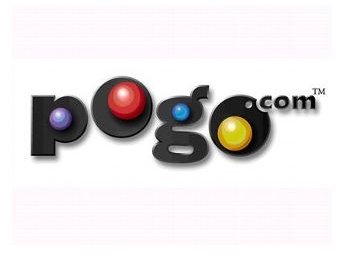 If you could play PC games online for free with the chance to win real money, would you? Of course you would, and so would hundreds of thousands of other people. There is an online gaming website called Pogo where you can do just that. You can choose from all sorts of different kinds of games to play, all of them are absolutely free, and many of them have a cash jackpot that you have a chance to win.
If you haven't heard of Pogo yet, you are in the minority. At any one time there are at least 100,000 players in the games. Not all of them are in one game, of course, but there are usually a minimum of that many players online. The games don't get bogged down though, these folks at Pogo must have the world's best servers.
Meet New and Old Friends
There are hundreds of game rooms to choose from within each game, so you can meet your friends in a game room and play against them or meet new friends, because you can chat while you play. You can even store your old and new friends' screen names and find them easily later.
Wide Selection of Games
It doesn't matter what kinds of games you like to play, Pogo has it. From card games like euchre and spades to casino slots to word games – Pogo has something, probably many games, that you will love. So how do they have so many games that you can play for free with a chance to win real money? Well, there are advertisers who pay for premium ad space that you have to look at during the 30 second intermissions of your games. The advertising money that Pogo gets pays for a lot of the prize money.
Low Optional Premium Member Fee
You can become a premium member for $5.95 per month if you like. This gets you more games to choose from and no intermissions during the games. The premium membership is called Club Pogo and you can get a free trial for 14 days before you decide if you want to pay for it. The best thing about being a Club Pogo member is that you have weekly challenges to earn badges. The badges aren't worth much more than bragging rights, but they are lots of fun to play for.
Points and Prizes
You do earn points as you play your games, whether you play for free or are a Club Pogo member. Your points can be used to buy raffle tickets to daily, weekly and monthly cash prize drawings. This is over and above the cash you can win on the games. But the games have the bigger prizes, up to $4,999. Don't expect to win the jackpots, though. Most people have been playing for years and years and have never won a dime. But the possibility is still there and it adds to the fun.
If you are one of the two or three people who haven't been to Pogo yet, give them a try, but be careful, it's highly addictive! If you are already a member but haven't been there in a while, head over and check out the new games. They have been adding a lot of new games lately that are great fun. Try the free Club Pogo membership, too. You have nothing to lose, and maybe $4,999 to gain!