Bratz Dress Up Games - Best Bratz Games to Play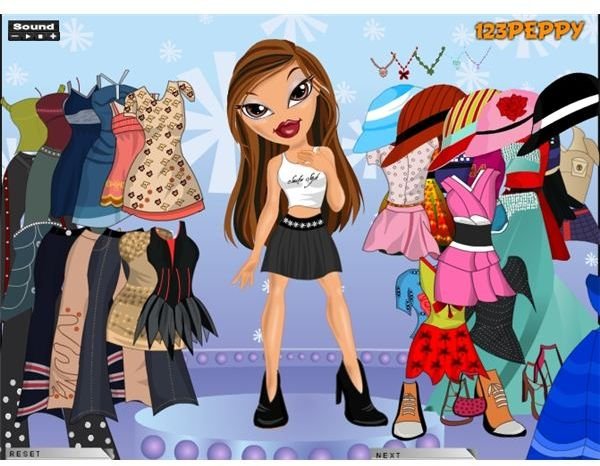 Best Bratz Games
Bratz-Games.org is one of the best places to find free Bratz dress up games online. They have a large variety of Bratz infused games. The most popular games there are Sasha or Yasmin Bratz Dress Up, Bratz Model Makeover, and the Bratz Fashion Designer Game. In the Sasha Bratz Dress Up Game players have a massive collection of clothes to choose from with several matching accessories. Players have the choice to dress up or down using an assortment of the latest fashions. Groovy Bratz inspired pop music plays in the background as players click and match their attire. Several pairs of shoes, necklaces, and hats can be added to the hip mix of dress up mania.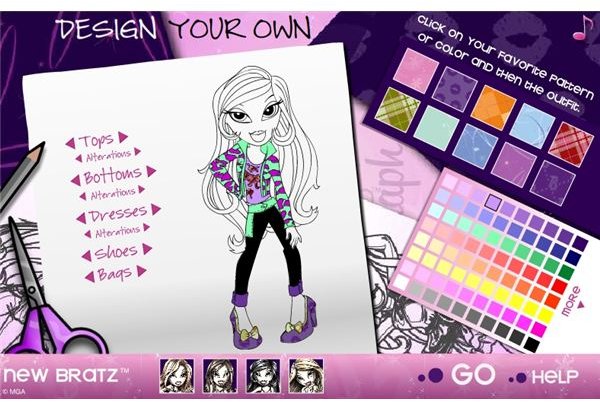 The Bratz Model Makeover Game differs from the traditional Bratz dress up games. In this version players are dressing up the girls for a fashion photo shoot. Their final look will debut on the cover of the hottest magazine so details are important. Players get to mix and match the coolest styles and become the Bratz personal stylist creating their new look. Once the Bratz doll of your choice is picture perfect select the chosen magazine cover's background and writes a headline that says it all. Players can print or email the final cover to a friend.
In Bratz Fashion Designer dress up gets serious. Players are fashion designers and the Bratz dolls are models to be molded. Bratz Yasmin, Sasha, Jade, and Cloe are available as models. Unlike other games the Bratz dolls appear as black and white sketch drawings. Players are presented with a book of bright color palettes and different patterns. They must click and design their Bratz entire look. Users get to craft a design that will launch a Bratz inspired fashion line.
Bratz Games to Play on the Computer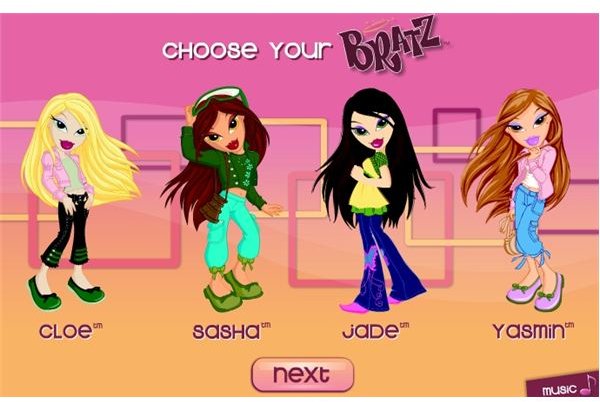 Another great place to find Bratz games to play on the computer is at Bratz Games To Play. The whole website is dedicated to providing free Bratz games online and a variety of Bratz dress up games as well. In the Bratz Makeover Game featured on the site players get to play salon. Players must wash, dry, and style hair. Options to change makeup, hair, and nails are also available. There is an assortment of Bratz games on this site including the popular series of Bratz Babyz, Bratz Babyz Ponyz, and the fabulous Bratz Room Makeover for girls to enjoy.
Bratz Dress Up Games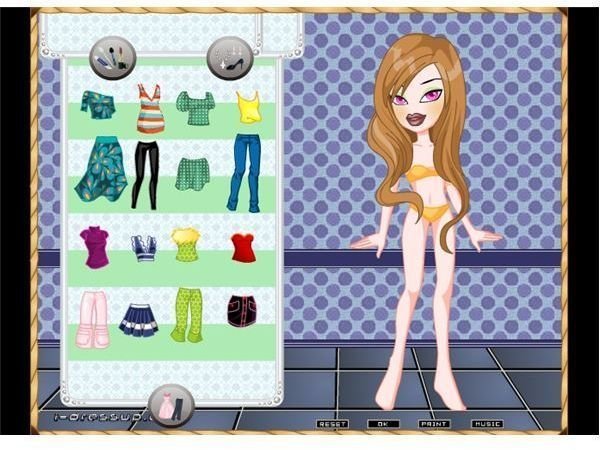 At DailyDressUpGames.com they feature a variety of Bratz dress up games as well. One of their most popular games is Bratz Dress Up. Players can choose from any of the Bratz dolls as a model. The customization is what makes this game unique. Players can customize eye color, lipstick, hair styles, and accessories. Add streaks of color to any Bratz doll's locks. Players can also select from a variety of shoes, belts, purses, hats, and earrings to complete the look. Although, the background music is mellow elevator music it doesn't inhibit the fun. After players have customized their Bratz they have the option to print out their masterpiece to show to friends.