Top Hair Makeover Games - Virtual Hair Styling & Fun for Everyone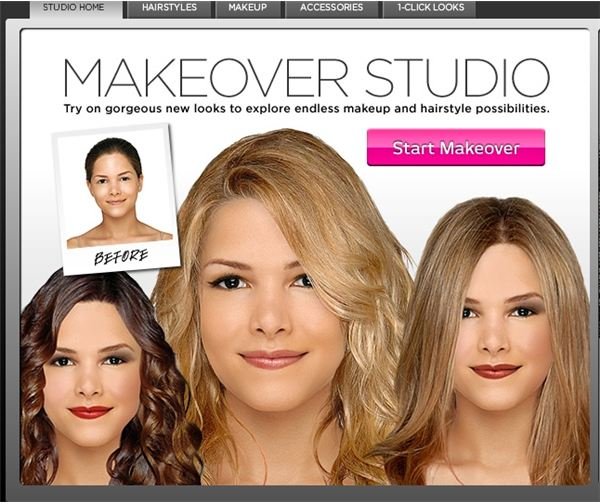 Hair Makeover Games
When it comes to makeover games hair is everything. Without the proper hairstyle a makeover is incomplete. A new hairdo can instantly alter an individual's entire look making a glamorous or trendy statement about their personality. Hair makeover games lets users add celebrity hair styles and add effects using virtual hair styling tools. There are different versions of hair makeover games that girls and women can play. Although, similar they can vary in options and photo enhancement abilities. Hair makeover games are always entertaining and fun. They are also an excellent way to test out a new look before going to the salon.
The Makeover Studio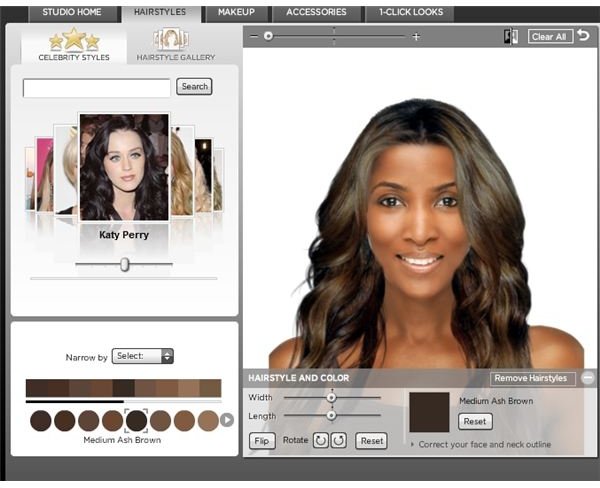 Dailymakeover.com is a site dedicated to hair styles and makeup tips. They also host one of the top hair makeover games sponsored by Cover Girl. An estimated 20,000 women use this virtual hair styling tool for fun and hair style ideas. Access to all the features requires becoming a member which is free. After signing up users enter the Makeover Studio where they can select a model photo or upload their own. The Makeover Studio has a large database of celebrities including younger stars like Katie Cassidy, Ashley Tisdale, and Blake Lively. Teens and women of all ages can find the hottest hair styles for their specific face shape using the Makeover Studio. Like traditional virtual hair makeover games users have multiple options. They can select from a celebrity photo or the hairstyle gallery that displays a sketched hairdo. Makeup and accessories can also be added.
Makeover-o-Matic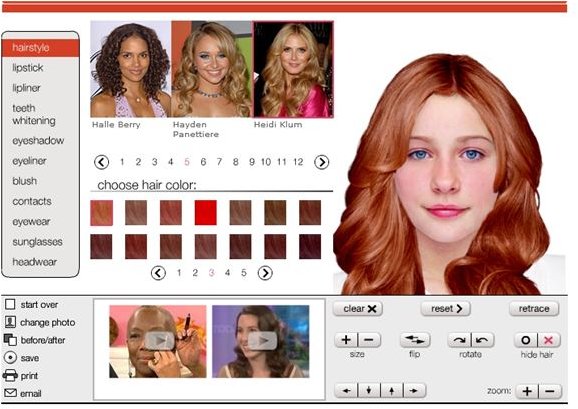 The Makeover-o-Matic at Beauty.ivillage.com goes beyond the standard virtual hair makeover games available online. There is no membership required to play. Users can quickly upload their photo or pick a model to start the virtual makeover. Ladies can browse through an assortment of celebrity photos showcasing the season's latest looks. After selecting the desired hair style an option to change hair color and length appears. The Makeover-o-Matic gives users different methods to customize a particular celebrity hairdo to fit their personal taste. A cool sunglasses and headwear accessory feature makes this game different from other hair makeover games. When the makeover is finished it can be saved, printed, and emailed. The Makeover-o-Matic also has a nice before/after screenshot feature.
Instant Hair Makeover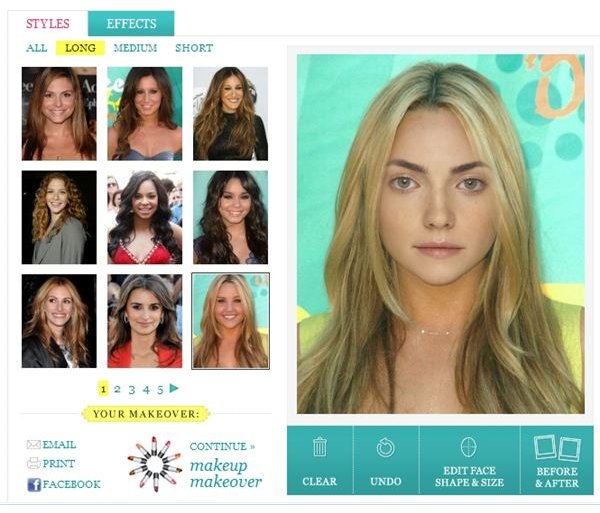 Realbeauty.com has a free virtual hair styling game called Instant Hair Makeover. In Instant Hair Makeover users have a large collection of celebrities of all ages to select from. Women in their 20's to late 60's are available as hair examples. Unlike other virtual makeover games this game actually blends your own personal picture or model's photo with the celebrity of your choice. This gives the user a complete makeover with infused celebrity facial features as well. For example if you click on Jennifer Aniston's photo your picture will generate her locks along with Aniston's distinct face shape. Options at the bottom of the screen allow users to adjust the photo merge and add highlights to hair color. In the Instant Hair Makeover game there is a continue makeover button. This button adds the options to add makeup, perform a facelift, and alter smile. After the makeover is complete users can email, print, or post their finished photo on Facebook for friends to see.