The Treasures of Montezuma 2 - Match 3 Games Have Met Their Match With This Free Puzzle Games Treat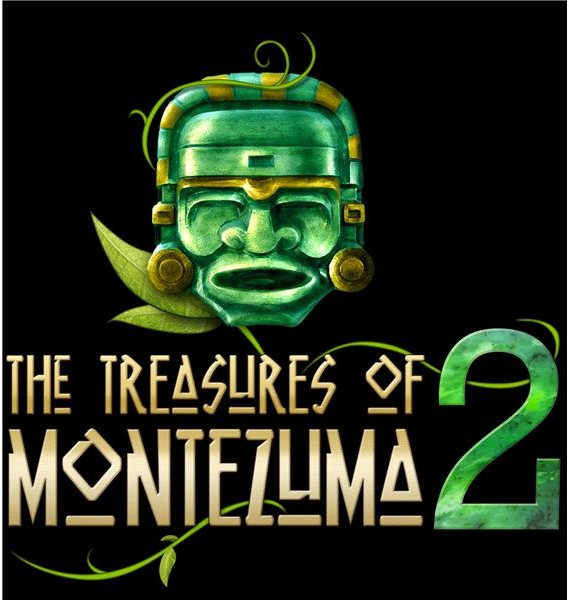 Match 3 Games ARE Addicting
You know it, I know it, and game developers know it. While some do a better job than others at snagging the true meaning to a really addictive match 3 game, Alawar Games did not miss the mark with The Treasures of Montezuma 2. Here is your in-depth look at this great match 3 game and why you need to go download it now.
Story Line (4 out of 5)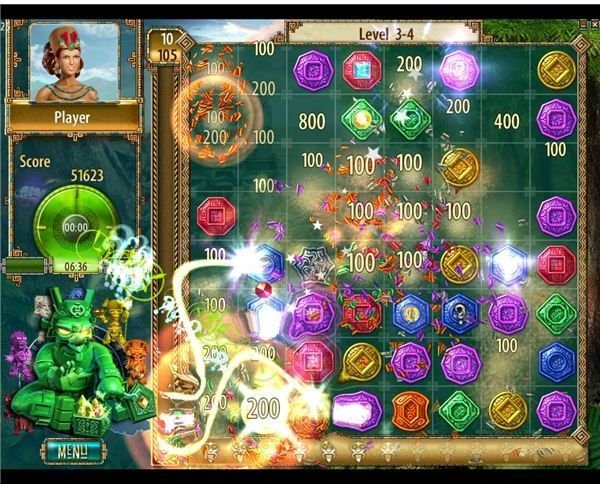 While there isn't that much of an in-depth story line in the Treasures of Montezuma 2, you basically play as either a girl or guy character that has to make it through different levels and buy great items with the gold that you earn. Really the story line of this match 3 game lies in the jungle surroundings, the ancient ruins, the Aztec themes, and the rest of the ambience as you try to rebuild the ancient capital of the Aztecs.
Game Play in the Treasures of Montezuma 2 (5 out of 5)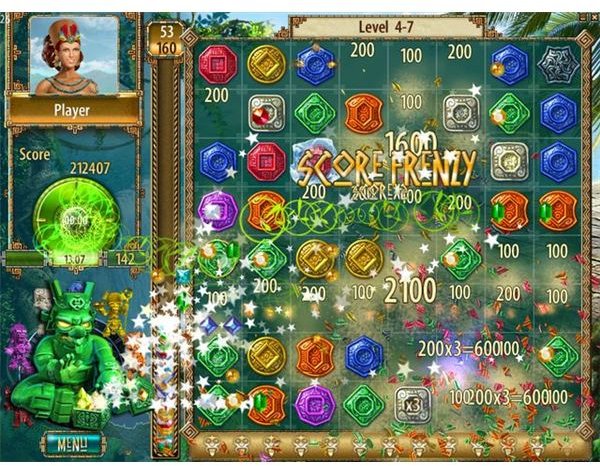 This is where the game really shines, as the Treasures of Montezuma 2 is not just your ordinary match 3 game. What I love the most about the game play in this puzzle game is that the jewels you have to collect are inside some of the different building pieces that you have to match. Once you match at least 3 of these pieces, then you get the jewel from inside that particular piece. You have to collect a specific number of jewels to complete the level.
Once you finish a level, you can then use the gold that you have earned in this puzzle game to buy different power buffs, totems, and more to help you through the next levels. There is also a little bar at the bottom of your game that will fill up as you go, and the faster that you go, the more it fills up until you get a sweet bonus. There is so much to do in the Treasures of Montezuma 2 that you won't get bored with this puzzle game very quickly, and you'll be just like me, finding yourself addicted to it and end up playing for an hour instead of just a few minutes!
Replay Value (5 out of 5)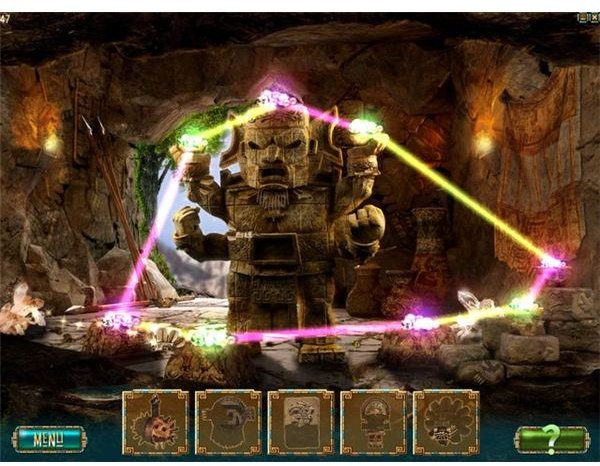 You also don't have to worry about running out of puzzle games in the Treasures of Montezuma 2 any time soon. There are 120 adventure mode levels in the game, which means it will take you a while to beat them all. Once you do, you then unlock the match 3 games' endless mode, where you can play until your fingers finally give out. Also, to make things even more interesting, there are three different difficulties that you can play in, easy, medium, and hard. So, you can easily play for hours on end until you really just can't match any more.
Graphics (5 out of 5)
Alawar Games did an absolutely superb job here. I love the Aztec designs, the ruins, the pieces in the match 3 games, the totems - everything. All of the details are great, and not too cartoonish. The colors are perfect, they fit in with the jungle and Aztec themes extremely well - instead of being too dark or too outlandishly bright. You'll easily find that the graphics all flow together very well, and I found no glitches or problems at all while I've been playing.
Screenshots From The Treasures of Montezuma 2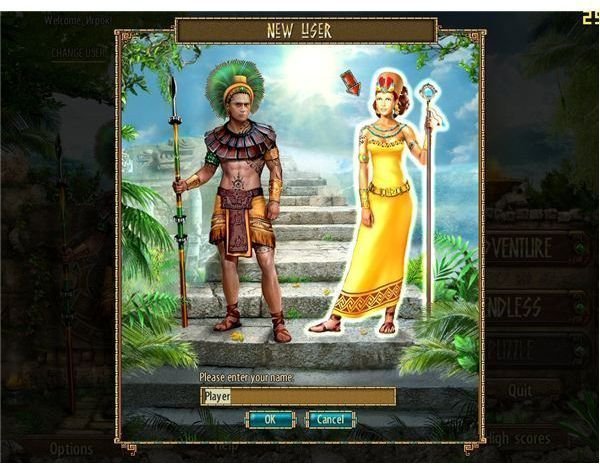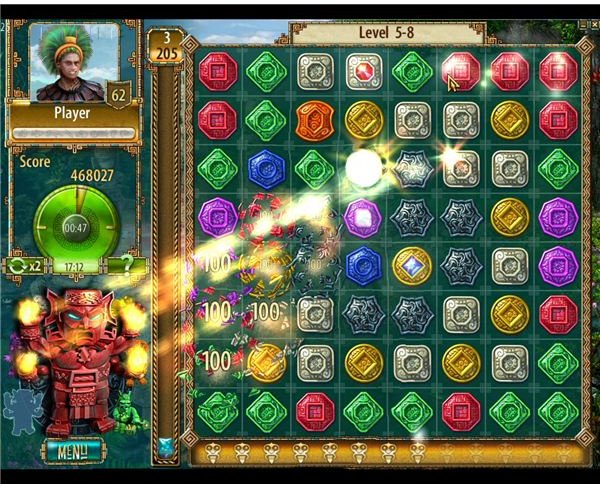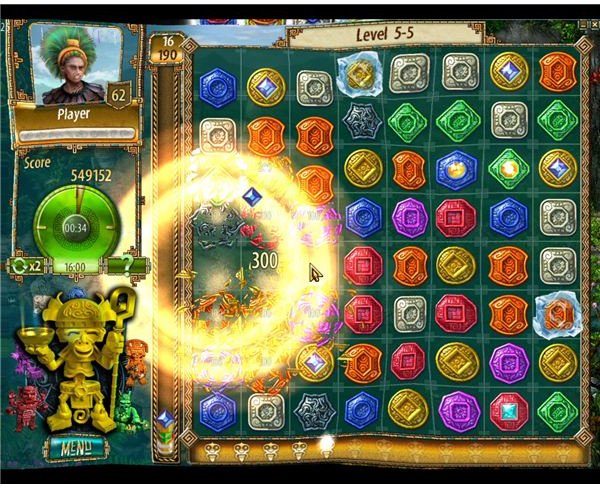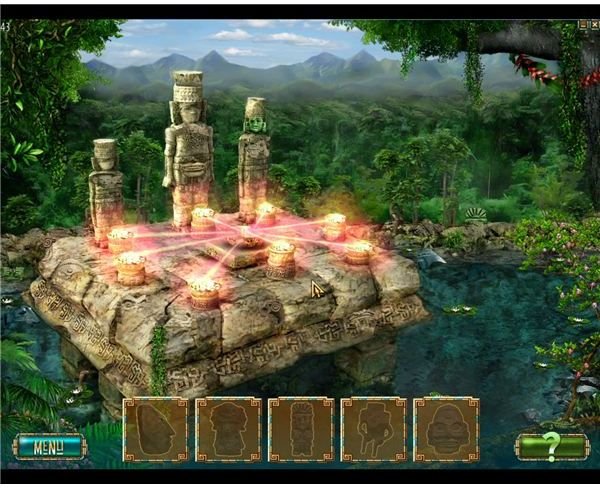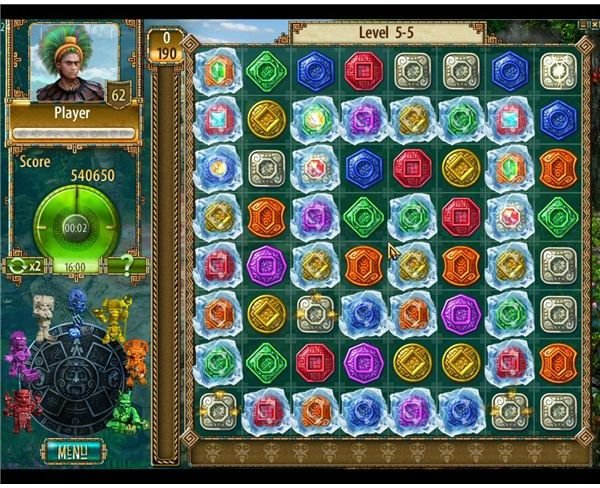 Overall Impression (5 out of 5)
If you're in the mood for something different in the way of match 3 games, the Treasures of Montezuma 2 is it. You can even try out this puzzle game free for a while to decide if you like it or not - but I can almost guarantee that you will. Any puzzle game lover will instantly be addicted to this great little match 3 game from Alawar Games and they deserve some super props for all of the effort that is obvious in this newest casual game.