How To Set Up Your Xbox 360 For Your Child's Video Games Using ESRB Ratings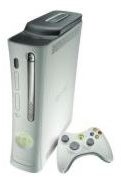 Xbox 360 Family Settings
Your Xbox 360 comes equipped with family settings that will help you set up the right permissions so that the younger members of your family won't get into the wrong video games without you knowing about it. When you are ready to set up your Xbox 360, there are some basics that you should know so you can set everything up right and keep everyone happy. Let's go through the settings and how to use them:
What Are Family Settings?
The Family Settings on your Xbox 360 will help you to ensure that the younger gamers in your household are not playing any video games that show them scenes that they might not be ready for. These settings can also help to keep them safe when they are playing online and restrict their access to specific areas and content that you don't want them to see. These settings are protected by a password that you set and gives you the power to control different areas of video games and DVD movies.
Turning On Family Settings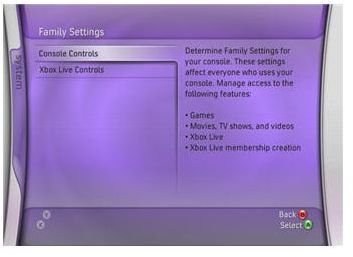 To set up your Xbox 360 with a password, you want to start off by checking the ESRB Ratings for video games and see where your family falls. Pick out the ratings that you want to allow your children to play, and those you don't.
Then, turn on your console and go to the System area of the Xbox Dashboard and select "Family Settings" from the menu. Then, pick "Console Controls".
In the Console Controls menu, you will be able to do a lot of different things. The first tab is for the game ratings and you will be able to select which ones you want your children to be able to play and which are not allowed.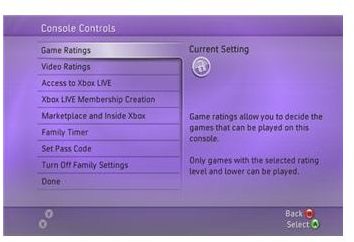 You will also be able to select the video ratings on the next tab, which will allow you to choose the different ratings on DVD movies that your children can play on the Xbox 360 to keep them from watching movies that they don't need to see.
From there, you can choose if you want them to use the Xbox Live features or not, create a membership on the Xbox Live, buy Xbox 360 games on the Xbox Live area, set up a game timer, set your password, and turn the family settings on and off.
Once you have everything set the way that you want, you can easily go in and change them when needed or when you want to play!
Online Safety Tips
Of course, you should always go over any online safety tips with your kids before you allow them the freedom to play on the Xbox Live. If you aren't sure what to discuss with them or if they should even be online, you can check out Microsoft and the American Academy of Pediatritians's lists of online safety tips for different age groups.