The Top 10 Best Indie Games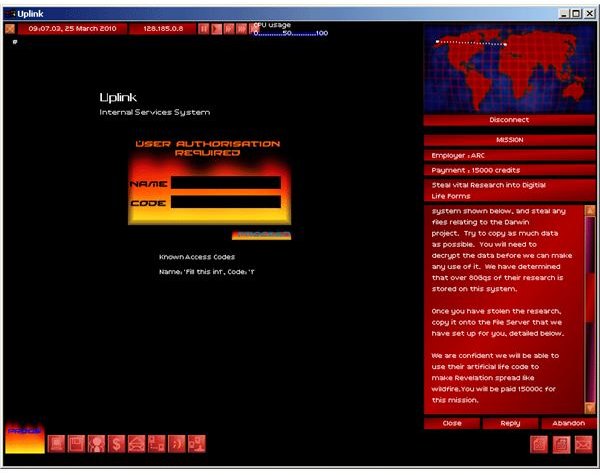 The Best Indie Video Games
With a unique story, odd artwork and engaging gameplay, the best indie games stand apart from the mainstream. Gamers, bored from the hack-and-slash or shooter games always look for something different. Indie video games provide the right dose to cure the hangover of boring mindless shooting games. Here are some of the finest independent video game titles that will leave you completely spellbound:
10. Uplink
In 1985, Activision released a game called Hacker for the Amiga, Commodore 64, MS-DOS and AX Spectrum platforms. The game revolved around computer hacking and computer security – terms which were in the limelight after the release of the movie WarGames. The game allowed players to break into virtual secure computer systems and achieved instant success and soon a sequel called Doomsday Papers was released in the following year.
Uplink is the next best hacking simulation game after Hacker, with more variations, tools and gadgets. Developed by Introversion Software, the game lets you access personal files, documents and hack computer systems. It is a hacking simulation game set in a futuristic world and the entire plot will remind you of Swordfish and Sneakers. Uplink is one of the few best indie games with a theme that's completely different from usual platformers and action games.
9. Grid Wars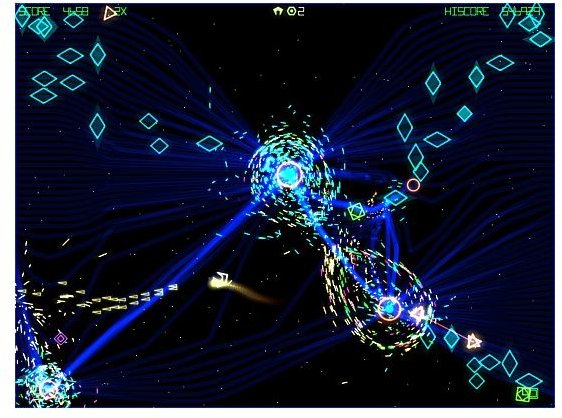 The game is similar to Geometry Wars, but with a unique on-screen grid and a variety of vector enemies. Grid Wars is simple, addictive, purely psychedelic, and that's why it will remind you of Geometry Wars. The controls are easy and the graphics truly vibrant. Players have to stay alive in Grid Wars, but with the increasing number of vector enemies, survival can be quite tricky. Developed by Marco Incitti, the game got involved in a controversy with the Geometry Wars developer Bizarre Creations and was pulled down, but many gamers still love this game, probably because of the difficulty curve.
8. Puzzle Bots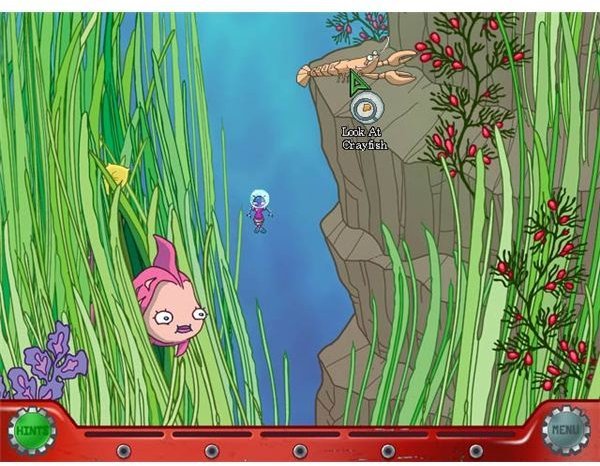 An adventure game of tiny proportions – yes tiny because it has 5 tiny, cute robots to help you solve logical puzzles. Puzzle Bots is a humorous point-and-click adventure game with nice cartoony visuals and brain-tickling puzzles. Developed by Wadjet Eye, Puzzle Bots is quite unique from other indie video games and requires your robots' teamwork to do certain tasks. There's a Flamethrower-bot to burn anything, an Ultrabot to push things and a Shrimp-bot that can swim! With cutesy visuals, Puzzle Bots is a nice lighthearted game.
7. Machinarium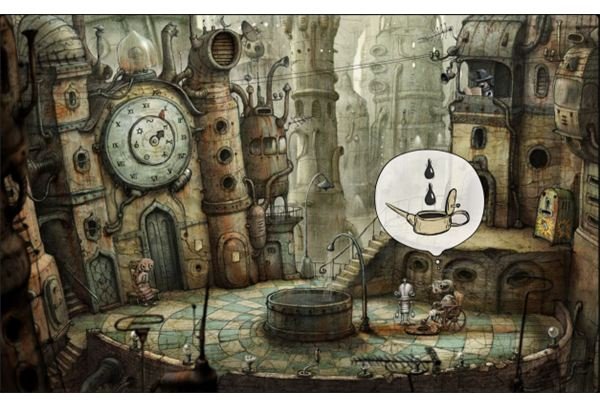 Another indie game with a "robot" theme, Machinarium is a good adventure title with challenging puzzles and superb artwork. Designed and developed by Amanita Design, Machinarium was voted as one of the best indie games in 2009. The game's uniqueness lies in its breathtaking art style and varied soundtrack. This point-and-click adventure game has some very interesting puzzles that require logic. Sometimes the solutions are very simple, but the puzzle design is so intricate that it becomes difficult to ascertain that the solution will be so easy. Machinarium also has plenty of mini-games besides main puzzles to keep boredom at bay. Just a few minutes of gameplay will make you fall in love with the robot world.
6. Audiosurf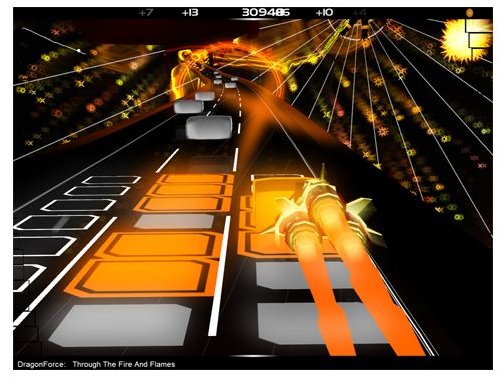 Ride high on the rhythm road! No this isn't any country song, but a short description of Audiosurf – A rhythm game that transforms your chosen music into a rhythmic highway. You have a futuristic airborne vehicle that rides down the highway collecting colored blocks and if it collects three or more blocks of the same color, you score points.
Developed by Invisible Handlebar, Audiosurf has unique neon-like visuals, which can be too bright for some, including epileptic patients. But, the addictiveness of the game is what makes its stand apart from others. You won't get tired listening to your favorite tracks and driving your vehicle to collect points. This Audiosurf Review explains why the game is one of the best indie video games of the decade.
5. Downfall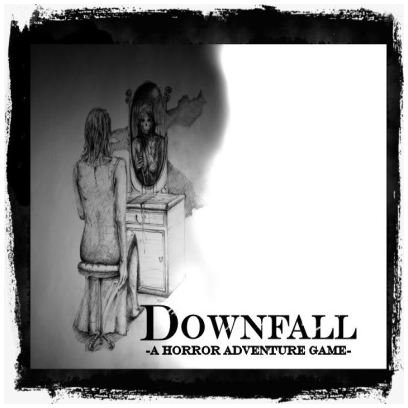 Mainstream horror adventure games might have scared you with gory 3D visuals, but not like Downfall. The game's simple hand-drawn art will give you the chills more than any other horror adventure game. The hand-drawn graphic scenes and gore is certainly not for the weak-hearted!
The game begins in a rundown hotel where a couple decides to stay overnight. Things start to turn weird when the husband wakes up to discover his partner missing. You will have to help him find his wife by solving inventory-based puzzles. Downfall is your typical point-and-click horror adventure game mainly created for grownups. It has very disturbing visuals, violence and multiple endings – each leaving you surprised and shocked!
4. Max and the Magic Marker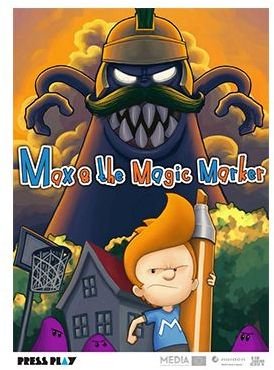 Combining a fairy tale-like story with excellent puzzle elements, Max and the Magic Marker is a kid's delight. The game's USP is its in-game miracle marker, which has the ability to bring life any object drawn in mid-air. Use the marker to overcome obstacles, solve puzzles or just scribble to quench your thirst for art. Developed by Press Play, Max and the Magic Marker can keep you busy for hours drawing, scribbling and solving intricate puzzles.
3. Ikachan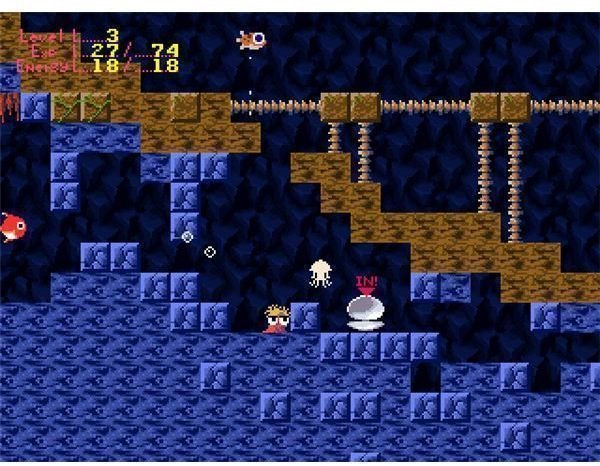 With graphics that remind you of old school retro NES games, excellent story and simple controls, Ikachan is one of the best indie games of the decade. Crafted by Daisuke Amaya, this platform game revolves around a small squid who finds himself lost in a deep underwater cave. You will have to help him solve the mysteries of the cave and fight with strange marine animals, including a huge fish named Ironhead.
The game is a nice combination of exploration and platforming elements. You can fetch quests, explore the underwater cave on your own, find items, and interact with various sea creatures. The game is available free for download on the Internet and is a light-hearted game suitable for all ages.
2. Eets: Chowdown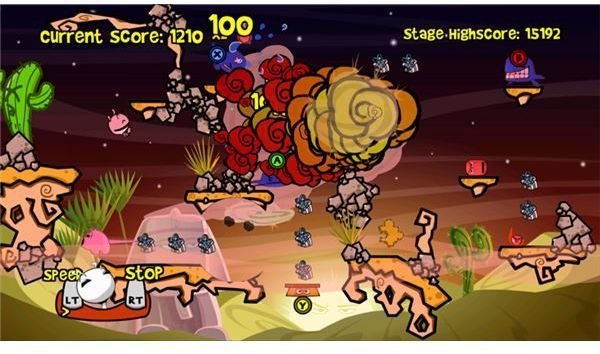 With whacky characters like Radioactive Ginseng and Vengeful Marshomechs, Eets is a visual treat with excellent 2D puzzle elements. Released for the Microsoft Windows and Xbox 360 platforms in 2007, Eets combines quirky art style and a bizarre sense of humor.
The main character Eets has some very unusual characteristics - he hates choco chips, love marshmallows and is afraid of the dark. Well, you have to use his emotional outbursts with food in order to safely guide him through over a hundred levels. The game has plenty of action and blends puzzle and platforming elements quite well. It is a must-have for those who are looking for indie video games with a unique theme and story.
1. Darwinia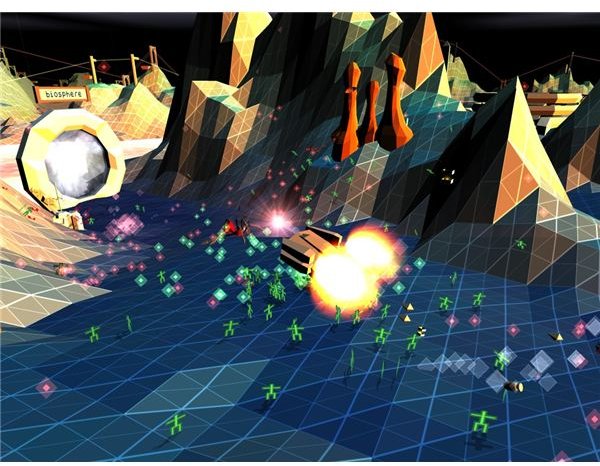 The key aspect that makes the best indie video games stand apart from mainstream titles is the innovativeness and creativity offered by its developers. Darwinia exemplifies that same level of creativity, especially with its odd art style and gameplay elements. The visuals will certainly leave you spellbound as it features 2D vector characters moving about in a fully 3D environment. For the first two or three minutes, you will forget playing and just stare in amazement, a wonderful virtual three-dimensional universe with strange 2D characters fighting for their survival.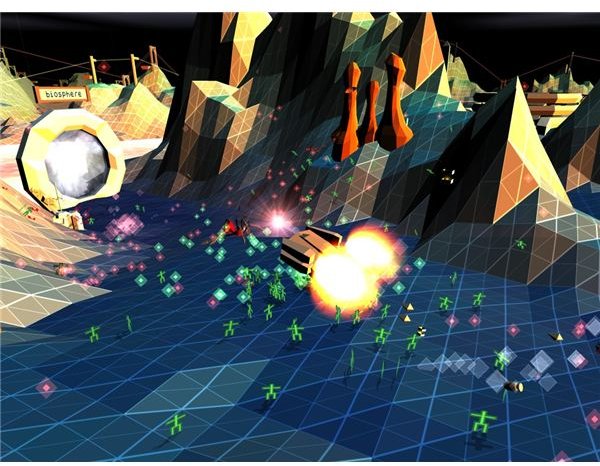 Well, the story is as interesting as the visuals. Darwinia is a small universe in itself created by Dr. Sepulveda. The virtual world is inhabited by Darwinians, green little stick figures who have made the virtual universe their home for "thousands of generations". But one day, a deadly virus breaks into the peaceful Darwinian world and now the dangers of extinction are looming over Darwinians. You will have to help them survive the virus and eliminate it before it spreads and kills all those tiny stick figures.
The game has a nice combination of puzzle-solving elements and real time strategy. You can control groups of Darwinians and launch attack on the virus and its minions. Developed by Introversion Software, developers of the Uplink game, Darwinia is a unique game you have never seen before. If new age gaming needs a definition, Darwinia will be the right example!