iPhone Game Reviews: Tap Zoo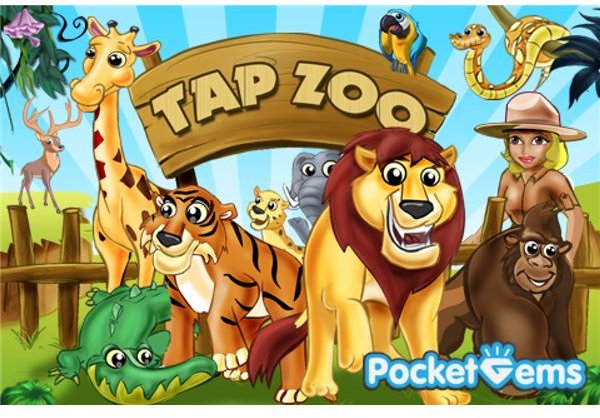 What is it?
The Tap Zoo iPhone game takes on the same principles as many other iPhone games such as Farmville and Smurf's Village, which require both time and money for you to fully enjoy playing them. The game will require you to build and transform an ordinary animal zoo into a world-class safari park.
You do this by purchasing animals, breeding these animals, buying zoo materials and necessities, hiring staff, expanding your zoo by buying lands - you get the picture? If you've played Farmville or Smurf's Village, you will have an easier time learning how this game works.
Tap Zoo iPhone Game - Gameplay (4 out of 5)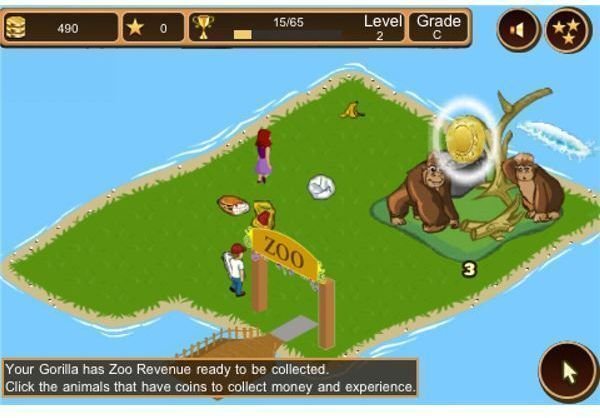 At first, you have at your disposal some stars and coins to use in purchasing the basic things you need to start an animal zoo. You can initially purchase a pair of gorillas and breed them to produce another gorilla. From your family of gorillas you will earn more coins and stars to purchase some more stuff that will let you improve your animal zoo. Collecting coins is easier, although time-consuming. Your gorilla family will earn you a few coins. However, this will not be enough to buy very good stuff. So, you will have to wait some more to earn some more coins.
Aside from the coins, you'll also be needing stars to get even greater zoo necessities. How do you earn those stars? That's where the in-game purchases come in. So, as a piece of advice, if you don't want to end up spending too much of your real money just to upgrade your animal zoo, it would be better to turn off the in-app purchases setting of your iPhone. But if you don't mind spending, well go ahead and splurge and have fun building your animal zoo into the coolest safari park you can.
Tap Zoo iPhone Game - Features (4 out of 5)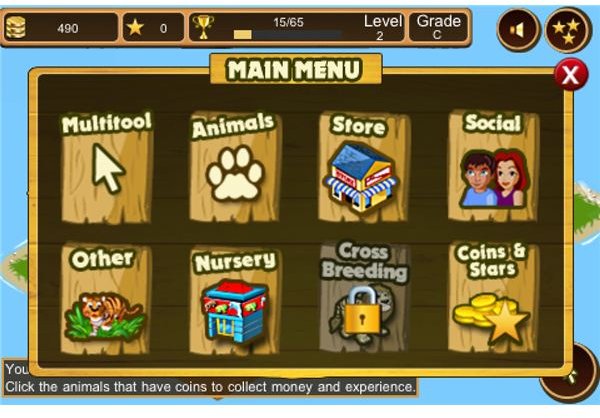 The Tap Zoo iPhone game definitely has all the nice features of a great iPhone game. You'll never run out of cool things to buy, such as cool animals, zoo decorations, plants, and everything that you will need to transform your animal zoo into the nicest looking safari park in the Tap Zoo environment. The game's interface was nicely done as well. One thing that you will really appreciate about this game is the well-designed and thought out game management system. For a game of this type, it is very important to have an easy-to-use and easy-to-understand inventory management system. We have to commend the game developers for coming up with a great interface.
Another nice feature of the game is of course - the graphics. Tap Zoo can easily pass as one of the best-looking iPhone games to grace the App Store so far.
Our Verdict (4 out of 5)
The game is free. And as soon as you've seen the first few interface elements of the game you'll wonder why this game was not priced higher. Overall, it's a pretty well-designed iPhone game - great graphics, superb gameplay, well-organized game management system and all. It will make you think – how come the game is free?
The answer of course is pretty obvious. The game developer is banking on the possibility that you'll get hooked into the game and prompt you to partake of the in-app purchase element. But is the game addictive enough? Yes, it is. It's like Farmville. If you love that game, you will certainly love the Tap Zoo iPhone game.
But will it be addictive enough to make you spend your own real money to fully enjoy the game? Find out for yourself. It didn't work for me, it might work for you though.
References
Pocket Gems, Inc.: https://pocketgems.com.
Image credit: Screenshots of Tap Zoo provided by the author.