Flight Control
Flight Control is a simple, $1 per download game for the iPhone that is amazingly addictive despite having only touch-and-drag control unlike most downloadable mobile games. The game is one of the most popular downloadable games for the iPhone, reaching over 2 million download since its release. The game is only available on the iPhone right now and can be downloaded here. It is set to be released on Java, Windows Mobile, Brew and Android this summer.
Gameplay (4 out of 5)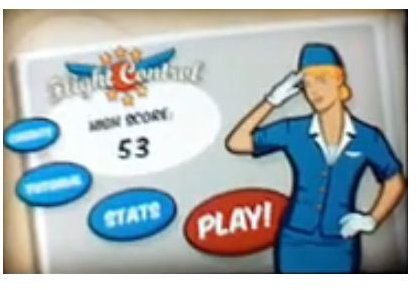 The game starts off with audio and a short menu showing options for a quick tutorial, credits, overall stats, and play the game. The concept has the user taking on the role of an air traffic controller. Three landing zones are located on each map- a small plane, a large plane, and a helicopter. As the game wears on, players have to deal with more planes arriving at faster speeds, challenging them to employ quick finger strokes and find the right strategy to avoid any mid-air collisions.
How to Score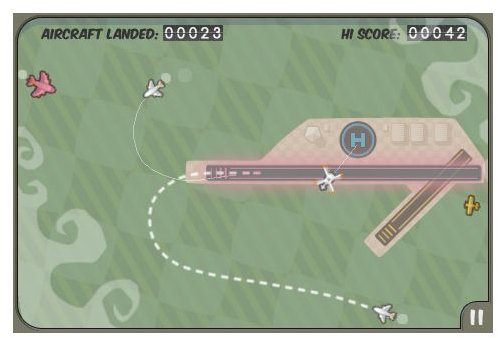 Users have to draw paths along the mobile phone touchscreen, pointing an air vehicle to their landing zone. A player gets a point for every aircraft that successfully lands. Higher points are awarded as the difficulty level increases. When two or more air vehicles collide, the game ends.
New Versions (4 out of 5)
While the original version did not have rankings or new stages, the developer, Firemint, has incorporated new stages and aircrafts in succeeding updates. In the 1.2 version, Firemint included four additional types of aircrafts plus two new stages- an aircraft carrier and a beach. The 1.3 version, on the other hand, allows for the use of Bluetooth connection allowing players to play with each other. The most recent upgrade, the 1.5 version, includes an Australian outback game which features airplanes from Australia.
Strengths (4 out of 5)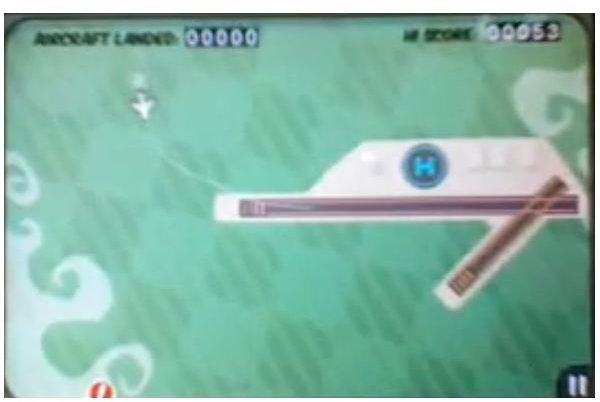 While simple, the game appeals in different ways. The simple and straightforward presentation, along with a '50s feel, has a subtle but charming appeal. The graphics, while presented in 2D, are surprisingly clean. While there is only one song, users can include tracks from their iTunes library.
The gameplay is also well-designed and easy to understand, meaning this game can be played by just about everyone- from the elderly to the youngest of kids.
Verdict (4 out of 5)
Flight Control is a great addition to any games list of any iPhone. Its cheap price for downloading makes it appealing enough for iPhone users to download, after all, who doesn't have $1 to spare? This app is also very simple and works best for short term gaming, perfect for commuters to play while waiting for a bus or the next train, for instance. The addition of new levels, aircrafts, and stages has made this game even more popular among iPhone users. And based on the number of downloads it has garnered, it is safe to say that Flight Control game is a must for any iPhone user.
For more iPhone fun downloads, check the top 10 iPhone games.