Traditional Games from the App Store for the iPod Touch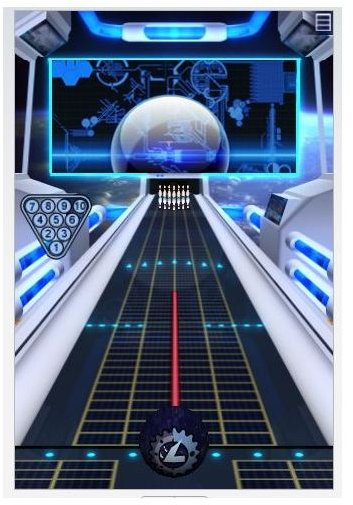 Come Out To Play
When we were kids we were told to go play outdoors - or at least not stay in the house watching TV. So we went to arcades or our friend's house to play those games we didn't have at home ourselves. Sometimes we'd rummage through Grandpa's basement and come across a game made of wood - it looked old for sure but still cool to try and make work. Today we have the App store to go to and that's where we can find classic games that beckon us back to a more simpler time - at least because there wasn't an iPod Touch to play them at the time. And for sure it's a great way to keep the tradition while letting us take the games with us wherever we want, to play them whenever we want.
Action Bowling
Who hasn't gone bowling? But now there's no sweaty shoes to put on or having to spend too much time trying to find a ball that fits our fingers. Here we get all the action (and score keeping) we want: 12 locations to choose from and 12 balls to try out, or to make our own. Of course the touch-screen handles sending the balls to the pins - flicking our finger works or using a Wii-like bowling motion, it's up to you to decide. You can even take turns with up to 4 friends. Just remember to watch your hook!
Arcade Hoops Basketball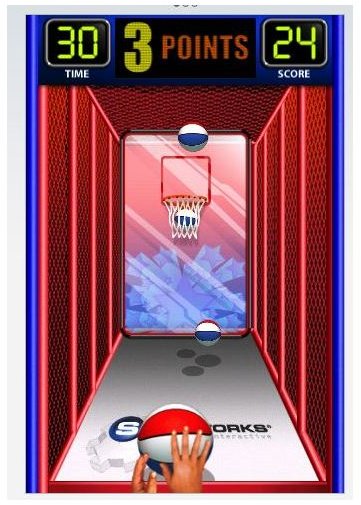 All the sound and action and lights and panic as the timer counts down and you keep trying to get those balls through the hoop to build up your score. Fingers start hurting too 'cause you're going smoking fast - try the 3 point classic mode if you think you're good enough. It's a lot of fun for less than a minute's worth of time.
Arcade Claw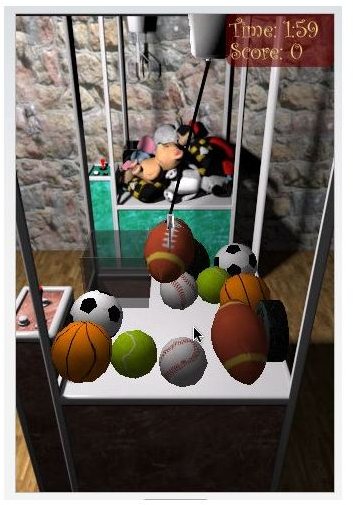 This is just as frustrating as the real thing - only at least it doesn't cost quarter after quarter. Dozens of prizes to win and compete against the world if you have the nerve and think you'll make it to the Trophy room. Different machines to choose from and different game modes to make the sounds rock as you fight against physics and the claw to snag your reward.
Wooden Labyrinth 3D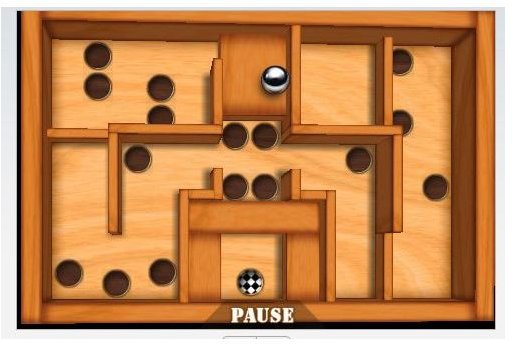 It's simple to understand, simple to play and maddening to get right. Twisting and turning your whole body seems to help, maybe. The idea is to get the ball to move across from the start to the exit without falling in a hole. Too bad ideas don't have physical shape because this is tough. Just tilt the Touch like you were holding the wooden maze and expect the results to be the same. As in another failed attempt. Don't worry - there are plenty of levels to get frustrated in, and you can even make your own when you just have to win already.
Skee-Ball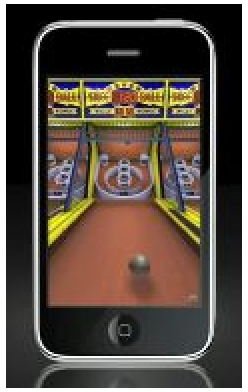 Skee-Ball may be celebrating its 100th birthday as the ubiquitous brand name, but the fun of tying to sink those balls in the holes for points translated into tickets is as fresh as ever. Finger flicking takes care of the tossing and it's good to know that the physics roll the balls like they should. And with a 3D effect to boot. Online leader boards if you care, we're more interested in those cheesy prizes we can trade in the tickets for.