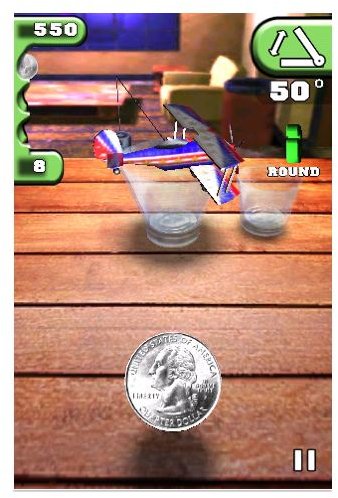 The iPhone's Free Games Market
The first place that new iPhone owners are likely to head as soon as they jump on to the App Store for the first time is the "Top Free" section. There they'll find a whole range of titles that are both free and bait-and-switch attempts. Some games are on the free list solely because they are no-charge "Lite" versions of super popular apps. This is fine, but sometimes these versions are so stripped down that it makes it difficult to surmise what kind of quality the actual full-priced title will offer.
This kind of thing might work from a marketing perspective. I mean after all, you did check out the game. But beyond that they offer little value. Apple tried to remedy this a number of months ago by allowing the ability to upgrade a free app to paid from right within the app. They named this system In-App Purchasing and it has been working quite well. However, the Top Free list is still a bit of a crapshoot if you're just downloading everything you see.
Not to worry though, we've scraped the Top Free lists and come up with five titles that are worth the time and bandwidth to check out for no cost. Some of the games on the list do have upgradeable versions available for purchase, or in-game unlocks that can be obtained for a few dollars, but rest assured that what you are getting for free is at least equal to most full games available.
Top 5 Free iPhone Games
_
iQuarters - If you read our iPhone For Beer Lovers feature you'll notice that this game looks rather familiar. While it isn't the exact same game we featured in that list, iQuarters has the benefit of being free. The game is based on a fairly realistic physics model and, aside from the pleasure of enjoying a beer while playing, it is a satisfying replacement for the real deal.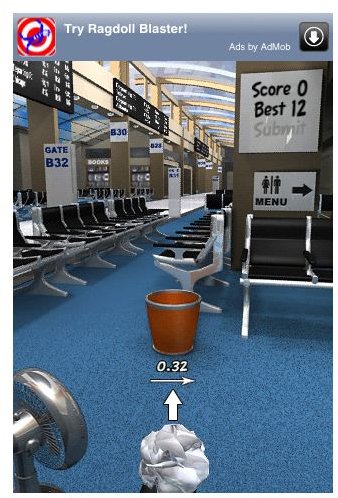 Paper Toss - P_aper Toss_ was the original everybody-has-it game for the iPhone. And while its popularity has tapered off a bit these days, it remains a fantastic time waster and one of the best pick-up-and-play titles available for the device. The premise is simple; you toss paper into a wastebasket at different distances. A fan is ever-present and will throw your shots off with different levels of power. It's easy to learn but hard to master - the perfect combination.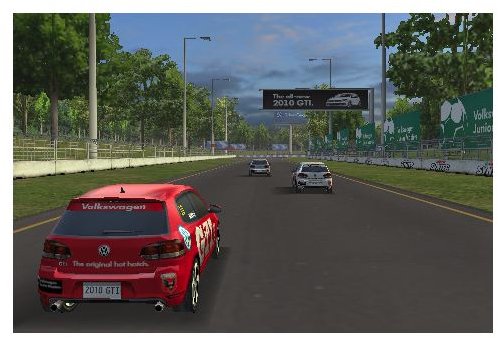 Real Racing GTI - Real Racing GTI is a stripped-down version of the full Real Racing experience featuring just the Volkswagen GTI and a few tracks. Still, this "trial" is more in depth than several of the most popular full-priced racing games out there. And with graphics that rival some PS2 games it's an easy recommendation if simply for the awe factor.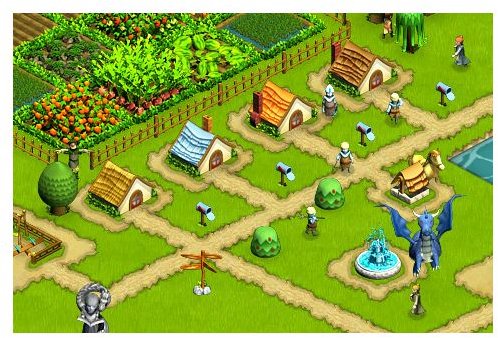 We Rule - We Rule puts you in control of an entire kingdom that you must manage and lead to prosperity. If you think it sounds like every other civilization simulation out there, you wouldn't be far off. That would be selling the game a bit short, however, as We Rule has some of the most gorgeous sprites and one of the best interfaces of any game on the device. It certainly deserves a mention as one of the best free iPhone games.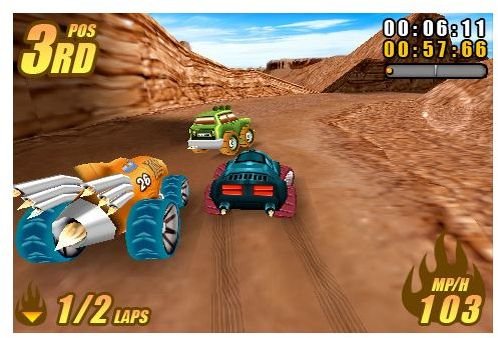 Burning Tires - Burning Tires has been around for a while. It has never reached true blockbuster status, but this pleasant racer has always held a special place in my heart. The graphics are cartoony and clean, reminiscent of Mario Kart on Nintendo 64, only a bit more detailed. Give this light-hearted racer a few laps and you'll likely fall in love, just as I have.
That's my top five free iPhone games. Got another suggestion? Post a comment.