Neopets Cheats for Lots of Neopets Points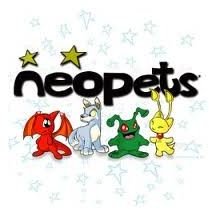 Neopets Virtual Pets
Neopets is a website were visitors can create virtual pets that live in the virtual world call Neopia. Visitors can have up to four virtual pets that they can feed, clothe and entertain with toys and other accessories. Neopoints, the website's virtual currency, and Neocash are used to purchase the items that can be used for the virtual pets. Neocash are earned in special events, but are usually purchased with real world money. Neopoints are earned by playing Neopets games, trading, participating in the virtual stock market and winning contests. However, there are other ways to get Neopoints and get more Neopets. Here are some tips about Neopets cheats for lots of Neopets and Neopets cheats for lots of Neopoints.
Neopets Cheats for Lots of Neopets
You can only have 4 Neopets at a time per account, but you can increase the number of choices you can have for your Neopets by making use of these cheats for lots of Neopets choices. There are Neopets that are regularly available for players to acquire, but there are certain Neopets that are only available on certain dates. These are called Limited Edition Neopets. Sometimes, Limited Edition Neopets are released on a random day to keep players on their toes.
Here are the dates Neopets name and corresponding released dates:
Tonus are released on Tonud Day, February 21st.
Chombys are released on Chomby Day, March 22nd.
Lutaris are released on Lutari Day, April 19th.
Cybunnys are released on Cybunny Day, April 27th.
Hissis are released on Hissi Day, May 4th. Kois are released on Koi Day, May 25th.
Kikos are released on Kiko Day, July 17th.
Grundos are released on Grundo Day, August 24th.
Poogles are released on Poogle Day, September 19th.
Jetsams are released on Jetsam Day, October 16th.
These dates may change, but usually, these are pretty much set. You're not assured to catch a limited edition Neopet on their special day because there are only a limited number of them released.
If you can't get a hold of the limited edition Neopets on their special days, there are other options to acquire them. You can use certain items like morphing potions, transmogrification potions, magical plushies, mysterious swirly potions and lab rays on your regular Neopets to turn them into certain limited edition Neopets.
Restricted Neopets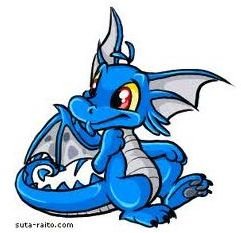 Unlike the limited edition Neopets, restricted pets can be acquired on any day of the year but it can be very difficult and expensive. The restricted Neopets are the Draik and the Krawk. To get a Draik, you can either buy a Draik egg, use a Draik transmogrification potion on your existing Neopet, or use a Draik morphing potion on your existing pet. To get a Krawk, you can either use special items like the Krawk transmogrification potion, the Krawk morphing potion and th magical Krawk plushie, or you can give your existing pet a Krawk PetPet.
Neopets Cheats for Lots of Neopoints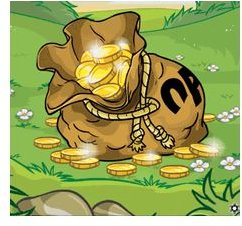 The easiest way to get Neopoints quicker from games and trophies is to set the time to 11:59pm. After doing this, wait for a minute and the game will think that it's a new day, giving you your daily free Neopoints immediately. Signing up for different offers on the website will give you easy Neopoints, but make sure you dedicate a different email for your account that you only use for Neopets because you do not want a bunch of marketing email flooding your personal or work email.
One way to make more Neopoints that require extra work is to buy cheap items, combine them, and sell them at a higher price. The more you work on this, the higher your profits become. It will take a lot of your time and patience, though. If you're too lazy to even check up on your account once a day, that could also work for you because the game gives accounts free Neopoints when Neopets get neglected.