Bring Dorothy Home In The Wizard of Oz: Beyond The Yellow Brick Road For The Nintendo DS

The Wizard of Oz
While many of the younger generation may not remember this great movie, it's probably one that they will see sooner or later. For those of us who truly loved the movie, this game seems to be a ray of classic light on the Nintendo DS. And, while it does have some downsides, the Wizard of Oz: Beyond the Yellow Brick Road offers some fun game play, cute graphics, and a feel-good time.
Story Line (4 out of 5)
You play as Dorothy, who, along with your little dog Toto, head back to Oz. Your friends are there waiting for you along the way, as is Oz who enlists you to help him rid the kingdowm of four evil witches. Your job is to help him restore the good to the kingdom and keep all of your friends happy and healthy in the process. The story line does take a bit from the movie, which is good, but also has enough to stand on it's own without going too far from what you'd expect. My only problem with it is that it seems to be a bit boring. There could be a few more twists and turns in it, but overall, the story line in the Wizard of Oz: Beyond the Yellow Brick Road is pretty good.
Game Play (3 out of 5)
The game play of the Wizard of Oz: Beyond the Yellow Brick Road is pretty basic, which was a bit disappointing to me - but it's not a deal breaker. While the normal game play of walking along does get mundane (which rpg game doesn't have walking areas that you get tired of really quickly though), the combat could have been better in my opinion.
For some reason, the rpg-styled turn-based combat only allows you to have four turns with each mob. You pick the party members that you want to use on the attack and choose the attacks that you want to use, then just watch. It's almost like Pokemon in that aspect of the battle scenes. As you go through the game, you can get a few upgrades and some magic to use, but not a lot.
Overall, you're walking around Oz, fighting mobs (some familiar and some not), with very little exploration of the actually areas beyond the yellow brick road. There are some mini-puzzles that you'll come up against, but they don't offer too much in the way of a challenge. I do feel that they could have done a lot better with the exploration, combat, and other challenging areas of the game to create a better game play experience overall.
Graphics (4 out of 5)
The graphics in Wizard of Oz: Beyond the Yellow Brick Road are endearing, yet a bit too cartoonish. They really do remind me of the Pokemon franchise, the mobs and people all have an anime feel to them, and have an overwhelming Pokemon feel. But this doesn't mean that they are bad in any way. They are really good, the colors are bright, and the detail is there. You can see from the screen shots below what I'm talking about and make up your own mind on where your ratings lie.
Screen Shots From Wizard of Oz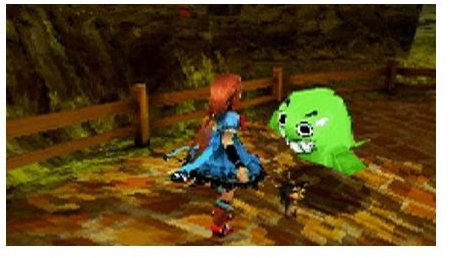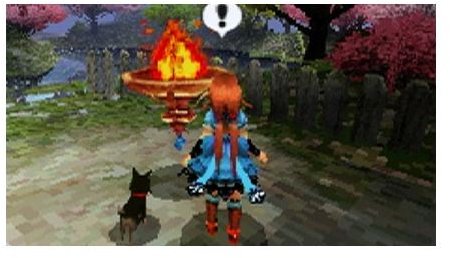 Overall Impression (4 out of 5)
Wizard of Oz: Beyond the Yellow Brick Road offers some good times in the game that any fan of the movie will love. Interaction with your favorite Wizard of Oz characters is fun, and even the fighting can be fun at times. I would recommend it to anyone that is a die hard fan of the Wizard of Oz, or to those that want a good cute game for the kids.