Action Pursuit Games Online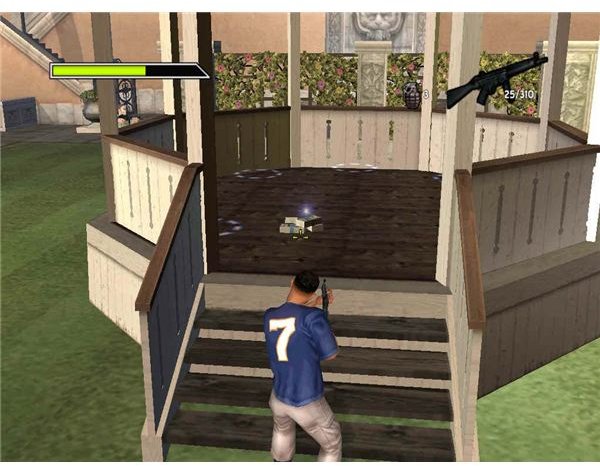 Bad Boys
Action pursuit games have never gotten more involved than this one. It's a frightening situation when your sister has been kidnapped by some terrorists who are constantly ringing your cell phone and threatening you to follow their directions so they won't have to sick your sister on their dogs. What are you going to do? Well the first thing is to use your mouse to navigate the streets looking for clues to find her. You will be guided on where to go with a yellow arrow that will show up sporadically. This is a true adventurous pursuit game, at one point you will have to jump in the van and try not to knock everyone over while you try to nab the kidnappers. To play this game click on the following link.
Image Credit: Doupe
The Adventures of the Dude
This dude has some truly unbelievable moves. You will play a warrior who is faced with trying to complete his mission across a mountainous land. He will be faced with rolling boulder rocks, muddy waters and possible ambushes along the way. Use your arrow keys to control his actions and high jumps. The signs along the journey will let you know what to do next. All you need to do is to make sure you avoid the curtains. To play this game click on the following link.
The Heist
If you like driving fast then you are going to love this out of most fast paced action pursuit games. You will be on a multiple lane highway in a large black van. Your mission? You will have to bump as many of the cop cars as possible to gain points and also make sure you collect all the coins and boxes that are floating along each lane. Make sure you don't slow down before the timer runs out. The arrow keys will get you from lane to lane while the space bar will help you speed up and in some cases slow down. Get ready to give your gas a little exercise with the Heist. To play this game click on the following link.
Ninja Quest
This ninja is not one to be messed with ! His focus is to save the princess from the samurai nabbers. He has already practiced all of his moves and he is ready for action. You will guide the ninja through the Asian lands with the arrow keys to move him left and right and the W key to attack. The first level he will carry a knife but by the second level, things get a little more serious with him having a machete. Watch out nabbers ! To play this game click on the following link.
SharkBait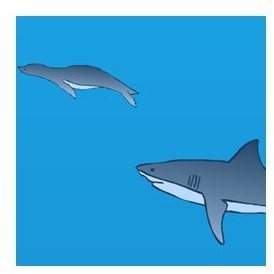 Jaws was a big fish but this shark wants to be bigger. The object of this game is for you to lead the shark through the prey filled waters eating everything in site, or at least everything he can get his jaw around. The main thing to remember with this game is the arrow keys, because that can be the first thing to confuse the average player. The up arrow keys will advance the fish across the ocean while the left and right arrow keys will turn him around and flip him clockwise. The space bar will make him gobble up anything in his path. Take a little bit of time with these controls and your shark will rule the sea ! To play this game click on the following link.
Image Credit: Gameszombie