Black History Board Games for Family Fun and Education - Fact Filled Board Games About Black Culture and History and Where to Find them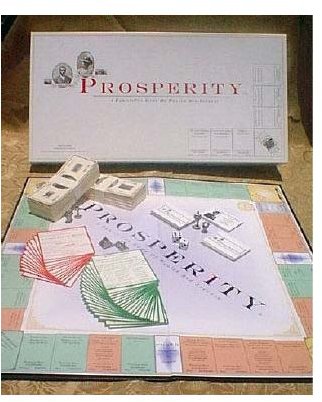 BLACK HISTORY BOARD GAMES
The following board game are filled with facts and trivia about African American history, culture, Kawanza and black universities.
Prosperity
_
Prosperity is a board game that focuses on progressive principles such as cooperative economics and win-win negotiations. It is based on the "Building Black Wealth in America" manuscript. Unlike other board games, Prosperity gives players the option to set their own goals for winning. The game has a multi-layered approach to encompass culture identity and business skill development. All properties listed on the board are named after cities with high African American populations. Its design also incorporates symbolic virtues of the African American community including Martin Luther King, Mother of Earth, family and intelligence. Buy this game through LittleAfrica.com for $50.00.
Nguzo Saba 7 Principles Board Game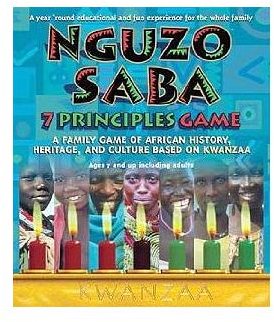 This black history board game is an educational tool where players can get a lot of information on African American heritage and culture based on Kawanzaa. The goal of the game is to be the first player to gain all 7 Principles. Find and purchase this game through Amazon.com for $25.73.
Blackboard
Blackboard is an educational board game on black history. The game is played by rolling a dice and moving around the board to land on spaces where historical questions in different categories will be asked. The game is filled with the perils of black history including slavery, the Underground Railroad and Reaganomics. Check this one out through the ItsABlackThang.com website. Price is $35.95.
In Search of Identity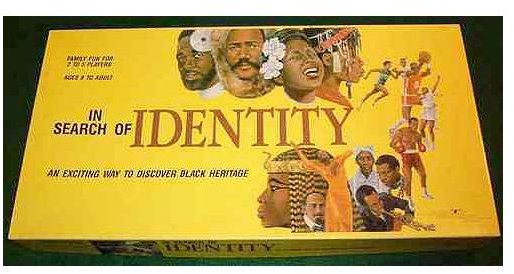 In Search of Identity is board game that focuses on testing player's knowledge of famous African American people, history and culture. The goal is to score points by correctly answering questions on these topics. This game was originally released in 1983, which makes it a collectible item. To find your own copy, your best bet is to try vintage board game websites or online auction venues like eBay.com.
Black Heritage – Trivia Game for Kids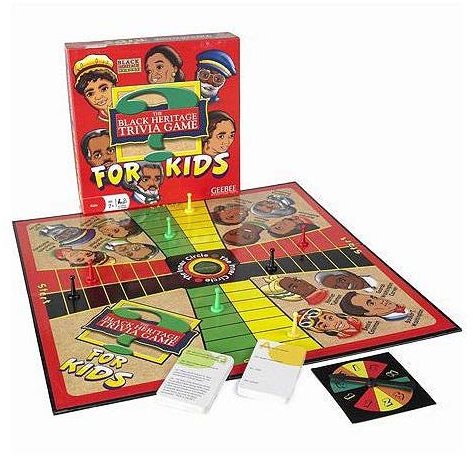 In this kid-friendly trivia board game, have fun while learning about African American history and culture. It is suitable for players aged 7 and up. Get your own copy through Amazon.com for $12.43.
FAMU-opoly
This board game is inspired by the historical and famous Florida A & M University (FAMU) in Tallahassee. The university first opened in 1887. Today it remains a premier school among black universities and colleges. Famu-oploy is a game with a FAMU theme. Those that are interested in the this famous school's history can learn some interesting facts. It can be purchased from the ItsABlackThang.com for $29.95.
Black Heritage - The Underground Railroad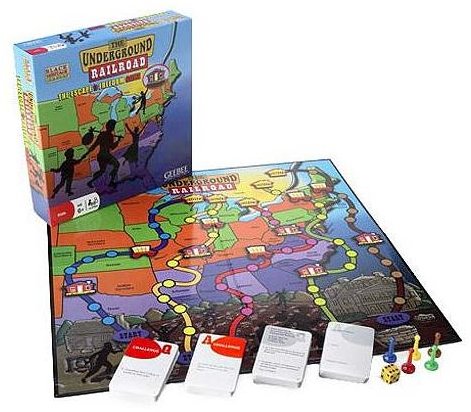 In this black history board game, you play by making a perilous journey through the Underground Railroad as a slave to freedom. This game is suitable for players 6 and up. Find and buy the [Underground Railroad at Amazon.com](https://www.amazon.com/Black-Heritage-Underground-Railroad-Game/dp/B001TEFYYI /brihub02-20) for $17.43.
Spelman-opoly
Spelman-opoly is a board game inspired by Spelman University, the historic black liberal arts university for women that is located in Atlanta, Georgia. It was founded in 1881 as a Baptist Female Seminary. In 2003 the school was named in the top 100 Liberal Arts colleges by US News and World Report. The game is a good source of information for those interested in learning about the history of this famous university. It is available from ItsABlackThang.com for $29.95.
Image Credits
Images for the Black History Board Games article were provided by the following sources:
The images for the Underground Railroad, Black Heritage- Trivia Game for Kids and Nguzo 7 Principles Board Game were from Amazon.com.
In Search of Identity game image was by Davek https://www.boardgamegeek.com/user/davek
Prosperity game board image was by https://www.littleafrica.com/