Best Trivial Pursuit Board Games for Family Fun Time

Trivial Pursuit board games test player's knowledge of topics in many categories. While some versions are designed for teens and adults, there are kid friendly versions that the whole family can enjoy. All of these games can be found on Amazon.com
Trivial Pursuit 25th Anniversary Edition
The 25th Edition is an updated version of the original classic game. A new feature offers trivia questions in easy, medium and hard levels of difficulty. The harder the question, the more spaces a player can move on the game board. Another addition to the game board allows players the opportunity to steal opponent's game wedges or move their game piece to another location. The 432 trivia questions are on a variety of topics including History, Arts & Entertainment, Sports & Leisure, Science & Nature and People & Places. This board game is suitable for players age 9 and up. The game is available on Amazon.com for $22.00.
Trivial Pursuit DVD Pop Culture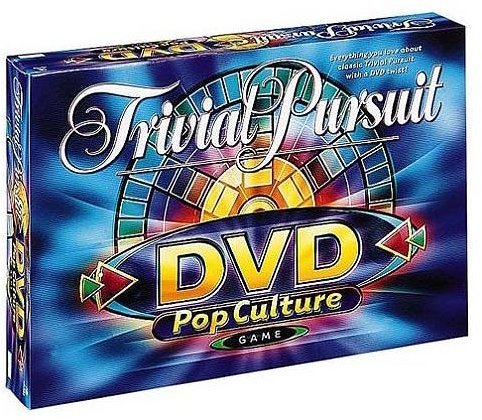 In this 21st century updated Trivial Pursuit board game, players aged 8 and up can answer questions related to favorite TV shows, movies, commercials, sports, music and fads. The game has 2,400 questions on the traditional cards along with 600 additional questions through a DVD. Amazon sells this game for $13.95.
Trivial Pursuit – The Nightmare Before Christmas Edition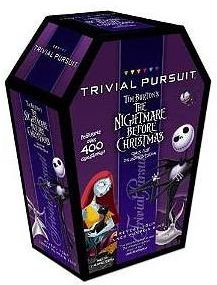 Kids and adults that are fans of the Nightmare before Christmas movie by Tim Burton will enjoy this version of Trivial Pursuit. There are over 400 questions that range in difficulty from easy to hard. Question categories include Trick or Treat, Pumpkin King, Christmas Town, Songs, Behind the Scenes and Halloween Town. Both the UnclesGames.com and Amazon.com websites offer this game for $19.
Trivial Pursuit – Lord of the Rings Trilogy Movie Edition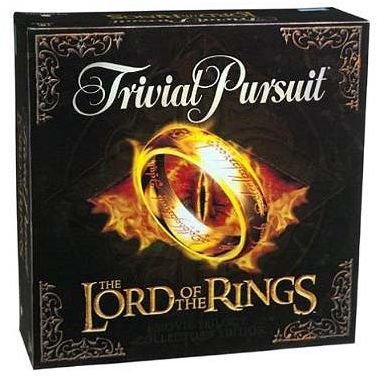 This Lord of the Rings themed Trivial Pursuit game will test player's knowledge of favorite characters and events from the popular movies. Categories include Good, Evil, Warfare, History and Things & Places. How well do you know Frodo, Aragorn, Gimli, Gandalf and Legolas? With over 1,800 questions, you will be put to the test.
Trivial Pursuit – DVD for Kids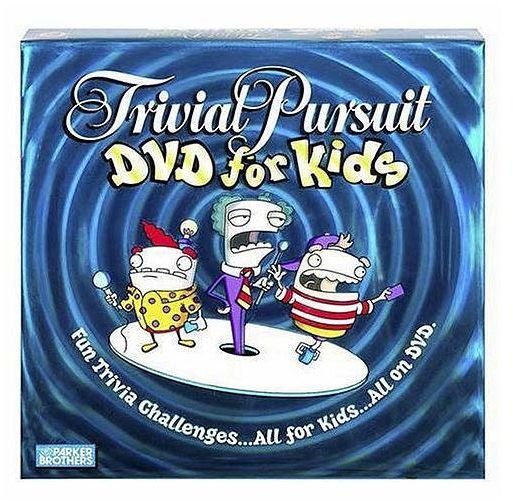 In this unusual kids Trivial Pursuit edition, game play is based directly by playing a DVD. The DVD game has twelve episodes filled with humorous questions that kids can answer by yelling out loud. The DVD is narrated by three cartoon characters that kids may like or find annoying. If desired, the narration can be skipped to go directly to the trivia questions. Amazon has this one for a cheap price of $5.67.
Trivial Pursuit – Family Guy Travel Edition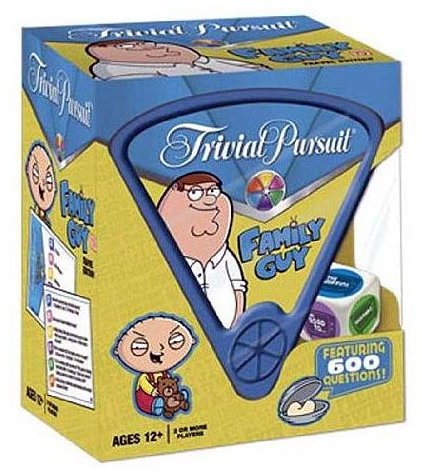 The Family Guy Travel Edition is directly based on the popular cartoon TV show. Players can test their knowledge on 600 questions in categories that include The Griffins, Gags, Around Town, Quotes and Wha..? . Questions range from easy to hard level of difficulty. This game's condensed size makes it portable for family trips. It is suitable for players 12 and up. It is available for under $20 from UncleGames.com and Amazon.com.
Trivial Pursuit Disney Edition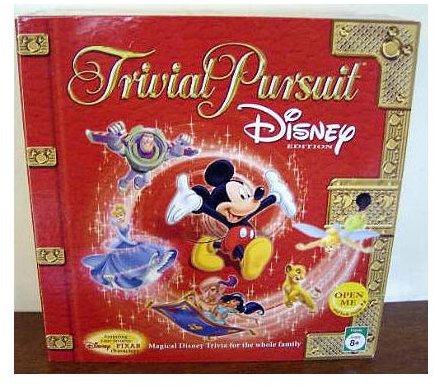 Many kids love anything related to Disney. This Trivial Pursuit board game is designed with a storybook theme that incorporates many popular Disney and Pixar characters. The game has 1800 cards. 900 of the cards are used specifically for kids, while the remaining cards are fit for adults. Categories include Heroes & Heroines, Once Upon a Time, Monsters & Villains, Supporting Cast and The Wonderful World of Disney.
The images used for the article on Trivial Pursuit board games were provided with permission from Amazon.com.