Top 5 Best Casual Free Online Games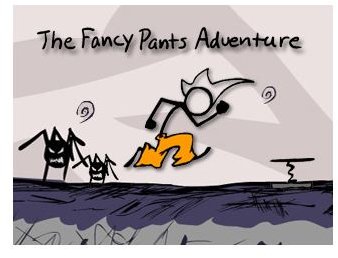 Top 5 Best Casual Free Online Games
Fancy Pants Adventures
The Fancy Pants serie contains three separate flash games of very good quality. You play as fancy pants, a cool looking character wearing orange pants. The game is all about running, jumping cliffs, making backflips and creativity. Basically, you need to guide Mr. Fancy Pants through a serie of short levels while collecting trophies and swirls. Some monsters are present in the game, but the game is really centered around platforming fun. The Fancy Pants Adventures distinguish itself from the other games out there because of the nice gameplay and the physics. The games are pretty short (calculate around 15 minutes/game) but the replayability is good and it's pure fun.
Bloons Tower Defense 3
If you like Defense games, you'll like Bloons Tower Defense 3. This game from Ninja Kiwi is a classical and intuitive defense game with a dose of humor. Your job is simple: destroy the bloons on the path before they reach the end of the path. To help you in your job, you got monkey that shoots dart. They are awesome. There are basic monkeys, superman monkeys, catapult monkey and each monkey class is upgradable. The selection of Bloons to destroy is big and each type of bloons has a special attribute. Now it is time to check out the game by yourself. WIth different maps and a high-replayability, you'll kill a lot of time with this great casual free online game.
.
Line Rider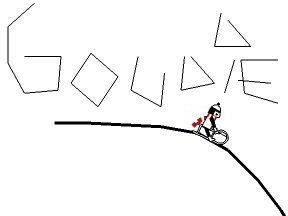 Ever wanted to make your own attraction ride? This simplistic game offers you the opportunity to create your own track and to launch a little guy on a sled to test it. Basically, you create a track, choosing between several types of line such as accelerate, disappearing and other types of lines, and test it with the little guy on the sled. You gotta be careful though. If you want your track to work, you need to take physics into account. You can save, load and share tracks with your friends. The community aspect is great and players are coming with sick creations everyday.
Flash Portal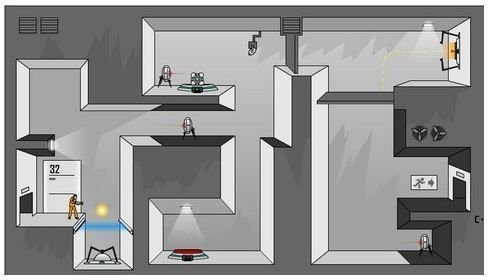 Flash Portal is a flash remake of the acclaimed Portal on PC. You have a portal gun and you have two types of portal at your disposal. One portal is the exit and the other is the entry. To finish levels and advance through the game, you'll need to use your portals cleverly and think about acceleration, speed and movement to reach the exit. Flash Portal is almost as good as the original one in term of gameplay. It's worth a try if you like puzzle and physics game.
Sonny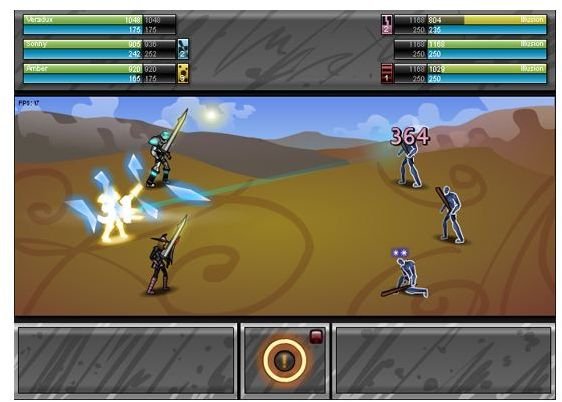 Sonny is a new Flash RPG game that easily takes the first place of our Top 5 Casual Online Games. Sonny is a turn-based RPG where you fight enemies, find and upgrade equipment and all the other stuff you can expect from an RPG game. The game Linearity allows for a great storyline and the game allows for multiple character controls on each team. In addition to that, slick animations and a great camera system that follow the action add to the intensity of the action. All the skills are balanced so you won't feel bad for putting a skill point at the wrong place and the game is easy to get in. If you like Casual Free Online games, Sonny should be your first game to play after reading this article.