Top 5 Best Casual PC Games

#5 – Royal Envoy (Top 5 Best Casual PC Games)
_
Royal Envoy by Playrix game offers 62 boards of fun, fantastic game play. It is our first choice for the top 5 best value in casual game for the PC. The graphics are cute yet beautiful, and for people who enjoy a challenge, each board has a timer. If you beat the board before the timer ticks down, you get a gold star and an Expert title for the board.
People who love time management and building games will absolutely adore this challenging release, and the best thing about this game is that it does not end when you beat it. Once you beat the game, you need to go back and earn the Expert title for all 62 boards. Once that happens, Expert Mode unlocks on the map, and you can now enter a scary whirlpool to face more challenges.
Royal Envoy is a thrilling speed challenge that is quite a deal at $6.99 from BigFish Games. You can also get the Collector's Edition for only $13.99.
#4 – Westward Kingdoms (Top 5 Best Casual PC Games)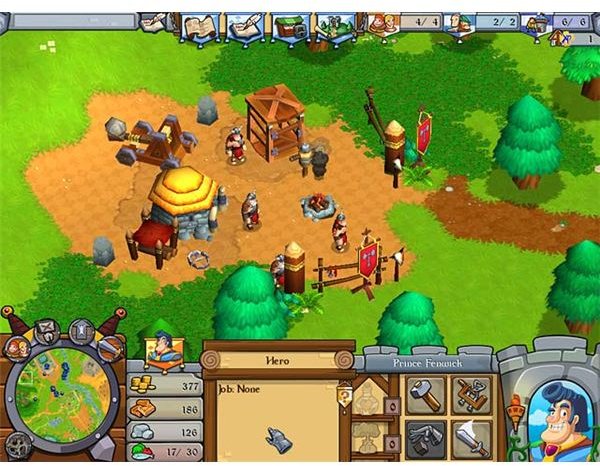 Westward Kingdoms by by Sandalot Games comes in number four on my list of games with excellent values. The game is absolutely huge, especially for completionist players like me. I love exploring every nook and cranny, and being able to move back and forth between boards with new skills is a dream come true in a game.
Westward Kingdoms takes place in a medieval realm, and the storytelling resembles many of the other games in the Westward line. The hero (or heroine) that you play has a whimsical nature, yet you must accomplish great deeds by building, gathering resources, exploring, and directing your troops. You have tons to do and so many paths to explore.
The game is huge, and it can take over forty hours to beat all the elements of the game and earn every trophy. For $6.99 from BigFish, that's a pretty good deal.
#3 – Virtual Villagers (Top 5 Best Casual PC Games)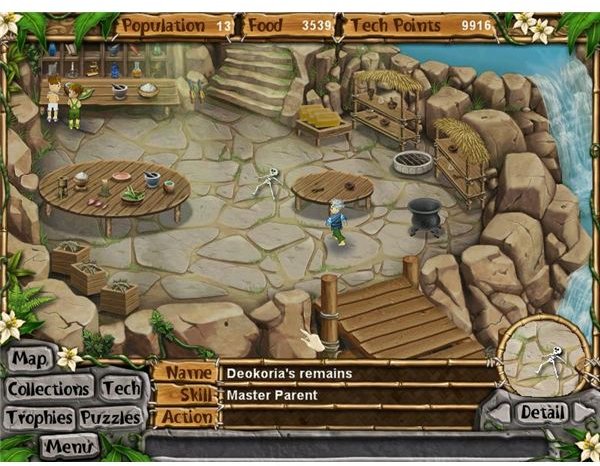 The Virtual Villagers series by Last Day of Work provides hours and hours of entertainment through brilliantly coded AI and excellent game design. In each version, you run a small tribe that expands as your members have children, and as you expand, you can use your villagers to solve various quests around the island.
While the quests are fun and beating the game can be exciting, the true fun of Virtual Villagers is being able to watch your tribe grow. You can rename each tribe member and make them have children with each other. Certain traits will be passed from parent to children, and they all each have their own personalities. You can decide that certain people need to never have children, and you can make sure that they do not.
I love naming the members of my tribe, and I always name them after fellow gamers and people who play Threshold RPG. Then I watch as they go about their business and advance my tribe. Eventually, someone does something crazy, and I share it with my friends. Sometimes we mourn the death of a villager together, and other times we celebrate the birth of a new child. Either way, this series of games brings hours and hours of fun. For $6.99 on BigFish, every purchase has been totally worth the money.
#2 – Bejeweled Blitz (5 Best PC Games - Casual )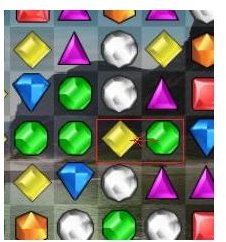 Bejeweled Blitz, by PopCap Games, provides hours and hours of entertainment for such simplistic gameplay. A derivative of the popular match-3 game, Bejeweled, the board consists of an 8 by 8 grid of five different colored gems that explode when they line up in threes. The mathematics of the game do not allow for a dead board (a board with no matches), unlike the original Bejeweled, and players have one minute to get the highest score that they can get.
The beauty of the game is that it can be played for absolutely free on Facebook, and you can also compete against your friends. A great deal of glee can come from knocking your friends off the leader board with your impressive scores. You can, however, purchase Bejeweled Blitz from Popcap Games for $19.99 and play the game that way. It plays exactly the same as the Bejeweled Blitz on Facebook, but the game keeps track of your moves and awards you various achievements that are incredibly fun to earn. In addition, it interfaces with your Facebook account so that your high scores on the PC version will count against your friends as if you had played Bejeweled Blitz on Facebook.
#1 – Plant vs. Zombies (5 Best PC Games - Casual (No Time Limit) )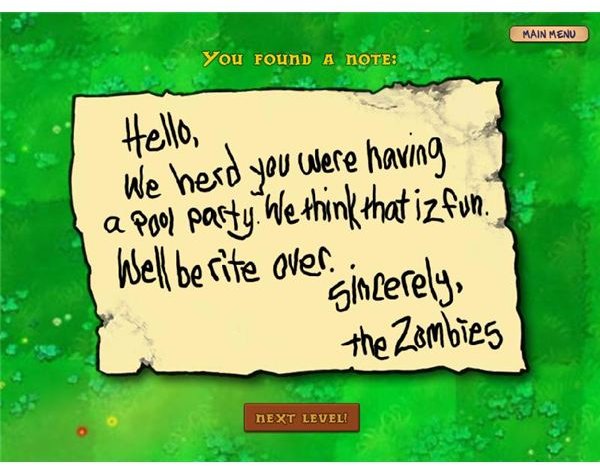 Plants vs. Zombies, also by PopCap Games, is my number one pick for having the best value of any casual gave I have ever played. It has provided countless hours of fun for me, my husband, my two daughters, my brother, his wife, my mother, and my father. The fact that one game can span almost 60 years of age difference as well as entertain four very different types of gamers indicates the true genius of the game design. My father, who does not play video games at all, has one role in Plants vs. Zombies; he waters all of my mother's Zen Gardens on all her accounts.
When my family gets together, we spend a few minutes bragging about the different plants we've found, how far we've gotten in Endless Survival, and how horrible Crazy Dave's picks are in the second round of Adventure Mode. One of my children's favorite zombies is the Newspaper Zombie because they claim that his hair and glasses remind them of their grandfather. (I can't say that my dad absolutely loves being compared to a zombie, but even he can't deny the slight resemblance.)
Beyond simple mass appeal to gamers of all types and ages, Plants vs. Zombies allows for players to develop a number of great strategies and to compare notes. It has inspired wonderful fan art, fan comics, fan costumes, and fans who beg for PvZ toys.
I paid $6.99 for this game from BigFish Games, and I also bought a $19.99 copy that came with a toy zombie from Target. My brother has purchased it for his iPad, and one of my best friends recently bought it on Steam on special. This game is easy to find and worth every cent I spent on it.