Do You Have What It Takes To Run A Farm At The North Pole?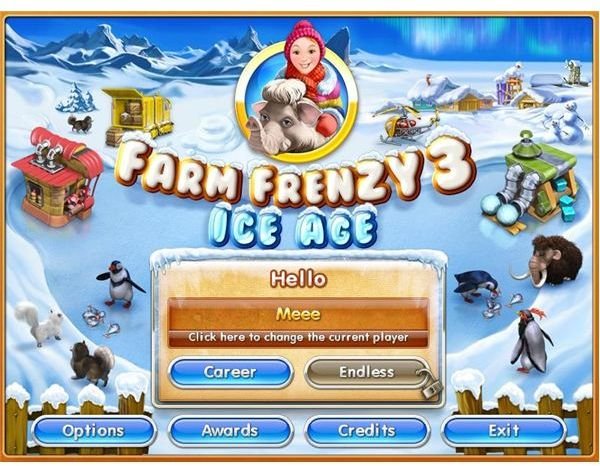 Farm Frenzy 3: Ice Age
For those pc gamers that are familiar with the Farm Frenzy franchise already, Farm Frenzy 3: Ice Age will prove to be one you'll love. You play once more as Scarlett, who takes on the huge task of turning a lonely ice farm in the North Pole over into a bustling business. You'll raise penguins, walruses, and even mammoths as you bake, sew, and polish your way through all of the 90 levels that this installment of Farm Frenzy offers you.
Story Line (3 out of 5)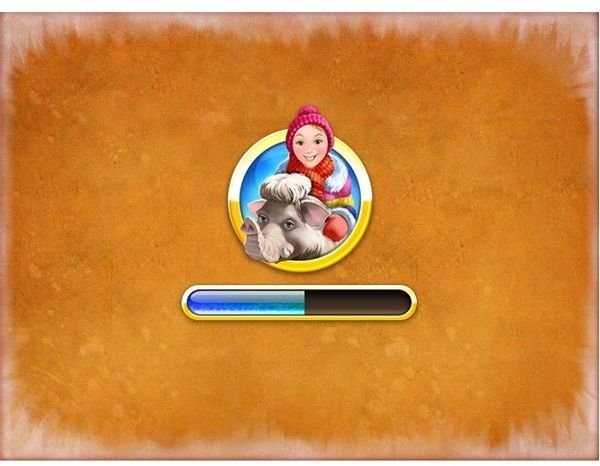 While there isn't really an in-depth story line with Farm Frenzy 3: Ice Age, you play as Scarlett (who Farm Frenzy fans will remember from other installments of this game), who is trying to turn around a frozen farm to make it profitable once again. There are a few short clips here and there in between levels, in the form of small comic strips but nothing that reveals game changing information.
Game Play (5 out of 5)
Here is where Farm Frenzy 3: Ice Age shines. While it's extremely similiar to the other Farm Frenzy 3 titles, it is different in the fact that you have new animals with new animations to raise and create your fortune with. Starting off with cheap penguins, you work your way up to Emperor penguins, walruses and then mammoths (guess they aren't extinct after all!).
As you go, you face the challenges of meeting all of the level goals, keeping your animals healthy and fed, and making sure that those pesky polar bears don't eat up your animals. There are plenty of upgrades that you can purchase throughout the game to help you along - such as bigger storage, faster trucks, and bigger fish feeders - and you should spend your money wisely.
I personally love the game play, especially in the higher levels. It's really challenging, and when polar bears are dropping 5-7 at a time in the middle of animals you spent 10K each on and eating them up, it can get frustrating and make you want to work harder.
In between the levels, you will have to purchase upgrades for your equipment, machines, animals, and more to help you gain access to the next level. You earn the money to buy these upgrades by completing the previous levels. And, if you can complete all of the levels in the game, you will unlock endless mode - where you can play and gain your fortune however you see fit.
The game play is superb as it offers everything from strategy to time management to good old clicking action. There is nothing here that you won't love about Farm Frenzy 3's game play.
Graphics (5 out of 5)
Gamers that are familiar with the graphics in the previous installments of Farm Frenzy will be familiar with how Farm Frenzy 3: Ice Age looks. The graphics are all well done, the animals are cute without being too cartoonish, the animations on the animals and machinery is funny and fun to watch, and you will have so much fun just watching the game in general. The developers and artists did a wonderful job incorporating the icy North Pole theme into this Farm Frenzy game.
Farm Frenzy 3: Ice Age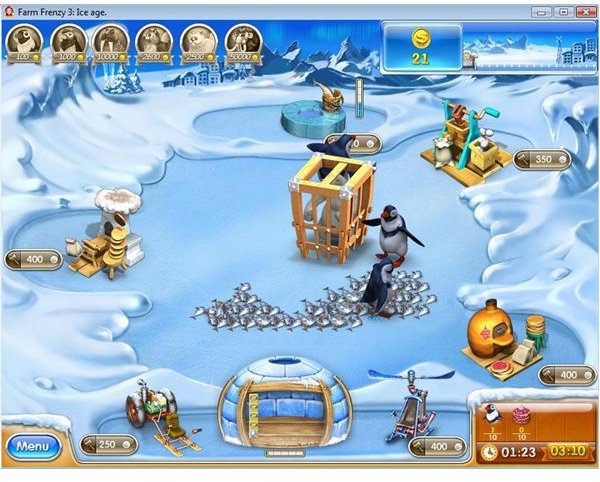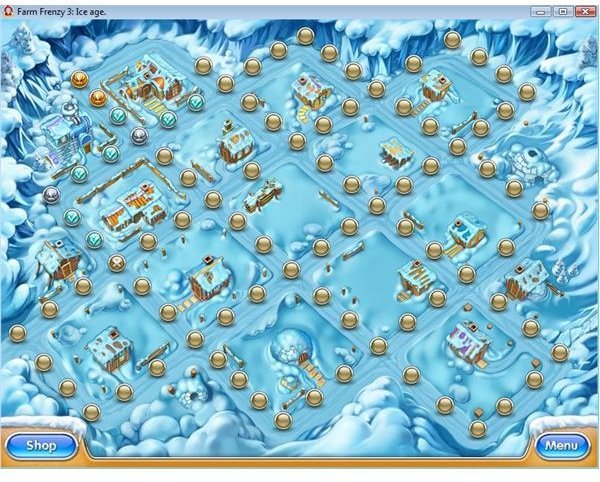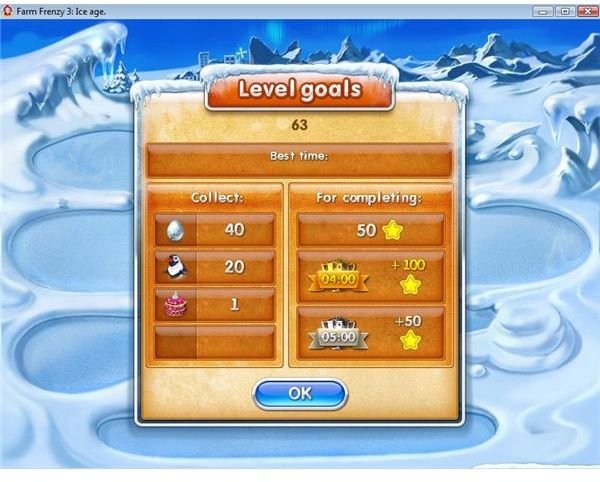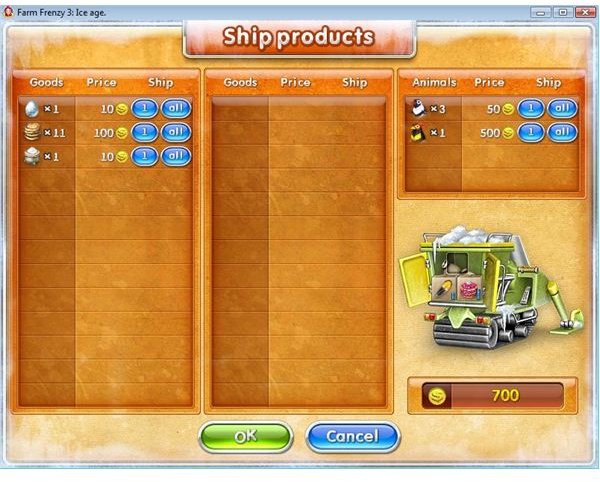 Sounds (3 out of 5)
While they aren't going to just blow you away, they are pretty good. You have normal music that combines with sound effects that will have you feeling icy in no time.
Overall Impression (5 out of 5)
Personally, I loved Farm Frenzy 3: Ice Age. There is great replay value as you can easily play to unlock the endless mode or play until you get a gold trophy on all of the levels. Either way presents any PC gamer a great challenge. Plus, you will love all that this edition of Farm Frenzy offers you a change from the norm of cows, chickens, horses, and other farm animals that you're used to with other farming games. Alawar Games really did a great job on this installment of Farm Frenzy 3: Ice Age and I would recommend that any casual gamer who love strategy games, time management, farming games, or even a good, fun challenge give this one a try.