The 4 Best Free LG Mobile Phone Games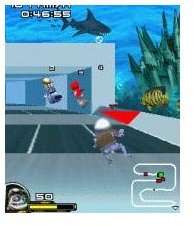 LG Mobile Games
Because of the uniqueness of each mobile phone, most developers create different games or software for a specific mobile unit. Here's a list of the best free games for LG mobile phones on the World Wide Web.
Crazy Frog Racer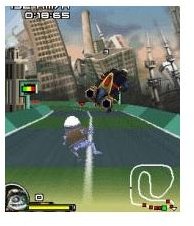 It's the frog! The frog gets to be the star of his own mobile game. Crazy Frog Race is a mobile version of Wacky races. The concept of the game is to speed up around the racetrack, lose your opponent and gather as many speed boosts and power ups as possible. This game has 20 different tracks to finish. You can choose from three different crazy frogs characters. There are also four game options including the quick race, story mode, challenge mode and the death match. This is fun adventure racing and a decent free mobile game for your LG phone.
Wordsnake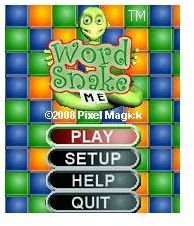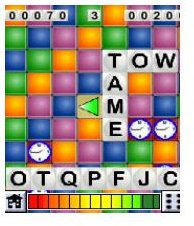 Wordsnake is a game created by Pixel Magick. In this game, you have to create words using the random letters presented on the tiles in order to gain points and to complete the level before you run out of time. The twist of this game is that, as the Wordsnake grows with new words, the previous tiles disappear. Be sure that all the tiles do not disappear or else the Wordsnake will die. You can also put special tiles in each word to add extra time and get extra lives.
This LG free mobile word game has a dictionary of over 12,000 words. It has a smooth scrolling game board and it automatically saves your game.
Mayhem's Magic Dust Plus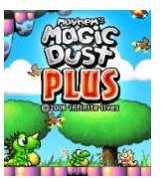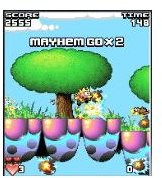 The scenario of this game is that Mayhem, a cute baby dinosaur woke up one morning from a wonderful sleep and found out that Monsterland was swarming with evil creatures. The mission is to save his land from these ugly monsters. In each level, this cute dinosaur has to kill enemies by jumping on their heads. You have to continuously collect the magic dust bags to make Mayhem stronger with power attacks. At the end of each level you come face to face with the Big Boss and victory will see you go to the next stage. As the game progresses, more challenging scenarios and enemies come your way.
This is classic platform gameplay and definitely one of the best free LG mobile phone games.
Crazy Penguin Catapult 2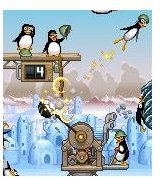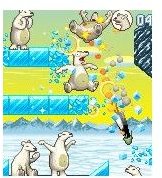 Crazy Penguin Catapult 2 is a fun and interesting arcade game for your LG mobile phone. The mission is to save the icy tundra from the invasion of the polar bears. These crazy penguins use themselves as ammunition and queue up to get fired by a catapult. The idea is to hit the polar bears from a distance.
There are 60 challenging levels and Big Boss battles. You can choose from three different game modes: campaign, strategic and bonus game levels.
This game is free and compatible with several mobile phones. For a more detailed review, you can check the Crazy Penguin Catapult Review for iPhone.
Try the best free games for LG mobile phones mentioned here to experience a limitless gaming experience. You can also browse around to check demo versions of top-rated and newly released games for LG mobile phones. However, demo versions are very limited unless you pay to upgrade.