GetJar
If you have a Nokia, BlackBerry, Android, Samsung, Sony Ericsson, LG, Palm or any other mobile phone that supports mobile games in Java then GetJar would be a viable option for you. The website comes packed with mobile games. Being spoiled for choice is probably going to be your biggest problem when deciding which mobile game downloads you want. Navigating the website should be simple enough. State your mobile phone brand and model number and only the mobile games that are compatible with your phone will be available.
Gameloft
Gameloft provides you with an opportunity to make informed choices when buying mobile game downloads by providing screen shots, detailed descriptions of the mobile games and in some cases trailers. Grouped by platform, title, name or genre, you find that getting the game that interests you is quite easy. There is a huge collection of games with emphasis on iPhone, iPad and iPod, however each mobile game download gives you the ability to check compatibility with your phone. The games in question are Java based mobile games.
n-gage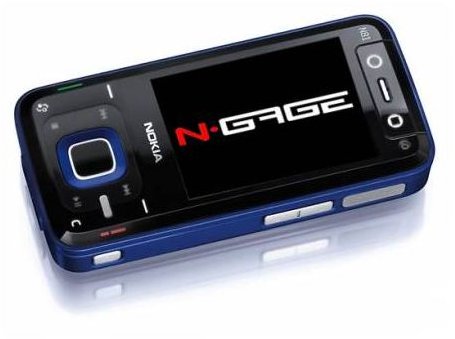 Nokia's n-gage mobile gaming platform is another great place to download mobile phone games. It provides several mobile game downloads which can all be played as a trial before making the decision to buy. Many of the mobile games on n-gage are multiplayer games. The n-gage platform is only useful to those with n-gage compatible Nokia phones.
Mobile360
Mobile 360 offers free mobile game downloads. They have plenty of options to choose from. One of the options is whether or not your mobile phone has got a touch screen. You can choose your phone based on the platform such as n-gage, iPhone, Symbian s60 3rd or 5th editions or you could even choose Java based games depending on the screen size of your phone. Mobile 360 provides descriptions and screen shots of their games and allows the users to leave their comments on the same.
Zedge
Zedge offers free mobile game downloads for Motorola, Nokia, Sony, Ericsson, Samsung, LG, BenQ, Sanyo, BlackBerry and iPhone brands. It allows you to browse games by either category, most downloaded, top rated, newest or most commented mobile games. Zedge allows you to confirm that the game you want is compatible with your phone model otherwise you can simply download the mobile phone game to your computer and install from there. Zedge also provides a brief description of the games.
Game Mobile
With thousands of Java based mobile phones games for download, Game Mobile is one of the biggest independent mobile games downloads websites around. The site features games for several mobile phone brands in the market today. By using this website, you can find games in several languages including French, German, Chinese and Portuguese among others. Mobile games for download can be found based on model or category and even by various mobile networks in Asia, Europe and the US . The website features screen shots of the games as well as reviews and ratings of the mobile games including guides and leads to other similar mobile games that could be of interest to the user.
Vendor Specific Locations
The are several other places where one can download mobile phone games. The list is unlimited. But there are a few locations that, if left out, would leave this guide incomplete. These are the manufacturer specific App Stores. They are:
Conclusion
There is really no way of tracking all the websites and locations you can download mobile phone games from because there are just too many. Some websites may not be safe for the general user and you could end up downloading malicious programs onto your PC or phone without knowing it. All of the sources above are verified as safe to use and should present you with plenty of options to keep you going. To give you a helping hand check out Top Ten Android Games, the Best Free Full Games on iTunes, the Best Free Games for LG Phones and the Top Ten BlackBerry Games.