Top 5 Sony Ericsson Games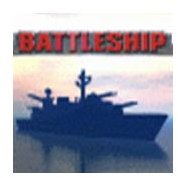 Sony Ericcson Games
Sony Ericcson games come in all forms and sizes. There are free games and there are premium games. They span all kinds of genres including puzzle games, arcade games, real time strategy games, role playing games and card games. Certain games even have different features depending on the various Sony Ericcson cell phones. If you are looking for a Sony Ericcson game to download and play, this list is a good place to start.
Battleship
The object of this strategy game, which is based on the classic board game, is to sink all your opponent's battleships as you protect your own fleet. It is a game of wit and strategy as you make decisions under the fog of war that will determine the survival of your fleet and the total annihilation of your opponent's group of battleships. This is a great mobile game for fans who want to test their strategy skills against the game AI.
Visit the Download Page.
Super Mario Planet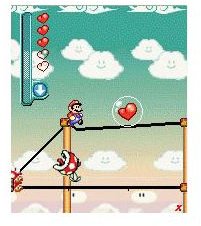 You play Mario, the classic computer game icon, as he goes on an adventure of survival and hilarity. This game offers adventure and arcade types of gameplay where you control Mario as he navigates through a big city where he encounters several of his past foes and friends. Fans of Mario and his previous games will feel at home with the obstacles and amusing situations that Mario has to go through to survive in this game of life and death. The game can be downloaded directly to your Sony Ericcson phone or via a desktop computer application.
Visit the Download Page.
Mechanical War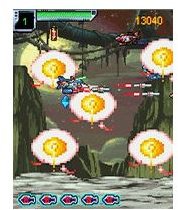 This 2D shooter game will remind you a lot of the classic game Contra. Instead of exploring an island to eliminate an alien threat, you will travel between Heaven and Earth to defeat various enemies while you are wearing your high tech suit of armor. Your arsenal of weapons and your strategy skills will help you maneuver around obstacles and enemies without sustaining damage, unleashing a heavy assault on your enemies at the same time. It is a good old fashioned shoot-'em-up that action fans will definitely enjoy.
Visit the Download Page.
Caveman Cricket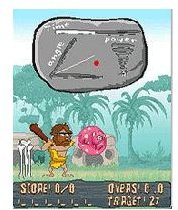 The hilarious concept of this game is based on the comical assumption that the origin of the game Cricket dates back to the time of cavemen. In this game, you will play Cricket as a caveman using strange and wonderful accessories and abilities like controlling your aim when hitting a huge ball or summoning dinosaurs to aid you in your game. The concept alone is already entertaining so this game will definitely keep players satisfied and entertained. More serious gamers do not need to worry because if they are feeling competitive, high scores can be managed. The best caveman athlete will get his due.
Visit the Download Page.
Real Boxing 3D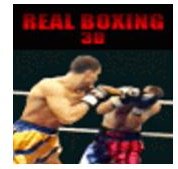 One of the most realistic Sony Ericcson games in the sports simulation genre is Real Boxing 3D. The game play and the graphics almost rival that of the Playstation, which is just an added perk in this engaging boxing game. You will box your way through several career levels to advance from beginner to world champion. This is a must-have for boxing fans who want to get their boxing fix while they are on the move.
Visit the Download Page.