Top 5 Games for the Samsung Eternity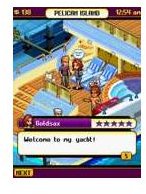 Samsung Eternity Games
If you're looking for Samsung Eternity games that you can download, either straight to your phone or through a desktop computer installer, here is a list of recommended starting points for you to satisfy your mobile game cravings.
Miami Nights 2: The City Is Yours
A sequel to the popular leisure game Miami Nights, this game continues all the pleasure and hedonistic adventures that you can experience in Miami, Florida. You play the part of a celebrity who just found fame and fortune in the fabulous city of Miami. The game's AI challenges you to to be careful in dealing with all the characters because they will remember all of your encounters. Managing relationships is a big draw for this game. You can test your skills in flirting, kissing and seducing people in the comfort of your own room without offending anyone. This is a sure hit for people who like simulation games and hedonistic lifestyles.
Petz Touchscreen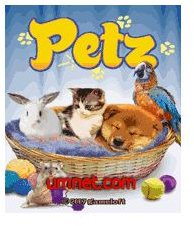 If you like pet simulation games, you will love Petz Touchscreen. The intuitive controls make this one of the cutest and most user friendly Samsung Eternity games available. Your goal is to take care of pets by feeding them and making sure that they are entertained and healthy. As you gain points and as you improve your skills, you can adopt more pets that you can take care of and manage. It's the ultimate pastime for pet lovers who can't be with their real pets at times. The cute sounds and graphics will make sure that you will have a good time with your pets even if they are not real.
Disney 3-in-1 Puzzle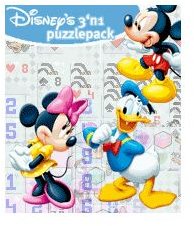 This puzzle game features 3 mini-games where you will be assisted by Disney characters. In Solitaire, Donald Duck will be your obnoxious guide. Trying to control your temper and concentration with Donald Duck talking you through the game will be a great challenge. Mickey Mouse helps you master Sudoku while Minnie Mouse mentors you in Mahjong. Fans of classic games and Disney characters will love this entertaining combination. The graphics and sounds are pretty basic and nothing about the games is exactly new so playing this constantly may get old after some time. That being said, changing up your play time among the 3 games will help keep the whole experience fresh and interesting.
Crazy Monkey Spin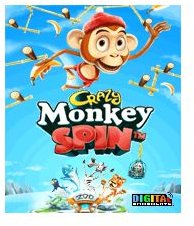 Crazy Monkey Spin is a wacky adventure game where you try to rescue your friends in different areas of the zoo. You have 5 different theme areas where you can jump around and collect bananas to get power ups. Fans of platformer games and monkeys will surely find Crazy Monkey Spin a fun game. The controls are easy to learn so you will be ready to go on an adventure without wasting time on learning how to make your monkey move. With 50 fun levels to keep you busy, playing this game will not get old quickly. Swinging and jumping around can take a toll on your eyes after some time, though.
Surviving War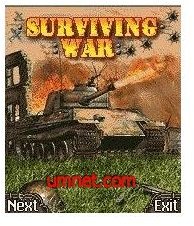 If you are a fan of war games, this action-filled mobile game will be right up your alley. You will get the chance to drive a tank as you fight enemies, move around obstacles and escape traps. You can get all the action you want in either Survival mode or Campaign mode. If you're very competitive, you're in luck. You can compare your points on a leaderboard that you can access online.
You may also want to check the Best Games for the Samsung Behold.