Mobile Gaming
Mobile games are in demand nowadays. With a very busy lifestyle, people spend a lot of their time on the road when going to work and going back home. They need something to do while waiting to reach their destination. Well, if your mobile phone is a Motorola, then this list of free Motorola games is perfect for you.
Alvin and the Chipmunks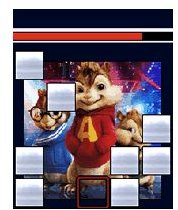 This is best tagged as a for-kids-only game. Because for adults, this will only turn out as ho-hum. Why? This is a simple memory puzzle game, where blocks are matched then disappeared to disclose a picture of Theodore, Simon, and Alvin. It is indefinite if Alvin and the Chipmunks movie addicts will feel the same level of interest with this mobile game. But, kids surely will.
Visit the Download Page.
Mobile Poker Club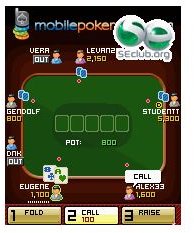 If you are looking for a mobile casino game, Mobile Poker Club is recommended. In fact, Mobile Poker Club is the finest online mobile adaptation of the ever famous Texas Hold'em Poker. Players are amazed with its great graphics and usability. The game can be won using the best five-card hand. The players can only be triumphant upon achieving $10,000 or more.
Visit the Download Page.
HeliStrike 3D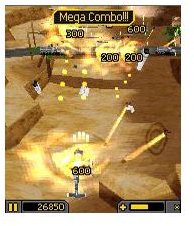 HeliStrike 3D features breathtaking 3D graphics with user-friendly controls. The backgrounds are very detailed and the varied terrains are awesome. While playing, gamers need several power ups to improve the firing, bring them back to their top shape, and provide shields in a matter of a few seconds. Players need to be patient because firing is done only once in every volley of shots. They have to wait first until the enemies leave the screen before they can fire another one. More importantly, it lets players experience the nerve-wrecking speed of helicopter flight, making HeliStrike 3D a one-of-a-kind action game for mobile users. This application is compatible with the Motorola SLVR L7 and other models.
Visit the Download Page.
20000 Feet and Falling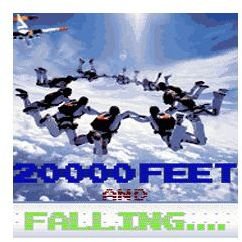 How would you feel if you were 20,000 feet above the ground and fell? Most people cannot imagine themselves being in a situation like this. But, they can surely experience the same feeling without the necessity to skydive through the 20000 Feet and Falling mobile game. In this game, players will be asked to lead a team of skydivers and create 10 dangerous formations. This game is surely a never ending thrill and excitement.
Visit the Download Page.
Pearl Lagoon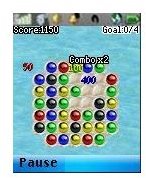 Pearl Lagoon is very easy to play. Its controls only require one thumb so players can use the other hand to do other things. It has colorful and attractive graphics which will keep players alert and you'll enjoy the relaxing tone of the Pearl Lagoon. Choose from the three game modes, standard, zen, and challenge to go well with your own playing style.
Visit the Download Page.